How to Manage Religion Differences in Relationship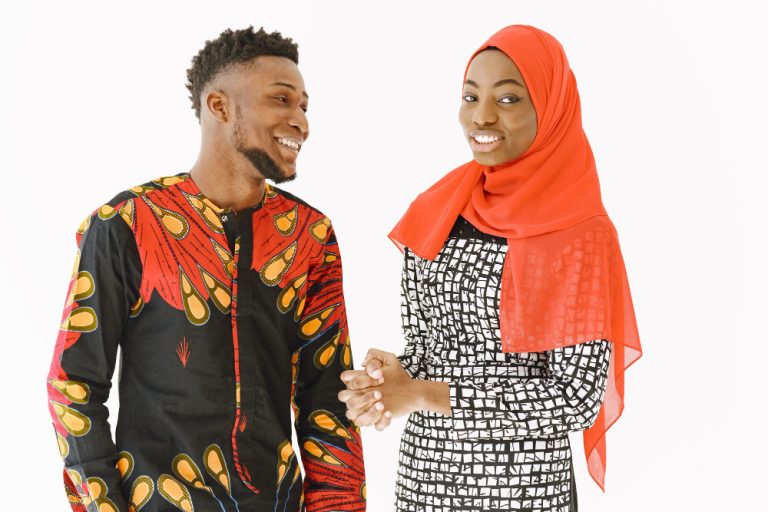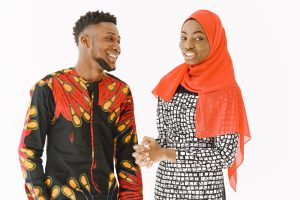 Love is powerful, and anybody can fall in love, but what if your special made is a Muslim while you are a Christian? Religion is a big factor to consider in a relationship and when choosing a life partner.
If you have already made your choice and your boyfriend or girlfriend has a religion and belief system that are different from yours, can such a relationship ever work and lead to marriage? Here are some tips to manage religious differences in relationships:
1. DECIDE YOUR CHOICE.
Are you sure this is really what you want? I know you love him or her, but love alone isn't enough, especially when your religions are different, so the first thing to analyze here is if that person's attitude and behavior match yours. If you are sure that their behavior matches yours and that S/he is the man or woman you wish to spend the rest of your life with, then that's a good start for you. Set a determination that it's him, her, or nobody.
ALSO READ: Marriage Tips: 15 Strategies to Make Your Marriage Strong and Successful
2. DISCUSS IT.
While this discussion may not be necessary at the beginning of the relationship, it is very important the moment you decide to choose them as your life partner. Talk about this with your partner: on which religion do you want to raise your children? Which religion should we practice when we marry?
For instance, if you are a Muslim and your boyfriend is a Christian, you should ask him if you could continue to practice Islam when you marry. Both of you should sit down and come up with an agreement. The agreement could be:
I will convert to your religion when we marry.
I will practice my religion while you practice yours.
Our children will go to church and mosque, but they will decide for themselves which path they want to take when they're adults.
I won't force you to practice my religion.
I will respect your religion while you respect mine.
We will always celebrate Christmas and Sallah together.
It is important that you and your significant other have this conversation and come up with an agreement that satisfies both of you.
ALSO READ: 15 Signs You're Dating a Stingy Boyfriend
3. ASSURE THEM AND STICK TO YOUR PROMISE.
After reaching an agreement, assure your partner that you will never break it. If the agreement was for either of you to practice your religion, assure them that you will never force your beliefs on them in the future, and make sure you stick to that promise, as that is the only way your relationship can lead to marriage, and you can live peacefully as husband and wife in the future.
ALSO READ: 15 Signs Your Girlfriend is Stingy
4. SHOW INTEREST IN THEIR RELIGION.
Your partner's religious beliefs may be different from yours, but the moment you choose them as the love of your life, you should love them and their religion. Never criticize their religion or badmouth their beliefs; instead, show interest in their religion. For example, if your woman is a Christian and they're doing an anniversary in her church, you should try to attend and participate in the program. This can make her happier and show that you value her religion. 
ALSO READ: 16 Profitable Business You Can Start Anywhere in Nigeria With Little Money or Zero Capital
If your boyfriend is a Muslim, it's not a bad idea if you could learn about the teachings of Islam. In fact, you could download the Quran from the app store and tell him to teach you about Islam. By valuing each other's beliefs and religion, this is how to manage the religious differences in the relationship.
ALSO READ: 10 Ways to Know She's a Dirty Woman
5. SACRIFICE.
There is no love without sacrifice. Perhaps love also means "giving," so you must be ready to sacrifice your own religion for love, especially if you are a woman. In Africa and Nigeria specifically, women mostly convert to their husband's religion, and this doesn't necessarily mean she would fully convert; she could practice both religions, and in some cases, the man could also convert. So if you truly love that guy or lady, you should be ready to convert to their religion, and if not, you should be ready to practice your spouse's religion halfly.
ALSO READ: 7 Reasons Why You Shouldn't Move Into Your Boyfriend's House
6. CONVINCE YOUR PARENTS.
Nigerians cherish religious beliefs so much that only a few parents would permit their children to marry another man whose religion and beliefs are different from theirs. Perhaps you should choose a partner who is good for you, not good for your parents. Not good for your image. Not good for your bank account. Choose someone who's going to make your life emotionally fulfilling. And if the person's religion is different from yours, you may have to convince your parents.
ALSO READ: 12 Tips to Make Your Online Relationship/Dating Work Out and How to Know If It's Real or Fake
Tell your partner that your choice doesn't in any way mean to trash their beliefs, and they should respect it. Convince them that that man or woman is the one who can make your life fulfilling, and you can't afford to lose him or her. Your parents may go against you at first, but trust me, if they see that you are serious about your choice, they have no other choice but to accept it because it's your life and not theirs.
ALSO READ: Is Dating Your Best Friend a Good Idea? The Benefits and What to Expect
7. TELL YOUR FAMILY ABOUT YOUR PLANS.
It is possible that your parents may not succumb to your will, so you need to carry along some elders who you trust in the family to support your choice and can possibly support if at all your parents object to you.
ALSO READ: How to Manage Relationship and Studies Together in 10 Easy Steps
8. LOVE THEIR RELIGION.
You should know that people are different, and so are you and your SO. The only way either of you can achieve a healthy relationship and a happy marriage is by loving each other's religion. I know this may be hard for you, but you better start learning now. If you could love them just the way they are, then why can't you just love them with their religion? The good part here is that you can still love their religion and practice yours. This is a beautiful way to manage the religious differences in your relationship.
ALSO READ: Should I Tell My Partner Everything About My Pasts? Find out Answers Now
IMPORTANT THINGS TO NEVER DO:
1. Never criticize your SO Religion and beliefs. 
Regardless of the differences between you and your significant other, never criticize their religion or condemn their beliefs in any way. If you don't agree with kneeling to worship, be quiet and allow other people to practice their religion as they normally do. This is the best way to manage religious differences and avoid conflicts.
ALSO READ: Signs of Pride and Arrogance, and Where it will Lead You to
2. Don't disrespect their religion.
Some places of worship have a specific dress code and a doctrine they practice, and some require covering the whole body. If you are visiting your partner's place of worship for the first time, make sure you don't laugh at their practice and try to abide by their rules and regulations.
ALSO READ: 12 Ways People Commit Abortion but Will Never Admit
3. Never force them to accept your beliefs.
Tolerance is part of love, so be tolerant. If your spouse is not ready to dive into your religion, don't force them to accept your beliefs; remember that it takes time for people to adjust.
ALSO READ: 15 Signs You're Dating an Ex-Prostitute (Retired Ashawo or Hookup Girl)
THINGS TO TALK ABOUT:
1. TYPE OF WEDDING.
What type of wedding would you have? Will it be conducted by a pastor or imam? or will the wedding be more than just one and represent both of you? These are the things to think about and talk about so both families won't feel neglected on your wedding day.
ALSO READ: 7 Types of Haters and Village People, and How to Avoid Them
2. YOUR CHILDREN.
As I said earlier, you need to ask your spouse how you are going to raise your children. Will they be going to a mosque or church, or will they decide which one to choose? Make sure you reach an agreement, and if the conversation gets heated, relax and seek counseling from a professional body.
ALSO READ: 7 Signs She Slept with Someone Else and How to Know She's Hiding Something from You
Can a relationship survive with different beliefs?
Yes, of course, relationships can survive with different beliefs; it is not about the relationship but your ability to tolerate each other's beliefs.
Can two people of different religions be in a relationship?
That is no longer a new thing, and it has been happening right from the start. A Muslim can marry a Christian, and they can live peacefully without issues, provided they're both ready to manage the religious differences between them. They will surely have the happiest relationship and marriage. Love is the most important thing here. If you love each other, then why not continue with the relationship or give it a try?
ALSO READ: 6 Advantages of Sex Before Marriage and Why It's Good to Have Sex Before Marriage
What if my parents are against my relationship because my choice is from a different religion?
It is better to choose a partner who is good for you than a partner who is good for your parents, because you are the only one who knows what's best for you. However, if your parents are against your relationship, you should try your best to convince them otherwise, but if they insist, "No way," then it may be the right decision if you end the relationship because family support is very important in marriage, and if your family is against your choice, you may have no other choice but to succumb to their will.
ALSO READ: Should I Tell a Guy I Like That I Love Him? Find Answers Now
In conclusion, to manage the religious differences in your relationship, talk to your partner and come up with an agreement; respect and love their religion; and never criticize their beliefs. Always assure them that you love everything about them, including their religion and beliefs, and stick to your promises.
ALSO READ: 5 Things You Must Do Before Proposing Marriage to a Woman