15 Signs You're Dating an Ex-Prostitute (Retired Ashawo or Hookup Girl)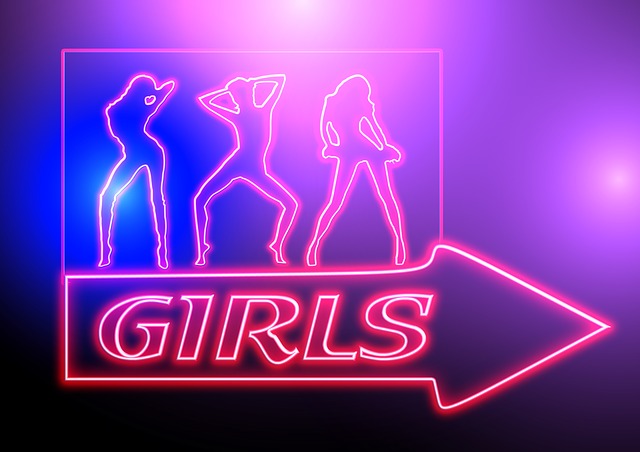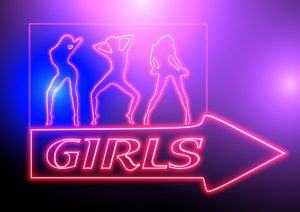 Beauty is what men notice first in women. Unfortunately, beauty alone isn't enough to build a healthy relationship that will lead to a happy marriage. There are dangers in dating a prostitute or a retired hookup girl, as their loyalty can't be guaranteed, so it is better that you observe your woman very well. This is important so you won't end up raising a child that isn't yours, and this could give you heartache in future and make you regret choosing them as a partner.
Some women are very good at keeping secrets and hiding, but if you are patient enough, you will be able to detect whether she is a hookup girl, an ex-prostitute, or a retired Ashawo girl, and here are some signs to watch out for: 
1. SHE'S EXTREMELY PERFECT IN BED.
Love should be good and fun between partners, as that is important for a relationship, but if your girlfriend is extremely good in bed, that is, she knows every style and tells you to practice it even at your own inconvenience, this could be a sign she's a retired Ashawo girl. She learned that from her experience. For example, she asks you to give her head, and if you don't, she gets angry with you. If you have a girlfriend like this, just know that "Ashawo dey her eyes."
ALSO READ: 17 Signs of a Selfish Boyfriend and How to Deal with Them
2. BORE HOLE TOTO.
The vagina is elastic, which means it tends to contrast, but if your gbola seems like a needle in her well, this is a result of the hundreds of men she has slept with in the past. You will also notice that she may use salt when she uses the toilet; they mostly use that for vaginal tightening. If she's yet to give birth and her kpekus is as wide as that of the River Benue, she might be a retired prostitute.
ALSO READ: Marriage Tips: 15 Strategies to Make Your Marriage Strong and Successful
3. SHE'S ADDICTED TO SEX.
Addiction is always a big issue for people, so if your girlfriend is so addicted to sex that she demands it every time you are together, she's either a retired prostitute or a hookup girl. This can only happen based on how she used to have it in the past, and if you don't serve her well, she will still get it elsewhere.
ALSO READ: 15 Signs You're Dating a Stingy Boyfriend
4. SHE DEMANDS MONEY FOR SEX.
While money is essential for a relationship, people should be able to assist each other in a relationship voluntarily. However, if your girlfriend always demands money before sex or only gives sex when you do something for her, this is a sign she's a retired prostitute. Even though she might have repented, you can't take the Ashawo vibes from her. Only hookup girls request money for sex.
ALSO READ: 15 Signs Your Girlfriend is Stingy
5. SHE PIERCED AND TATTOOED HER BODY.
Piercing and tattooing some parts of the body can help bring out the beauty of a woman, but if your own woman has tattooed and pierced every part of her body, especially her boobs, this is a sign of a retired prostitute. Why would she pierce her kpekus? 
ALSO READ: 16 Profitable Business You Can Start Anywhere in Nigeria With Little Money or Zero Capital
6. SHE'S DISSATISFIED.
You can only try your best, but no matter what you do for a retired Ashawo girl, she can't be satisfied both sexually and emotionally. If you caught her severely cheating on you or she complains of not being sexually satisfied even after four rounds and 40 minutes, brother, nobody else needs to tell you that your woman is a retired prostitute. 
ALSO READ: How to Boost Your Immune System Naturally: 16 Foods and Fruits That Will Boost Your Body Immunity
7. SHE KNOWS A LOT OF GUYS.
It is okay for a woman to have a guy friend; however, if your woman knows too many guys, something is wrong somewhere. She has a school father, a school son, and a bestie. For example, you go out together, and she says to you, "Hey, let me say hello to my friends, Math, Josh, and Kay." Those are my friends. 
She used friends to cover her face, and guess what? Those might be her benefit friends greasing her engine. If your babe is popular in the street for flirting with too many guys, you had better run. You don't need anyone to tell you she's an Ashawo girl.
ALSO READ: 10 Ways to Know She's a Dirty Woman
8. SHE KNOWS LOTS OF CONDOMS.
It's a great thing for every woman to use protection, but we're talking about girls who know all brands of condoms. They will be like, "Use kiss; it's the best because it doesn't break." They might even come along with their own condom. 
ALSO READ: 7 Reasons Why You Shouldn't Move Into Your Boyfriend's House
9. SHE REGULARLY GETS TESTED.
Another sign to know she's a retired prostitute is when she regularly gets tested for sexually transmitted diseases and pregnancy tests, even when you use protection. She might still be living in her past and not have fully dropped her hookup lifestyle.
ALSO READ: 12 Tips to Make Your Online Relationship/Dating Work Out and How to Know If It's Real or Fake
10. SHE FREQUENTLY CALLS HER FRIENDS ASHAWO.
If you have ever been to the brothel before, you will observe how these girls address themselves as "Ashawo." If possible, your girlfriend uses this word and other love peddler names; this could be a sign of an ex-prostitute because what they do in their lives reverberates in their minds. If she was involved in a fight with her friends and they called her "Ashawo," this might be who she really was before you guys met.
ALSO READ: What to do if on Academic Probation or Withdrawn from School
11. SHE HAS MULTIPLE NAMES.
Prostitutes don't just have a name. By the way, they use different names on their social media because they don't want people to know their real name. So if your girlfriend is known by different names, she could possibly be a retired prostitute. She might ask you to call her "queen," while her friends call her by her aliases like "Becky," "Pretty," "Damsel," etc.
ALSO READ: Is Dating Your Best Friend a Good Idea? The Benefits and What to Expect
12. SHE HAS A POOR INCOME BUT LIVES A LUXURIOUS LIFE.
You should be asking yourself how it was possible for her to be able to afford an iPhone worth #300,000 and live in a self-contained apartment worth #300,000 when her average income is barely #20,000 per month. That means someone was actually bankrolling her, and I trust men; most of them do nothing for free, which means your girlfriend could be a retired hookup girl. 
ALSO READ: How to Gain Weight: 16 Healthy Foods to Gain Weight Quickly
13. SHE'S MATERIALISTIC.
Hookup girls are materialistic; everything about them is about money. She needs money, talks money, and eats money. She never refuses cash gifts, and women like this can easily be seduced with money. Money will open her legs more than anything else. 
ALSO READ: How to Manage Relationship and Studies Together in 10 Easy Steps
14. SHE STARES AT OTHER GUYS.
Does she stare at other guys even when you are together? She stares at other guys who are richer and better than her boyfriend. The major difference here is that the other guy might actually be her potential maga, while you are her major boyfriend. Her Ashawo lifestyle has yet to leave her body.
ALSO READ: Should I Tell My Partner Everything About My Pasts? Find out Answers Now
15. SHE SMOKES AND DRINKS HEAVILY.
Hookup girls most often smoke and get drunk to get high, as their profession demands. So if she could finish seven bottles and smoke anything smokable, this could be a sign of a retired prostitute. 
ALSO READ: Signs of Pride and Arrogance, and Where it will Lead You to
Can I date a repentant prostitute? 
Love is the important thing; if you truly love her, you can date her and marry her; perhaps this is her past and she might have been a changed person. However, if your girlfriend is a retired hookup girl and still shows some of these signs, this may be the time for you to re-evaluate whether the relationship is right for you.
ALSO READ: 8 Healthy Ways to Lose Weight Fast
In summary, it is possible that your girlfriend possesses any of these signs and is still not an Ashawo girl because people are different in various ways. However, it is important you identify these signs and address them directly with your partner so you won't regret choosing them as your life partner in the future.
ALSO READ: 12 Ways People Commit Abortion but Will Never Admit