Is Dating Your Best Friend a Good Idea? The Benefits and What to Expect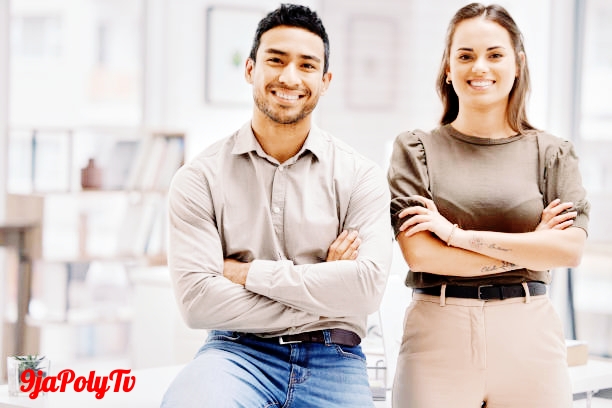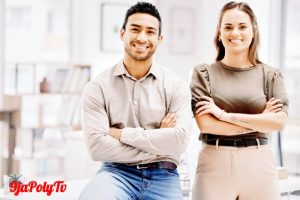 A lot of people feel dating their best friend isn't proper; there are complications because people change, and your best friend could change from good to bad as people are unpredictable. Nevertheless, dating one's best friend can also be the best decision ever.
The reason why many people don't want to date their best friends is due to their closeness, as they think going into a relationship with them might ruin their friendship since friendship love is entirely different from a romantic relationship. Here are some benefits of dating your best friend:
1. YOU UNDERSTAND EACH OTHER BETTER.
Dating your best friend comes with comfortability, which enables you to understand each other better. There will be less misunderstanding if you date your bestie because there are chances that you guys would have mastered each other's habits and personalities. You already know what pissed them off and what they like. Instead of starting a new relationship from scratch, where you will need to learn about each other's character, why not date your best friend who you already know their habits?
READ ALSO: The 5 Consequences and Effects of Sex In RelationshipThe 5 Consequences and Effects of Sex In Relationship
2. THEY KNOW WHAT YOU WANT IN A RELATIONSHIP.
Your friend probably knows what you want in a relationship because they might be aware of what ruined your previous one. Since you trust them to a certain level, you are bound to discuss with them your relationship, sex life, and kind of partner. Your best friend has seen your best and worst and is always ready to help you get through it. So if you date them, there is a higher chance that the relationship might work because they already know your dislikes and might refrain from making the mistakes that your ex made.
READ ALSO: 8 Reasons Why Dating Your Course Mate is Good
3. NO HIDDEN SECRETS.
Your best friends know almost everything about you, and likewise, you know everything about them; thus, it might be difficult to keep secrets from each other as this is very necessary to build a strong relationship. Imagine dating someone whom you can show your true self, someone who you can always talk to when you're down. 
I observed that most people in relationships don't usually open up to their partner when they're going through some challenges; instead, they open up to their best friends. This is where the benefits of dating your best friend come in because the chances of hiding something will be low, and even if you do, they will know.
READ ALSO: 10 Tips for Making Long-distance Relationship Work Out
4. THEY KNOW HOW TO CHEER YOU UP.
Believe me, nobody knows how to cheer you up better than your best friend, apart from your family. They understand your mood swings and know exactly what to do to make you smile and feel happy again. They already value you as a friend and won't mess around when you're more than a friend because they're scared of losing you.
READ ALSO: Does Pregnancy Guarantee Marriage?
5. YOU CAN CORRECT EACH OTHER.
Nobody is perfect, and the ability to correct each other and make amends is what builds a happy relationship. When you date your best friend, you can correct their mistakes without being afraid of what they will say because you guys are already used to it. 
For instance, people who start a relationship from scratch might feel shy to correct their partner because they don't want them to feel bad, but you can correct your best friend anytime and they will listen because that has been happening before you're more than friends. 
READ ALSO: The 12 TYPES OF RELATIONSHIP (Check out the category you belong)
6. YOU'RE PHYSICALLY ATTRACTED TO EACH OTHER.
Your best friend has seen your natural look, and they're familiar with you, so they prefer you just the way you are. By the way, the chemistry is already there, and all you have to do is build on the love and feelings you have for each other.
READ ALSO: 12 Simple Things Ladies Do to Deceive Men
7. HAVE SOMETHING IN COMMON.
Your best friend may be someone whose religion, culture, beliefs, and goals complement your own. A good friend may also challenge your assumptions and advise you to consider alternate perspectives. You will learn and grow romantically with your partner, who is also your best friend.
READ ALSO: 14 Simple Things Men Do to Deceive Girls
Is dating your best friend a good idea? 
Dating one's best friend is really good because you guys already establish trust, love, and understanding, which are essential for relationship growth. Normally, transitioning from friendship to relationship will change the nature of the relationship, as you may need to apply new rules for communication, romance, and physical intimacy for this new relationship to develop. As this process continues, certain aspects of your friendship will disappear.
READ ALSO: 13 Smart Ways to Make Money Online, Earn In Dollars, and Cash Out Quickly
In summary, people can change at any time; that is, someone who is caring can be mean and unpredictable, so before you date your best friend, you need to consider if their habits, characters, and interests match yours and if you can accept them just as they are; if not, it's better you remain as friends because love alone isn't enough to build a strong relationship that will lead to marriage. So think about this very well so that the relationship won't ruin the beautiful friendship you had together.
READ ALSO: 10 Ways to Take Care of Your Parents and Make Them Happy