How to Manage Relationship and Studies Together in 10 Easy Steps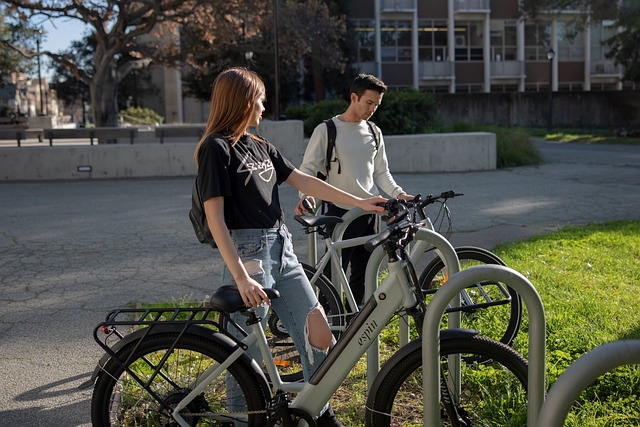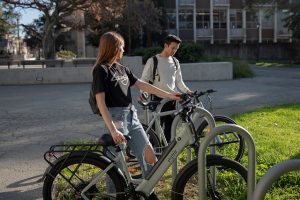 Being in a relationship as a student can be challenging if not managed properly, which is why there are assumptions that falling in love as a student is a distraction that can affect your studies. While this assumption isn't completely true, there are ways you can manage your relationship and studies together without one affecting the other.
Relationships can affect your studies either positively or negatively, and how they affect you solely depends on how you want them to. I've seen people graduate with good grades despite being in a relationship on campus. 
Relationships are beautiful, and if you have been looking for ways to manage yours and your studies together, here are ten(10) easy steps to make it happen.
1. KNOW YOUR WEAKNESSES. 
As a student, you need to first identify your weaknesses, as this will help you determine if you can cope with studies and relationships at the same time. There are some students who, after falling in love, immediately stop attending lectures and start cooking for their boyfriends, thereby forgetting their primary assignment. Some will even use their school fees to fund the relationship, which might ruin their academic career. 
ALSO READ: Things You Must Never  Sacrifice For Relationship
As for me, when I'm in love, I love with my soul, so I promised myself never to go into a relationship until after my National Diploma (ND). My reason was because I know my weakness is that falling in love drives me crazy and that I may not focus, and that was the best decision of my life. So if you want to manage your relationship with studies, you should know your weaknesses, as this will enable you to know if you can cope with relationships and studies.
ALSO READ: Reasons Why People Cheat In Relationship and The Effects of Cheating In a Relationship
2. DETERMINE WHEN TO LOVE. 
Knowing when to fall in love will help you manage your relationship and studies. For example, you can decide to give the relationship a trial at the 200-level or during your second year. The reason is that, at this junction, you would have seen your first-year results, and this will help you understand better if you truly needed a relationship at this time or to concentrate more on your studies. I personally recommend students date in their second semester or 200 level to avoid losing focus.
ALSO READ: How to Last Longer in Bed:15 Tips to Boost Your Performance
3. SET BOUNDARIES.
By now, you already know your weaknesses and are ready to give love a trial. To manage studies and relationships, you must set boundaries at the early stage of the relationship, as this is important. This will prevent misunderstandings with your partner and also make you concentrate on your studies. 
For example, if your partner is also a student, set boundaries on when to visit, when to call, and when to have fun. So that they won't be calling you when you were supposed to be in practical class, and your failure to pick up may cause unnecessary arguments. 
ALSO READ: What are The Side Effects of Masturbation? 8 Tips to Stop Masturbation Forever
4. SUPPORT EACH OTHER.
Showing support for each other is one of the easy steps you can take to build a healthy relationship and manage it with your studies. You can support each other academically, financially, spiritually, and physically. For instance, if your partner is academically weak, you should encourage them to put in more effort; in fact, you can advise them to attend tutorials and be more serious with their studies. 
Remember, if your boyfriend fails, it's a shame for you, and if your girlfriend gets expelled, it's an embarrassment for you, so one of the best ways to balance relationships with studies is to show support for each other. If she tells you she has an exam next month, don't ask them to come visit you, and if you have tests next week, you should be reading, not cooking for a boyfriend. That's if you really want to manage your relationship and studies together.
ALSO READ: THE BENEFITS OF PATIENCE IN EVERYDAY LIFE
5. CREATE TIME FOR EACH OTHER.
There is always time for everything, so you should create time for each other. If your relationship is a long-distance one, you can visit your partner during semester break and have fun, as this will help build intimacy in the relationship. If your partner is in the same location as you, you can schedule time for each other. I started dating during my HND1, so I did visit my spouse on Sundays then because we were always free on Sundays except during exam periods or excess workloads at school. 
Besides, all work, no play makes Jack a dull boy. Create time for each other, sit down together, and compare your schedules. Stick to the schedules. Trust me, if you can follow your schedule, you won't have issues with relationships and studies together.
ALSO READ: 9 Tips to Keep a Man Interested In You In a Relationship
6. COMMUNICATE MORE.
In some cases, overworking in school is unavoidable for students, especially engineering and science students, but ruining your relationship because of excess school workload can be avoided. Social networks have made things easier; it takes nothing for you to text your partner on WhatsApp for just a few minutes. You can also communicate via video call for a few minutes. This will make you feel connected and part of each other's lives. Send them sweet text messages that will make them smile, e.g., "I miss you every day, and I think about you all night." "Seeing you study hard always makes me proud." "I'm proud of you, sweetheart."
ALSO READ: Is Going Back to an Ex a Good Idea? What you Should Know Before Going Back to an Ex After a Breakup
7. UNDERSTANDING AND TRUST.
Understanding and trust are very important in managing relationships and studies together. This can be achieved by discussing with your partner your interests, likes, and dislikes, your busy time in school, and your day-to-day activities. You can also send them your schedule and update them on where you will be next tomorrow and where you went yesterday. Once you are able to establish trust and understanding, staying committed will be easy, and your relationship won't affect your studies. 
ALSO READ: 7 Reasons Why Single Ladies Date Married Men
8. CUT SHORT YOUR TIME DURING THE EXAM.
Exam time can be tough while balancing your relationship. You need to make extra sacrifices during this time and look towards the end of the semester, when you can celebrate together and have fun. During your exam period, you should cut short the amount of time spent together and concentrate more on your studies. 
You can continue to make love after your exams, but doing the opposite can hinder you from achieving your primary assignment in school. Also, whatever issues or misunderstandings exist between you and your partner can be settled after the exam and not during the exam period. 
ALSO READ: 7 Causes and How to Overcome Depression
9. READ TOGETHER.
It doesn't matter whether you are in the same department; reading together with your spouse is one of the easy steps you can take to balance your relationship and studies together. You can set tutorial questions for each other and see if you pass them. Going to the library to read together will help you achieve your academic goals and build intimacy in your relationship.
ALSO READ: 3CELEBRATIONS THAT DOESN'T NEED MONEY
10. GO ON SPECIAL DATES.
Make a plan to take your minds off school and focus on just each other. This can be done on weekends or during your leisure hours. Go on special dates and grab some ice cream, share dinner together, and have fun.
ALSO READ: 4 THINGS TO CONSIDER BEFORE SAYING 'YES' TO A RELATIONSHIP OR MARRIAGE
Is it okay to be in a relationship while studying? 
Yes, it is; in fact, it is one of the most beautiful experiences you can have as a student. Although relationships can be challenging with studies, the most important thing is managing your relationship and studies together, as this article has emphasized. If you can balance the two together, you won't have any issues and you will surely graduate with good grades.
ALSO READ: HAVING SEX IN A DREAM, GOOD OR BAD? THINGS YOU SHOULD KNOW ABOUT "SEX DREAM"
In conclusion, you can still perform excellently in your studies while maintaining a healthy relationship, as making this a reality all depends on your seriousness with your academics. I believe practicing the tips in this article will help you balance your relationship and your studies together. However, no matter how serious your relationship may be, always prioritize your studies first because that is your future.
ALSO READ: Six (6) Things That kills Relationship