12 Ways People Commit Abortion but Will Never Admit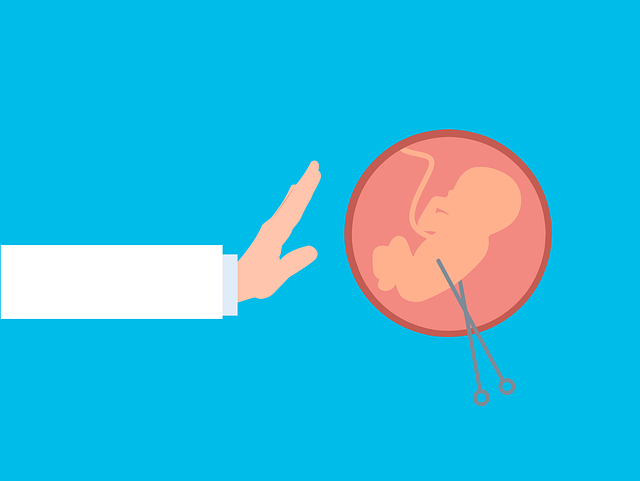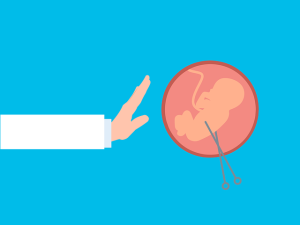 Abortion is the termination of pregnancy, or when a pregnancy is ended and doesn't result in the birth of a baby. There are different reasons why people abort their pregnancies, and this may be to cover the shame of a pregnancy out of wedlock, financial issues, or irresponsibility.
Both the Bible and Quran condemn abortion, and it is also illegal to carry out abortion in Nigeria, as there are several punishments for it if found guilty.
There are two types of abortion: preventive abortion and termination of pregnancy.
(I) Preventive Abortion: 
This is the type of abortion where necessary measures are taken to prevent one from conceiving or getting pregnant. In other ways, we could say preventive abortion is the method people use to avoid pregnancy.
ALSO READ: 8 Factors that Can Make You Lose Focus While Studying
(II.) Termination of pregnancy:
This is the type of abortion that involves a surgical procedure to kill the baby. Sometimes it is called "the termination of pregnancy." 
Almost everyone has committed abortion before, both men and women, but most of them will never admit that they've done so before. If you have done any of these things stated in this article, that means you have directly or indirectly committed abortion:
1. CONDOM.
There are two types of condoms, the male and female condom, which they use to prevent pregnancy. If you have ever used a condom before, you have actually committed abortion because you've killed a seed that ought to have produced a child. Calculate the amount of sex you've had and multiply it; do the math so you too are guilty of abortion.
ALSO READ: YAHOO YAHOO, YAHOO PLUS and RITUALIST: THE HIDDEN DIFFERENCES, CAUSES YOU SHOULD KNOW
2. YOU ADVISE SOMEONE TO COMMIT ABORTION.
Has anyone ever opened up to you after getting pregnant, and you gave them advice to terminate the baby? If yes, you are also a murderer because you are indirectly responsible for killing the baby. Whether the person to whom you gave such advice is your daughter, a friend, or a sibling, you have also committed an abortion. The advice could be on the drugs to take, the hospital to go to, or the pills that work best for the abortion.
ALSO READ: The 5 Consequences and Effects of Sex In Relationship
3. YOU PULLED OUT.
Scientists call this the withdrawal method, and this is another way people commit abortion but will never admit it. I learned that God punished a man in the Bible for pulling out instead of procreating. So if you've ever pulled out during intercourse to avoid pregnancy, you have also committed an abortion; thus, you shouldn't criticize others if they abort their baby because you're guilty of this too.
ALSO READ: 8 Reasons Why Dating Your Course Mate is Good
4. YOU GAVE THEM MONEY FOR ABORTION.
People who commit abortion the most are those who are financially stranded, meaning they don't have much money, so they might seek financial support from their family and friends to be able to terminate the baby. If you have ever given money to anyone before to commit abortion, you have also committed abortion. If you ever give money to your girlfriend or anybody else, you have committed abortion. 
ALSO READ: What to Do If Someone Loves You But You Don't Love Them Back
5. YOU FOLLOWED THEM TO THE HOSPITAL.
Someone who wants to abort a baby will need to go along with a couple of their friends or family members who will sign for them. Unfortunately, some of them can't inform their parents or family about their pregnancy, so they resort to informing their friends, who will follow them to the hospital to carry out the abortion. If you are one of those friends, you have also committed abortion. You are responsible for the termination of that baby.
ALSO READ: Does Age Really Matter in a Relationship?
6. YOU USE CONTRACEPTIVE PILLS.
Contraceptive and birth control pills are the most commonly used drugs to abort a baby; these pills are used after unprotected sex to kill or flush out sperm. Whichever pills or drugs you may have used to prevent that sperm from producing a baby, you are also guilty of abortion.
ALSO READ: 10 Tips for Making Long-distance Relationship Work Out
7. DRY GIN.
While dry gin is legally sold in Nigeria, people also use it illegally for abortion. Some will mix the dry gin with other concoctions. It is believed that this method is effective. If you have ever done this before, you are also guilty of abortion.
ALSO READ: Does Pregnancy Guarantee Marriage?
8. ALABUKUN AND 7-UP.
Some ladies usually mix and take 7-Up to prevent conception after unprotected sex. Alabukun is believed to contain calcium disodium EDTA, which is effective for abortion.
ALSO READ: 12 Simple Things Ladies Do to Deceive Men
9. WATER AND SALT.
Although there is no proof that links water and salt to preventing pregnancy, people use them in other ways for abortion. If you have taken this before to abort a child or prevent a child from coming to life, you are guilty of abortion.
ALSO READ: 14 Simple Things Men Do to Deceive Girls
10 D. and C.
When you mention D and C, this isn't new to people because it is the most popular method of abortion, especially when the baby is about 2–6 months old. D and C involve a minor operation to remove the baby. Many young girls search for doctors who can carry out this minor operation, which can, in some cases, result in serious complications if they fall into the hands of a quack doctor.
ALSO READ: 10 Ways to Take Care of Your Parents and Make Them Happy
11.  LEMON AND ANDREW LIVER SALT.
Lime (or lemon) and Andrew liver salt have been proven by scientists to prevent conception, which may be the reason why people use them for abortion. This is common among newbies who just started taking it; they intentionally drink lemon or Andrew liver salt immediately after unprotected sex to kill the potentiality of the sperm. If you kill the sperm, you have also killed a child, and you are guilty of abortion. 
ALSO READ: 13 Smart Ways to Make Money Online, Earn In Dollars, and Cash Out Quickly
12. MASTURBATION.
Masturbation is the stimulation of the genitals or other erotic regions, often resulting in orgasms, either by oneself or a partner. If, as a man, you masturbated, you have also committed an abortion because you wasted those seeds that should produce offspring. 
ALSO READ: How to Unban Your WhatsApp Number Permanently | WhatsApp Unbanned APK
Is it advisable to have an abortion? 
There are some circumstances where one has no other choice than to abort the baby, for example, when one is a victim of rape or when one finds out that one is not financially stable for the upbringing of the child.
Nevertheless, prevention is better than cure, and even though both preventive abortion and termination of the pregnancy are both abortion, "preventive abortion" is still better than "termination of the baby."
ALSO READ: How to Get Followers on Instagram In the Beginning |10 Ways to Grow Your Instagram Followers from Scratch
It should be noted that both preventive and termination methods of abortion can result in serious health complications, especially for women. Abortion can cause serious damage to your womb and can also lead to death. Also, preventive abortions like contraceptive pills, lemon, Andrew liver salt, and dry gin, if abused, can pose a danger to your chances of conceiving in the future. It is advisable to use condoms, as that is the only safe method to avoid pregnancy and pregnancy termination. 
If you have already conceived and are thinking of aborting that baby, please don't because it is risky. It's better you bring that baby to life than kill it and also end up dead as a result of the complications. So it is not advisable to abort pregnancy, but it is advisable to prevent pregnancy; thus, always use condoms to avoid touching.
Is abortion a sin? 
Abortion is a sin and illegal in Nigeria. I believe nobody is perfect, and if you've committed abortion before, you should ask God for forgiveness. He is a merciful God and is always ready to forgive you.
In conclusion, this article is not to condemn anyone but rather to point out the different ways people commit abortion but will never admit it. Sperm is a seed that brings life, and whoever kills or wastes sperm has directly or indirectly committed abortion. Almost everyone is guilty of abortion in one way or the other as stated in this article. So don't criticize others for doing abortions because you are also guilty. 
ALSO READ: How to Move On and Rebuild Your Life After a Heartbreak in a Relationship