Side Chick vs. Main Chick: The Differences and How to Know You're His Side Chick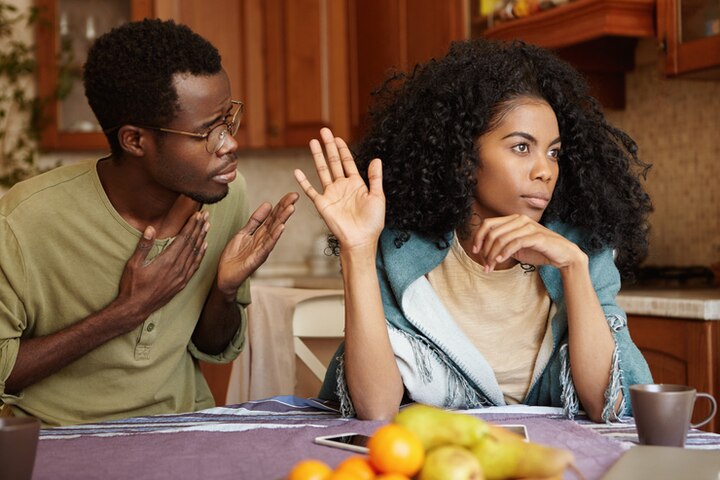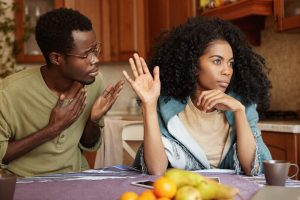 "Side chick" means a secret lover. A lot of married men have a side chick despite having a wife at home, and some guys too have a side chick apart from their main chick (girlfriend).
Side chicks in a relationship
Side chicks in relationships are known as an assistant girlfriend or backup partner. Some guys prefer to have a side chick for the fun of it or just in case their main relationship crashes, they shift all attention to the side chick. The reason for having a side chick in relationships is most often "sex." 
At times, some ladies don't give out sex to their boyfriend, and men in this situation seek to get it elsewhere, so they keep on getting the sex from a side chick while keeping the main girlfriend for marriage.
The difference between a side chick and the main chick in a relationship is that side chicks are like an extra tyre for a car, while main chicks are the main tyres. The interpretation here is that extra tyres are only useful when the main tyre is faulty or breaks down, which means if you are a side chick in a relationship, your boyfriend may only come to you when he has issues with his main girlfriend or when he needs sex from you. 
Side chick vs. wife
A man could still have a side chick in secret despite having a wife at home. Most of them would lie and say that their wives do not satisfy them. The wife owns the man, while the side chick is only interested in the man's success. If a man is successful, there are chances that he may have a side chick. In fact, some girls may force themselves on him.
The difference between a side chick and a wife is that the wife is legally married to the man, while the side chick is just for fun and nothing serious.
How to know you're his side chick? 
Whether you're in a relationship or you're hoping to get married soon, there are some signs that may indicate you're his side chick:
1. HE DOESN'T SHOW YOU OFF.
If your man doesn't show you off to his family or friends and still claims to love you, nobody needs to tell you that you are the side chick. He is hiding you so the main chick won't be aware of you. He is afraid that people might gossip about your relationship with the main chick.
ALSO READ: The Importance of Loyalty in Relationship and How to Build Loyalty in a Relationship
2. HE DOESN'T TAKE PICTURES WITH YOU.
It is understandable that some people have a phobia for cameras, but if your man is always avoiding taking nice shots with you or he usually deletes the pictures of you together, something is wrong. This is a sign that indicates you may be a side chick, as he doesn't want his main chick to know.
ALSO READ: 13 Signs That Indicate It's Time to End Your Relationship | Signs You Need a Break in a Relationship
3. HE WARNS YOU AGAINST POSTING HIM ONLINE.
If your man has warned you not to tag him in your posts on social media, the reason could be that you are his side chick. Besides, if he has ever hidden some people in his contact list before posting you, it means you're just an extra tyre.
ALSO READ: Everything You Need to Know About Casual Relationships, Friends With Benefit, and Casual Sex: The Causes, Effects, and Benefits
4. HE FIGHTS YOU DIRTY WHEN YOU CATCH HIM.
Have you been suspicious about his affair with another girl and confronted him about it? What was his reaction? If he reacted in an aggressive manner and started defending the suspected side chick, this could be a sign that you're the side chick while the other girl you suspect is the main chick.
ALSO READ: Is it Good to do Blood Covenant in a Relationship? Benefits and Consequences of Blood Covenant
5. SOMEONE WARNED YOU TO BACK OFF.
If you have been warned by someone to stay away from their man, this is another sign that you are the side chick as the main chick is trying to protect her man. If you have received several warnings and threats to leave your man alone, it's better that you leave him alone because you might be wasting your time and such relationships don't usually end well.
ALSO READ: The 12 TYPES OF RELATIONSHIP (Check out the category you belong)
6. HE LOVES YOU IN SECRET.
If a man proposes to love you and tells you that he doesn't want anyone to know you are dating, you should ask him why, and if he can't provide any tangible reasons, you should cut off such a relationship except if you are okay with being his side chick.
ALSO READ: How to Fix Boring Sex with Your Spouse in a Relationship
7. YOU HAVE A FIXED TIME FOR A VISIT.
Carry out an assessment of the relationship and find out if it's routine or natural. Routine means you have a set time to visit, like when he's free. You have a fixed time for everything. He will tell you to only come to his place on weekends; he will tell you when to and when not to come to his place. Try to visit him unannounced and see how he reacts. If he looked worried or mad at you, you are the side chick.
ALSO READ: I Have a Boyfriend, But Another Guy Is Disturbing Me for a Date: What Should I Do? Find Answers Here
8. NOT AVAILABLE.
Where was your boyfriend on your birthday, Valentine's Day, and Christmas? He wasn't available, right? And if he were available, how long would it take and how comfortable was he? Although some men could be so busy with other schedules, if "Not available" is your partner's slogan, you could be his side chick.
ALSO READ: Six (6) Things That kills Relationship
9. HE TAKES YOU TO DIFFERENT HOUSES.
Only God knows how many girls he has deceived with these cheap tricks. He will never take you to his real house, so you won't catch him; instead, he will take you to his friends' house. He might even lie and say that his friend is his uncle. Unless you are comfortable being his side chick, run if he takes you to a place he calls his uncle's, whereas the house looks like a boys' house.
ALSO READ: THREE(3) THINGS THAT CAN RUIN YOUR LIFE AS A MAN
10. HIS PHONE NEVER RINGS.
Have you ever thought about this? Does his phone ever ring when he's with you? and how comfortable he is with picking up calls when you are around. If you observe that his phone rings and the caller is more than a friend, or if his phone never rings at all, if he picks up the calls, what is the duration? Long or short? Of course, they will be short. This is really a bad sign that indicates you are not part of his life. You can continue with the relationship if you are comfortable being his side chick.
ALSO READ: 4 THINGS TO CONSIDER BEFORE SAYING 'YES' TO A RELATIONSHIP OR MARRIAGE
Disadvantages and problems of being a side chick.
While some men see side chick as fun and an opportunity to dig the hole as they like, it also comes with some problems.
1. A side chick will ruin your marriage.
The earlier you realize that side chicks are not good for marriage, the better for you. I once came across a story of how a side chick murdered her benefactor for some reason, making the wife a widow and the man's kids fatherless. All these could have been avoided if the man had been faithful to his wife. What is that thing you notice in a side chick that is absent from your wife? Is it her beauty or her sexual life? Do it for your wife too.
ALSO READ: 10 INSPIRING TIPS TO KEEP YOUR RELATIONSHIP AWAY FROM SEX
2. Side chick only after your success.
Side chicks are only after your success, and the moment you allow them in your life, they can drain you financially and make you wrecked. A woman has been faithful to you since you had nothing, and now that you are somebody, you think getting a side chick is the best idea. No, it isn't.
ALSO READ: THE BENEFITS OF PATIENCE IN EVERYDAY LIFE
3. No-love zone.
Side chicks' relationship is based on lust, not love. A "side chick" also means a secret lover. So what is the essence of being in a relationship where you can't be proud to call him "your man" in public and vice versa?
ALSO READ: 3CELEBRATIONS THAT DOESN'T NEED MONEY
4. Physical attack.
Side chicks are prone to attack by the main chick. We've all seen some viral videos in the past where the main chick and side chick engage in physical and verbal attacks. This is an embarrassment that could have been avoided in the first place.
ALSO READ: 12 Ways to Avoid Being Scammed Online
5. Are you ready to be the second option? 
As a side chick, you are his second option or an extra tyre. If at all the man promises you marriage, are you ready to be his second wife? We know the implications of polygamous families, which I'm sure you don't want to experience. 
ALSO READ: 9 Tips to Keep a Man Interested In You In a Relationship
Can a man love his side chick more than his wife? 
No! The love for the side chick doesn't exceed the bedroom, but the love for the wife is based on genuine love. So there is no way a man in his right mind will love a side chick more than his wife. Side chicks, as I said earlier, serve as an extra tyre, which is mostly for fun. So if you are expecting a man to love you more than his wife, whom he had children with, you are making a big mistake. 
ALSO READ: 7 Causes of Depression and How  Overcome Depression
In summary, if you are in a relationship where you seem to be the side chick, this means you are the second choice and not his best choice, and such relationships most times don't end well, so the best advice for anyone involved is to quit such relationships. And if you're a man who has a main chick and a side chick, do not leave your diamond at home and go outside looking for stones; stick to your wife or girlfriend; she is all you need in a woman, otherwise you may regret it later in life.
ALSO READ: 7 Reasons Why Single Ladies Date Married men: Why Married Men Cheat