How to Show Appreciation to Your Partner in 12 Ways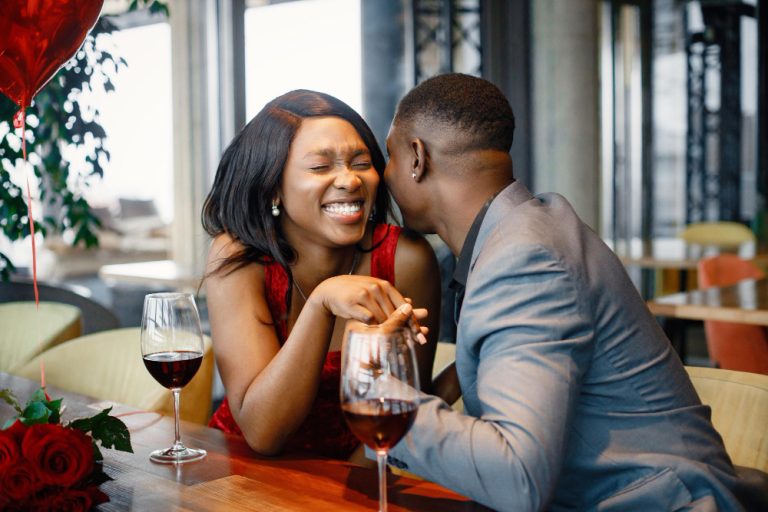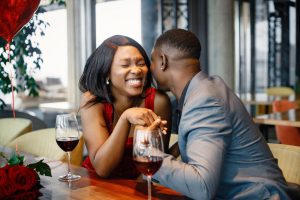 Appreciation is one of the few ways to say thank you to your partner and make them feel valued. It also shows that you are grateful for their contribution to and sacrifice for the relationship. Showing appreciation to your partner should be a habit you should always emulate.
Appreciation not only strengthens the emotional connection between lovers, it also increases the level of trust, love, and respect in the relationship. Here are some of the best ways to show appreciation to your partner and keep the love going.
1. SHOW GRATITUDE ALWAYS.
Whether your partner did a small or big thing for you doesn't matter. No matter how little the thing may be, always say "thank you" to them. If they send you an airtime of #100, appreciate them, and when they send you #2,000, say thank you. Doing this will motivate them to do more for you in the future because they know for sure that you appreciate things.
ALSO READ: How to Get Your Ex Back in 10 Easy Steps
2. COMPLIMENT THEM.
Compliment your partner genuinely and acknowledge their contributions to the relationship. Recognize their achievements, success, talents, and appearance and offer a compliment. Praise them in private and public. When you praise your partner in public, you're telling other people that you are proud of him or her.
ALSO READ: What to Say to an Ex Who Hurt You: 7 Powerful Responses to Hurt Them Back
For example, if your partner posts a picture of herself, compliment her by saying, "You look gorgeous, sweetheart." When he sends you his pictures, tell him, "He is so cute." A genuine compliment will definitely make your partner feel seen, valued, and appreciated, which can also boost their self-esteem.
ALSO READ: How to Know a Woman is in Love with You: 20 Signs a Woman Truly Loves You
3. BUY GIFTS FOR THEM.
Presenting a gift to your partner will make them feel appreciated, as this shows that you care so much about them. For instance, when you visit your boyfriend, you can buy chocolate and fruit for both of you. You can just as well get any gifts for your girlfriend when you visit. Doing this will make them feel appreciated.
ALSO READ: 14 Foods That Boost Your Sexual Drive, Libido, Gain Sex Stamina and a Strong Erection
4. SURPRISE AND PAMPERING.
Surprise your partner with thoughtful gestures that show you're thinking about them. This could be on their birthday or another special occasion. You can also pamper them by cooking their favorite meal. Throwing your partner a surprise shows that you are putting effort into the relationship to make your partner feel special and loved.
ALSO READ: Does He Love Me? 25 Signs a Man Truly Loves You
5. SAY, "I LOVE YOU."
No matter how old the relationship is, never stop telling your partner, "I love you," as this is important in showing appreciation. Leave them little notes or heartfelt messages of appreciation for them to find. 
Positive words have the power to uplift your partner's mood, and this will strengthen the emotional connection in the relationship. Show them that you love them, both in words and actions. 
ALSO READ: Signs You're Dating an Ungrateful Girlfriend and How to Deal With it
6. GIVE THEM YOUR FULL ATTENTION.
When was the last time you gave your partner your full attention? Giving your partner your full attention is a great way to show appreciation. There might be some other things that take our time, but still, we must try as much as we can to listen to our partner and respond accordingly, as this is a potent way to make them feel special and loved. 
Make an effort to truly understand your partner's feelings, thoughts, and concerns without judgment or interruption. Validate their emotions and show empathy towards their experiences. This creates a safe space for open communication and shows that you value their opinions and emotions, even if you may not agree with them.
ALSO READ: 17 Signs of a Selfish Boyfriend and How to Deal with Them
7. REMEMBER IMPORTANT DATES.
When you remember important dates, you are sending signals to your partner that those days are important to you too. It could be your first date, anniversary, first kiss, or birthday, and this is a great opportunity to celebrate together and strengthen the emotional connection in the relationship.
ALSO READ: Marriage Tips: 15 Strategies to Make Your Marriage Strong and Successful
8. SUPPORT YOUR PARTNER'S DREAMS AND ENCOURAGE THEM.
Is there anything your partner loves to do? Support them and encourage them to put more effort into it. For example, if your girlfriend loves to dance and is passionate about it, support her. 
Perhaps allowing space for your partner's passion can bring you closer together and make them feel appreciated. While there might be some differences in your interests, supporting your partner's dreams and passions is a potent way to show your appreciation for them.
ALSO READ: 15 Signs You're Dating a Stingy Boyfriend
9. PHYSICAL TOUCH.
Pay attention to your partner's body language and respond accordingly. Don't be stingy with hugs, kisses, and cuddling. When he opens his arms for you, embrace it; when she pecks your chick, don't push her away. Physical touch is important in making your partner realize how much they mean to you.
ALSO READ: 15 Signs Your Girlfriend is Stingy
10. QUALITY TIME.
Spending quality time together without distractions is a powerful way to show appreciation. It shows that you prioritize and value your partner's company. Plan a date night, go for a walk, cook a meal together, or simply sit and talk. 
Be present in the moment and give your partner your undivided attention. Quality time helps create special memories and fosters emotional intimacy, strengthening your bond.
ALSO READ: 16 Profitable Business You Can Start Anywhere in Nigeria With Little Money or Zero Capital
11. ACTS OF SERVICE.
Acts of service are gestures that show your partner that you care and are willing to put effort into making their life easier. It could be as simple as doing the dishes, helping with household chores, or taking care of tasks that your partner finds challenging or burdensome. Acts of service show that you are willing to go the extra mile for your partner and are willing to support them in practical ways.
ALSO READ: How to Boost Your Immune System Naturally: 16 Foods and Fruits That Will Boost Your Body Immunity
12. SHOW INTEREST.
Show a genuine interest in your partner's hobbies, passions, and activities. Ask questions, listen attentively, and engage in their interests. This shows that you respect and value their individuality and are willing to invest in their interests. It also provides opportunities for shared activities and bonding.
ALSO READ: 10 Ways to Know She's a Dirty Woman
In conclusion, in any relationship, showing appreciation is crucial for maintaining a strong and healthy bond, so always show gratitude and appreciation to your partner, both in words and actions. Let them know that you appreciate their efforts, commitment, sacrifice, love, and care for you. Let it reflect in your actions that you genuinely appreciate them, as doing all these things will strengthen your relationship and make your partner feel loved.
ALSO READ: 7 Reasons Why You Shouldn't Move Into Your Boyfriend's House