Should I Tell a Guy I Like That I Love Him? Find Answers Now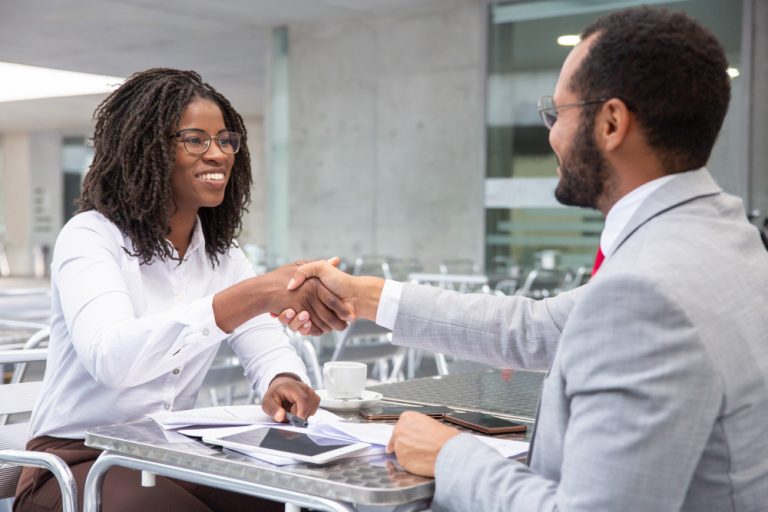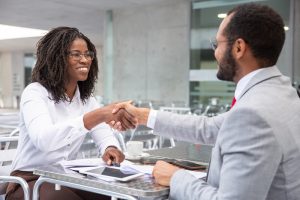 Anyone can fall in love, both men and women. When it comes to men, they chase the women they love to win her heart to their side, but as for women, it's not that easy.
There are some situations where you just naturally like that guy and you really wish he could be yours, to the extent that you think approaching him and telling him you like him is the best thing to do.
So there's this guy you bump into, and you really like him, and you have feelings for him, and this question: 
Should I tell a guy I like that I love him? Come to your mind.
No! You don't need to approach him directly, but using body language is the easiest way to tell him you love him. Here are some reasons why it's not okay to tell a guy you like that you love him.
1. HE COULD TAKE ADVANTAGE OF YOU.
Telling a guy you like that you love him could make him maltreat you and take your feelings for granted. Though not every man will do this, in most cases, he will take advantage of your feelings and try to manipulate you. After all, he knows for sure that you love him. Whatever feelings you have for him, don't tell him directly to his face that you love him and want him to be your boyfriend. 
ALSO READ: Is Dating Your Best Friend a Good Idea? The Benefits and What to Expect
2. NATURE.
God placed man in the position to chase women, and that has been the way things have been since ancient days. Even though love doesn't know whether you are a man or woman, it's still not appropriate to approach a guy yourself and confess your feelings for him. This can make you lose your sense of self-worth, and he might even make fun of you among his friends, as not every guy is mature enough to handle a situation like this.
ALSO READ: How to Gain Weight: 16 Healthy Foods to Gain Weight Quickly
3. UNLESS YOU'RE CLOSER. 
Don't tell him you like him unless you talk or text with him often. If you are friends with him, try to get closer.
So what should I do? 
1. IS THIS LOVE OR INFATUATION?
There is a difference between love and infatuation, and I do hope that you trust your instincts, so if your instincts tell you that you truly love that guy, then there is no doubt that you love him.
ALSO READ: How to Manage Relationship and Studies Together in 10 Easy Steps
2. USE BODY LANGUAGE TO TELL HIM YOU LOVE HIM.
After confirming your feelings for him are genuine love and not infatuation, the next thing to do is to use body language to send him signals about your feelings for him. This can be done by making eye contact with him, chatting him up often, and using love emoji on his social media posts. You can compliment him by saying, "You're so cute" or "Your girlfriend must be lucky to have you." This will make him aware of your likeness, and it's now up to him to decide whether to love you back or reject you.
ALSO READ: Should I Tell My Partner Everything About My Pasts? Find out Answers Now
3. GET CLOSER TO HIM. 
For you to get noticed by him, you should try to get closer to him and spend time together, as this will also pave the way for you to know whether or not he's the right choice for you. If you spend a lot of time together, it might indicate he's interested in you as well.
ALSO READ: Signs of Pride and Arrogance, and Where it will Lead You to
4. BE SURE THAT HE'S NOT DATING SOMEONE ELSE.
Try to talk to his friends to find out about this to avoid embarrassing yourself on any level by asking him out. If you tell him you like him, he might not tell you the truth that he already has a girlfriend, so it's better you verify that he's not dating anyone at the moment, and if he's already in a relationship, you have to let go of whatever feelings you have for him.
ALSO READ: 8 Healthy Ways to Lose Weight Fast
5. BE HIS FRIEND FIRST.
It's okay to be friends first before telling him you like him, so as not to scare him away. Let him get used to you while you figure out your feelings. It might take a while for both of your feelings to change into something more, so I think this is a smart idea.
ALSO READ: 12 Ways People Commit Abortion but Will Never Admit
6. BE PATIENT AND WAIT FOR HIM TO RECIPROCATE.
It might take a while for both of you to figure out your feelings, so it's a good idea to exercise patience before you tell him about your feelings. After sending him signals and doing all the tips above, wait for some time; I'm very sure he will try to ask you out, and when he does, don't accept immediately; just give it some days before giving him feedback so as not to look cheap to him.
ALSO READ: 15 Signs You're Dating an Ex-Prostitute (Retired Ashawo or Hookup Girl)
7. OPEN UP TO HIM.
If you have tried sending all the signals and it still doesn't work, you have to summon the courage to open up to him. Perhaps he might be a shy guy who doesn't know how to confess his feelings for you. I know this is hard for you because it is difficult to trust someone. 
He may feel honored for the opportunity and hopefully reciprocate it with his own vulnerability. I personally don't buy this idea, but if you genuinely love him, you can open up to him and confess your feelings, one of these things will happen:
You tell him, he loves you back, and you find the happiness you desire.
You don't tell him; he does love you, and you miss the happiness you could have had.
You don't tell him, he doesn't love you, and you lose nothing.
You tell him he doesn't love you, and you find out, so you can move on and find the happiness you want with someone who loves you back.
You tell him, and he thinks he loves you, but your relationship fails for some reason even though you both try.
ALSO READ: 7 Types of Haters and Village People, and How to Avoid Them
8. BE PREPARED FOR REJECTION.
If you finally open up to him and he says no to you, that doesn't mean you're not beautiful or that something is wrong with you. It means that they don't feel the same way about you. If this happens, try to stay positive because there are thousands of other men out there that are ready to date someone amazing like you.
ALSO READ: 7 Signs She Slept with Someone Else and How to Know She's Hiding Something from You
In summary, if you like a guy, the best way to tell him that you love him is by using body language or by sending a green light to him so he can chase you instead of you doing the chasing. It is not your duty or responsibility to woo a man; doing that will get you used and manipulated. Check out how to send a green light to a man here.
ALSO READ: 6 Advantages of Sex Before Marriage and Why It's Good to Have Sex Before Marriage