15 Signs Your Girlfriend is Stingy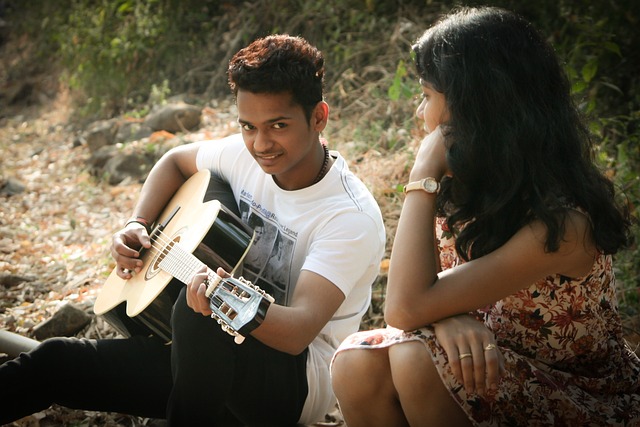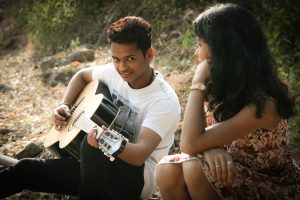 Relationships are meant to be beneficial, enjoyable, and built on mutual trust and respect for both parties involved. However, there are times when one partner in a relationship may exhibit certain behaviors that are undesirable, such as being stingy.
A stingy girlfriend is someone who is unwilling to share or contribute to the relationship in a fair and balanced way. Here are 15 signs that you might be dating a stingy girlfriend.
1. SHE NEVER PAYS FOR ANYTHING.
A stingy girlfriend is a nightmare for anyone in a relationship because she may never offer to pay for anything, even if she has the means to do so. She may expect you to foot the bill for everything, including meals, outings, and gifts. 
ALSO READ: Is it Good to do Blood Covenant in a Relationship? Benefits and Consequences of Blood Covenant
2. SHE KEEPS TRACK OF EVERY PENNY.
A stingy girlfriend may keep a mental or physical record of everything she spends on the relationship. She may constantly remind you of her expenses and make you feel guilty for not contributing enough. If she lends you 2k, she won't let you be until you pay her back. 
ALSO READ: The 12 TYPES OF RELATIONSHIP (Check out the category you belong)
3. SHE NEVER OFFERS TO BUY GIFTS.
Gift-giving is an important part of any relationship, but a stingy girlfriend may never offer to buy gifts for you or others. She may only give you cheap or low-quality gifts or expect you to buy gifts for her and her family. She expects you to paint the sky red on her birthday, but when it comes to yours, she might even forget to send you a birthday wish, let alone a gift.
ALSO READ: How to Fix Boring Sex with Your Spouse in a Relationship
4. SHE AVOIDS EXPENSIVE OUTINGS.
A stingy girlfriend may avoid expensive outings or events, even if she knows that you would enjoy them. She may only suggest low-cost or free activities and may make you feel bad for wanting to do something more expensive.
ALSO READ: What is Valentine's Day all About? The True Meaning of Valentine's Day and How to Celebrate It
5. SHE MAKES EXCUSES FOR NOT CONTRIBUTING.
A stingy girlfriend may make excuses for not contributing to the relationship, such as claiming that she doesn't have enough money or that she's saving for something else. Especially if she's a student, she will be like, "I'm a student; where do you expect me to see money?" But she's expecting you to contribute financially to the relationship, knowing full well that you are also a student. If your girlfriend possesses this trait, this is stinginess at HND level.
ALSO READ: 9 Ways to Celebrate Valentine's Day for Single People
6 SHE EXPECTS YOU TO PAY FOR EVERYTHING.
A stingy girlfriend may expect you to pay for everything, including her own personal expenses. She may use your generosity to take advantage of you and avoid taking responsibility for her own financial well-being. Today it's about her gas, which is finished; tomorrow she will complain again that her house rent is due for renewal. She's never ready to pay for anything; rather, she derives joy from you paying for all her expenses. Unfortunately, being in a relationship with a girl with this character can send you back to the village.
ALSO READ: 15 Advantages and Benefits of Being Single
7. SHE NEVER DONATES TO CHARITY.
Charitable giving is an important part of many people's lives, but a stingy girlfriend may never donate to charity or support causes that are important to you. She may see charitable giving as a waste of money and refuse to participate. Even if you volunteer to donate to charity, she will advise you otherwise.
ALSO READ: 10 Disadvantages and Negative Effects of Being Single
8. SHE NEVER SHARES HER OWN RESOURCES.
A stingy girlfriend may never share her own resources with you or others. She may hoard her money, food, or other resources and make it difficult for you to access them. If you visit her house, she will expect you to give her money to entertain you, and if she visits you too, she will still expect you to entertain her again. You dare not use her airtime to make calls; she will make sure you pay back.
ALSO READ: 10 Ways to Break Up from a Relationship Peacefully Without Hurting Your Spouse (Silent Breakup Tips)
9. SHE NEVER MAKES SACRIFICES FOR THE RELATIONSHIP.
Relationships are meant to be beneficial, and partners should be able to assist each other financially when the need arises, but as for a stingy girlfriend, they're never ready to make any sacrifices for you but expect you to do the same. For instance, when you are in an emergency and you need an urgent 2K, instead of her offering to at least help you out if she can, her response will always be "I don't have," even when her account is fat. People in healthy relationships are always willing to make sacrifices, but the reverse is true if your girlfriend is stingy. 
ALSO READ: How to Get Your Ex Back in 10 Easy Steps
10. THEY OFFER SEX AS A GIFT.
Stingy girlfriends see sex as the best gift. In fact, they can make you feel as if they're doing you a favor for the sex you both enjoyed. They offer you sex in exchange for money spent on them, and guess what? If you didn't give them money, they might deny you sex and call you a "stingy man," and you would keep wondering if you were in a relationship or situationship.
ALSO READ: What to Say to an Ex Who Hurt You: 7 Powerful Responses to Hurt Them Back
11. THEY HARDLY CALL ON THE PHONE.
While effective communication may be important for every healthy relationship, Stingy Girlfriend sees no reason to check up on you on the phone; she'd expect you to be the one doing the calling. If you confront her about this attitude, she could blame it on not having enough airtime. This can be a frustrating experience if it's a distance relationship because this can actually drain you financially. If your girlfriend hardly calls you or spends her airtime talking to you on the phone, this may be a sign that she's stingy especially if she's good at flashing.
ALSO READ: How to Know a Woman is in Love with You: 20 Signs a Woman Truly Loves You
12. I CAN'T SPEND ON A MAN.
While it is okay for a woman to be conscious of her spending, a stingy girlfriend will claim that they can't spend Kobo on their man. They will be like, "You are the head, and I'm the neck." They forgot that the neck also serves as support, but she's never ready to provide it, no matter how little. A stingy girlfriend will claim that they can never lend their boyfriend money. My brother, if you notice this sign in a woman, don't walk the aisle with her so you won't regret it later.
ALSO READ: 14 Foods That Boost Your Sexual Drive, Libido, Gain Sex Stamina and a Strong Erection
13. SHE'S DESPERATE TO KNOW HOW MUCH YOU EARN.
There is nothing wrong with knowing everything about your partner, but if a woman is desperate to know how much you earn monthly, especially on first dates, this is a red flag that implies she only cares about herself so as to know how to cook up stories that touch when the month ends so she can get shares from your income. 
ALSO READ: Does He Love Me? 25 Signs a Man Truly Loves You
14. THEY ENJOY FREEBIES.
Stingy girlfriends are advocates of freebies. They want free rides, free lifts, and free money. They just dislike anything that requires them to give. They like the "no sex before marriage" policy, but they're not ready to make a sacrifice. If you are a lady with this character, you need to understand that a guy will never cherish you if you are always on the receiving end. Most men value a woman who they beg to receive their money.
ALSO READ: Signs You're Dating an Ungrateful Girlfriend and How to Deal With it
15. SHE'S ALWAYS BROKE.
A lady who always claims to be broke when their account is fat can be described as a "stingy woman" because she doesn't want to lose anything. They always pretend to be broke, so you won't bother to ask them anything. Stingy girlfriends are like butterflies that suck the nectar of a flower; you won't see their brake light when things turn sour for you. This type of lady won't contribute anything to marriage.
A friend of mine once opened up to me about what he was experiencing in his marriage because his wife has been nothing but a financial hole. He told me he noticed these signs that his wife might be stingy while they were still dating, but he hoped she would change after they got married. Unfortunately for him, it got worse because his wife wasn't ready to support the family financially despite having a good job with a good salary. I think it is important for everyone in relationships to pay attention to every red flag they notice and address them as early as possible, so they won't end up in a situation like this my friend.
ALSO READ: 17 Signs of a Selfish Boyfriend and How to Deal with Them
In conclusion, a stingy girlfriend can be a frustrating and draining experience for anyone in a relationship. If you recognize any of these signs in your girlfriend, it may be time to have an honest conversation about your expectations and the role that money plays in your relationship. Communication is key in any relationship, and addressing these issues early on can help prevent resentment and frustration from building up over time.
ALSO READ: Marriage Tips: 15 Strategies to Make Your Marriage Strong and Successful