16 Profitable Business You Can Start Anywhere in Nigeria With Little Money or Zero Capital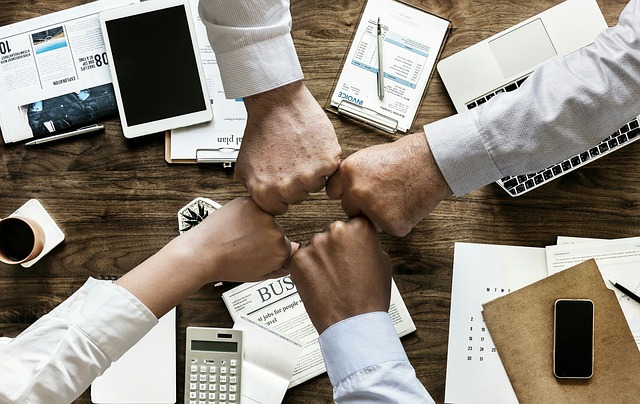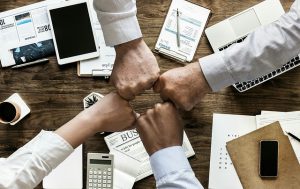 A lot of people have the desire to start a business as a side hustle, but due to financial reasons and other circumstances, they set the desire aside. Some people also wish to start a business, but they really have no idea on the amount of capital to invest or which business exactly to start with.
Starting a business can be an exciting prospect, but it can also be a daunting one, especially if you don't have any money to invest upfront. However, there are several businesses that you can start without any money, and we have compiled a list of 16 such businesses to get you started.
1. CONDEMN IRON/SCRAP METALS.
Condemned iron is one of the profitable businesses to start in Nigeria because it requires zero capital and involves lots of profit. Unfortunately, people don't buy this idea because of how dirty the nature of the work is. Roaming the street looking for rusty iron, steel, and others. Well, business is business as long as it brings food to the table. You can also upgrade yourself later in the future and get a shop where people can bring their condemned iron to you directly.
ALSO READ: 10 Ways to Take Care of Your Parents and Make Them Happy
2. HOUSE CLEANING.
Another business you can start anywhere in Nigeria with zero capital is house cleaning. I'm not talking about being a "house help," but yours can be in a packaged way. You can even design a business card for your business. Some people are too busy to clean their rooms, so offering them this service in exchange for money is okay. By the way, you can also improve in the future by setting up your brand and building a team that offers home cleaning services. 
ALSO READ: 13 Smart Ways to Make Money Online, Earn In Dollars, and Cash Out Quickly
 3. SELL FRUITS.
Fruits are essential things that people demand every day. This means that you will always make sales, no matter the location. You can also target places like churches, mosques, markets, and schools, as these areas will boost your profit. With little money, you can start this business, and as time goes on, you will become a big man in the industry.
ALSO READ: 8 Reasons Why Students Join Cultism and the Consequences
4. BAKING AND SMALL CHOPS.
Do you love baking? If yes, you can learn it at a cheap rate and make them for events. You can also sell yourself on social media. I'm very sure that you will always get patronage, provided you are good at what you do. Small chops and baking is a profitable business you can start with little money, and you will make more profits over time.
ALSO READ: How to Get Followers on Instagram In the Beginning |10 Ways to Grow Your Instagram Followers from Scratch
5. TUTORING.
If you are a graduate, then you can start a tutorial center for secondary school students preparing for WAEC and JAMB. That's if you are good at teaching. You can also liaise with some of your friends who have the same interests as you. Set up a mini tutorial for the students and send out advertisements to parents and schools about your services. This business is very profitable, and it requires little money to start.
ALSO READ: What You Need to Know About Tutorial Class (Advantages and Disadvantages)
6. REPORTER.
Technology is advancing every day; if you are good at report writing, you can actually start this business and make money with zero capital. You can write news for operanews or news agencies. There are some news sites that pay you for every article or news story published on their site. 
ALSO READ: How to Unban Your WhatsApp Number Permanently | WhatsApp Unbanned APK
7. ONLINE SALES.
Another business you can start with little money is online sales. You can sell anything online, so the right question now should be, "What can I sell online?" Think about your interests and start pursuing them. You can sell clothes, foods and any other things online. 
ALSO READ: "I Want to Go to School But Have No Money" Here's What to Do If You Have No Money to Sponsor Your Education
8. FAIRLY USED ITEMS.
Fairly used material business is one of the most lubricative businesses you can start anywhere in Nigeria with little money. During my undergraduate days in school, there was this guy who usually bought fairly used items from graduating students and sold them to freshmen. How about starting this business? You don't even need huge capital to start. For example, if you bought a fairly used fan for 5k and then sold it for 7k, you just made a profit of 2k. This business is profitable in a community dominated by students or close to the market.
9. DELIVERY/DRIVERS.
You can make this a part-time job. If you have a car, why not volunteer to be a delivery man for that company with your car? 
ALSO READ: Lists of the Items to Take to School as a Fresher
10. MOBILE PHONE REPAIRS.
You can learn how to repair mobile phones between 6 months and a year depending on how fast you can learn, and guess what? With a little money, you can start this business anywhere in Nigeria. The cost of mobile phones has skyrocketed, so people would prefer to repair their faulty phones than buy a new one, and this is an opportunity for you to make money.
ALSO READ: THREE(3) THINGS THAT CAN RUIN YOUR LIFE AS A MAN
11. GRAPHIC DESIGN.
Graphic design is a lucrative business to venture into. You can start this business with or without money. You don't even need a laptop to get started; you can actually design with your smartphone. If you have no idea or knowledge about graphic design, you can learn it physically or buy the course online and start practicing. When people see that you are good at what you do, they will not hesitate to patronize you, and before you know it, you are already making money.
ALSO READ: Hostel vs Off-campus: Which one is the best? Advantages and Disadvantages of Living in the School Hostel
12. VIRTUAL ASSISTANT.
If you have good organizational skills and can multitask efficiently, then starting a virtual assistant business can be an excellent option. Many businesses and entrepreneurs require assistance with administrative tasks such as email management, appointment scheduling, and social media management. As a virtual assistant, you can provide these services remotely from the comfort of your own home. You can start by creating a website and marketing yourself on social media platforms such as LinkedIn and Twitter.
ALSO READ: 16 Inspiring Tips to Become a Better Person and Be Happy
13. SOCIAL MEDIA MANAGER.
With the rise of social media, many businesses are seeking social media managers to manage their online presence. If you have a good understanding of social media platforms and can create engaging content, then starting a social media management business can be a good option. 
ALSO READ: 9 Sure Ways to Turn Down Sexual Advances From a Lecturer
14. ONLINE TUTORING.
With the rise of e-learning, online tutoring has become a popular option for students looking for extra help. If you have expertise in a particular subject, you can offer online tutoring services to students worldwide. You can start by creating a profile on tutoring websites such as Chegg and TutorMe or by creating your own website and marketing your services through social media platforms.
ALSO READ: Everything You Need to Know About Easy Buy (Buy Now and Pay Later, Requirements)
15. FREELANCE WRITING.
If you have a way with words and enjoy writing, then starting a freelance writing business can be a lucrative option. Many businesses require content for their websites, blogs, and social media platforms. As a freelance writer, you can provide high-quality content for these businesses and charge a fee for your services. You can start by creating a portfolio of your writing samples and marketing your services on freelance writing platforms such as Upwork and Freelancer.
ALSO READ: How Gambling Ruin the Life of Nigerian students (Case study of bet9ja Sporty bets and the likes)
16. PET SITTING.
If you love animals, then starting a pet sitting business can be an excellent option. Many pet owners require someone to take care of their pets while they are away on vacation or business trips. As a pet sitter, you can offer your services to pet owners in your area and charge a fee for your services. You can start by marketing your services on social media platforms such as Facebook and Instagram and creating a website to showcase your services.
ALSO READ: Is it Normal to Live with Parents? The Benefits and Disadvantages of Living with Your Parents
HOW TO SUCCEED IN THESE BUSINESSES.
Many people have always asked me how profitable these businesses are and how to get started. The answer is that every business is profitable, and the hardest part of getting started is getting started. You need to think big and start small, and as time goes by, that little will multiply and become big.
To succeed in any business, start one in what you know, have knowledge of, or what interests you. Let everyone know about your business. So tell your family and friends, both online and offline, about your business. Make a local advertisement and ask your friends to help you rebroadcast. This will help your business reach a larger audience. You can also reach out to us on WhatsApp to help you advertise your business to a larger audience. 
ALSO READ: 10 Causes of Carryover in Higher Institutions: Why You Must Avoid Carryover at All Costs
In conclusion, starting a business without any money is possible, and these are just a few of the many business ideas you can explore. Remember to research your chosen business idea thoroughly, create a business plan, and market your services effectively to build a successful business.
ALSO READ: 14 Foods That Boost Your Sexual Drive, Libido, Gain Sex Stamina and a Strong Erection