10 Ways to Know She's a Dirty Woman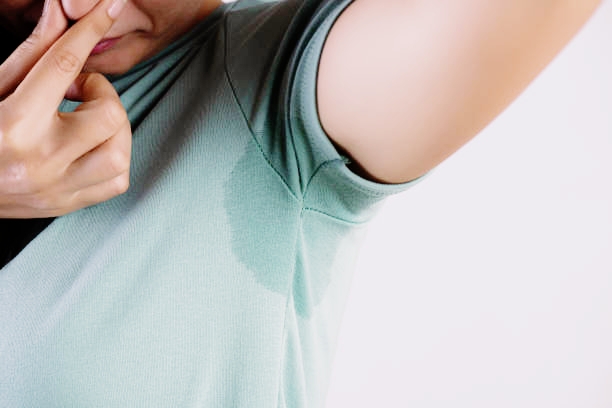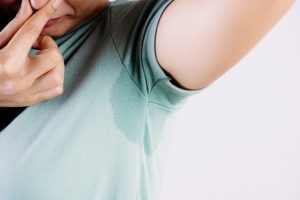 Women always appear neat and attractive when they step out, and you can see the angelic look on their faces. Most of them desperately appear clean while they roll their dirtiness inward.
The fact that a lady puts on expensive clothes, makeup, and sophisticated perfumes doesn't mean she's clean. Perhaps we need to pay attention to things that matter more, and personal hygiene is one of them.
This article tells you how to identify a dirty girl when you spot one her and signs to know if you're really a dirty girl.
1. SHE DOESN'T SHAVE.
If you have a woman whose armpits always look unkempt, this could be a sign that she's dirty. A clean woman understands that shaving her public and private hairs is part of maintaining good hygiene.
ALSO READ: Is it Good to do Blood Covenant in a Relationship? Benefits and Consequences of Blood Covenant
2. TATTERED ROOM.
One way to identify a dirty woman is to visit her unannounced. You will notice how dirty her room looks, to the extent that it accommodates rats and roaches. the unwashed plates and dirty bedspreads and towels. If you visit them with a white cloth, rest assured that your white will turn brown. All they know is to bathe, dress up, and hit the streets. Dirty girls pay less attention to keeping their surroundings clean.
ALSO READ: The 12 TYPES OF RELATIONSHIP (Check out the category you belong)
3. SHE WEARS THE SAME UNDERWEAR FREQUENTLY.
Dirty women are mostly concerned about their physical appearance, so they pay less attention to their personal hygiene. They can wear the same bra and pants for a week without washing them. Unfortunately, women with this character can give you infections that are difficult to treat. Imagine sucking a breast from a bra that hasn't been washed for weeks or pants that haven't been washed for days. You will notice this smell from them when making love to them, and then you will realize they are nothing but a dirty woman.
ALSO READ: How to Fix Boring Sex with Your Spouse in a Relationship
4. SHE WEARS ONE HAIRSTYLE ALL THE TIME.
How long a woman wears her hairstyle might be her interest and personal decision, but wearing a particular hairstyle for too long should be a concern because it will make her smelly and dirty. If she always wears the same hairstyle for too long, this could be a sign of dirtiness in a woman.
ALSO READ: I Have a Boyfriend, But Another Guy Is Disturbing Me for a Date: What Should I Do? Find Answers Here
5. UNTIDY FINGERNAILS.
It's so embarrassing for a classic woman to have untidy fingernails. Dirtiness is one of the things that turns people off. So if your woman doesn't take care of her fingernails, this may be a sign that she's dirty because it doesn't sit well with her personality. A clean woman will take care of her nails as much as other parts of her body.
ALSO READ: What is Valentine's Day all About? The True Meaning of Valentine's Day and How to Celebrate It
6. SHE DOESN'T BRUSH HER TEETH AT NIGHT.
A neat woman is one who brushes her teeth thoroughly in the morning and also at night before going to bed. Yes, medically, it is advisable for a woman to brush her teeth twice daily because it saves her from tooth decay and oral infections before or during pregnancy. By the way, if a woman has a mouth odor, this could be a sign of dirtiness. 
ALSO READ: 9 Ways to Celebrate Valentine's Day for Single People
7. HER KIDS ARE ALWAYS DIRTY.
Another way to know if a woman is dirty is when she's married and yet her kids and husband are always dirty. It is her duty to keep her home clean and also take care of her kids. Perhaps there has to be a difference between a home where a woman lives and one where no woman lives. Thus, if her kids and husband are dirty, this is a sign that the woman is also dirty. "By their fruits you shall know them."
ALSO READ: 15 Advantages and Benefits of Being Single
8. SHE TIES WRAPPERS ALL THE TIME.
Any woman or young lady who ties her wrapper up and down tends to be lazy, and a lazy woman will make a dirty wife. It is shameful to see a young lady or married woman roaming the street with a tied wrapper and sees nothing wrong with it.
ALSO READ: 10 Disadvantages and Negative Effects of Being Single
9. SHE BARELY COOKS.
Some ladies don't even know how to boil water not to talk of cooking a delicious soup, so they eat junk food, and you see them following different men to eateries to buy them jollof rice, chicken, and shawarma. If you tell them you don't like buying food from restaurants, you automatically become their enemy.
ALSO READ: 10 Ways to Break Up from a Relationship Peacefully Without Hurting Your Spouse (Silent Breakup Tips)
10. SHE TALKS ABOUT GETTING A HOUSEMAID WHEN SHE GETS MARRIED.
You are not yet married, and she's already telling you about the need to get a housemaid when you tie the knot. She needs someone to help her wash her pants and bra and do the house chores. Most often, women like this will make a dirty housewife, which might be frustrating for you, the husband.
ALSO READ: How to Get Your Ex Back in 10 Easy Steps
In nutshell, if you fall into any of these aforementioned categories as a woman, it's best you make adjustments as quickly as possible because dirtiness is a big turn off for men and this can ruin your chances of building a healthy relationship. If your girlfriend possesses the characteristics of a dirty woman, you need to communicate with her in a polite manner and address the situation to avoid frustration building up over time.
ALSO READ: What to Say to an Ex Who Hurt You: 7 Powerful Responses to Hurt Them Back