How to Change Someone in a Relationship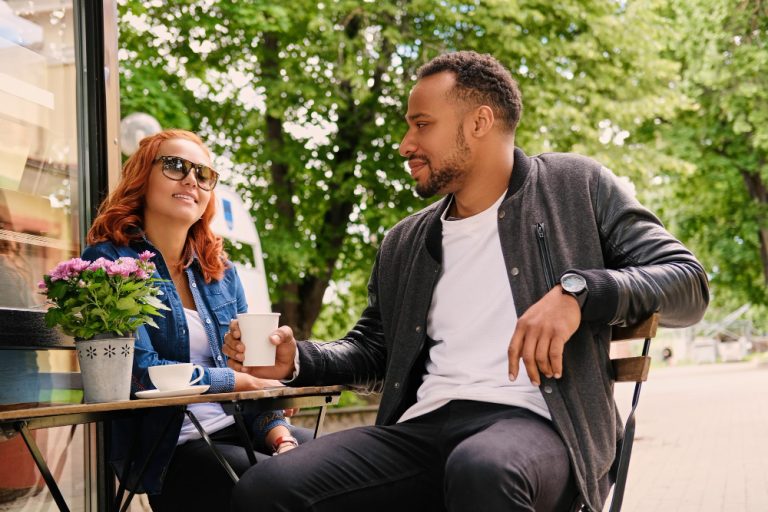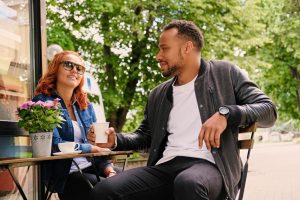 Relationships require lots of effort and energy to survive, and this effort includes some changes from both partners.
It's unusual that a guy or a woman is going into your life and has a few annoying habits that need to be nipped. The good news here is that all these annoying habits can be changed, so the right question now is, "How can I change him/her? Below are some tips to change someone in a relationship:
1. DISCUSS THE CHANGES.
What aspect exactly do you really want your partner to change? Discuss the changes with them and let them know how the changes affect the relationship as a whole. It is important to communicate clearly with your partner about the changes you want in the relationship and listen to their own thoughts and opinions on the matter.
For example, if your boyfriend doesn't know how to dress, you can just communicate with him that you love him and ask him to change his dress sense to look more attractive to you.
If a lack of communication and attention is the change you want in your relationship, discuss it. You can use "I" statements like "I feel nervous about the way you always ignore me for days without calling or texting me; it makes me feel anxious." At the same time, I'm proud of you, and I want to see you happy always."
When you express yourself clearly, your partner will understand your thoughts and how you feel and possibly change their nonchalant behavior.
ALSO READ: How to Show Appreciation to Your Partner in 12 Ways
2. LISTEN TO YOUR PARTNER.
After discussing the changes with your partner, listen to what he or she has to say regarding the changes. They may promise to change or make amends on the issue. It is also important that you listen to what they have to say, as this will let you know if they're ready to change or not.
ALSO READ: Side Chick vs. Main Chick: The Differences and How to Know You're His Side Chick
3. HELP THEM TO CHANGE.
It's not an easy task to change someone in a relationship, and to fasten the process, you need to help them make that happen. For instance, if lack of communication is the issue, you could send him or her airtime and see if they will call you or respond to your texts.
If he's a drug addict and you want him to quit, you can help him by recommending a therapist or asking him to see a counselor for rehabilitation, and make sure you monitor the process.
If his performance in bed is very poor, you can help him do better by buying him herbs to use or getting some medical recommendations for him.
ALSO READ: How to Communicate Effectively with Your Partner
If you don't like the way she dresses and you would like her to dress in another way suitable for you, then buy her that exact dress and see if she won't wear it. But if you keep on telling her to change and keep complaining, it might take forever for the change to happen because she's not used to that dress sense. So for you to change someone, you must be ready to help them achieve the change you want.
ALSO READ: The Power of Forgiveness in a Relationship
4. GIVE IT TIME.
Change doesn't happen overnight, so it's going to take a lot of time to completely change. Don't be surprised if he promised you to quit smoking and you later see him doing the shit again; it takes time to quit an addiction or change someone completely.
ALSO READ: Is it Good to Visit Your Partner Unannounced? What You should Expect
5. LIMIT YOUR COMPLAINT.
I understand you seriously want them to change from bad to good or make amends so fast, but stop complaining or limit your complaints, as too much of this can lead to frustration in the relationship, which isn't good for either of you. Just keep reminding them and telling them where you want the change to happen.
ALSO READ: Do Vaginas Taste Different? and What Makes the Vagina Taste Sweeter? Find out Now
For example, if you have been telling him over and over that you don't like the way he talks to you in a rude manner and he still does that again, just be patient and don't try to complain too much. Just keep reminding him of that aspect sometimes, but not frequently. Target them whenever they're in a good mood and bring the topic up again. I'm hopeful that sooner or later, S/he will change for the better.
ALSO READ: 14 Ways to Be More Romantic in a Relationship
6. DON'T GIVE UP.
If you truly love someone, don't give up on them so soon; instead, keep trying your best and see if they will change for the better. It's just like dating someone who loves clubbing; s/he may promise to change, but you know, sometimes she could still go to the club again. So don't give up on them. Perhaps if the love is mutual and they value the relationship, they will try to adjust to the changes you want.
ALSO READ: 11 Easy Ways to Identify Yahoo Boys in Nigeria (Signs to know He's a Gee-boy)
Can you change someone in a relationship?
Yes, it is possible to change someone in a relationship. People change for those they love. If a man or woman loves you, trust me, they will try their best to adjust to the changes you want. "A woman can't change a man because he loves her; a man changes himself because he loves her."
ALSO READ: The Benefits and Disadvantages of Having a Backup Boyfriend and Girlfriend in a Relationship
Should you try to change someone in a relationship?
Nobody is perfect, and no matter how healthy your relationship is, there may still be some aspects that you want to change, so it's good if you can try to make these changes happen. However, you need to listen to your partner's thoughts on the areas where you want the change to happen and give it a second thought to see if their reasons are valid.
ALSO READ: 13 Signs You're Not Ready for a Serious Relationship Yet
What if he or she refused to change?
You can't change someone who doesn't want to be changed, and that's the sad part too. For instance, if you are dating a serial cheater and you love him so much but he still cheats despite you satisfying him/her sexually, you should know that there is nothing you can do to change them. If your partner is addicted to drugs or sex and you've done all you could to help them change but they still refuse to change, it's better you quit the relationship if you know you can't cope with those habits that they refuse to change.
ALSO READ: 10 Golden Rules to Make Your Relationship Perfect
The mistake a lot of people make is that they think they can change someone when they finally get married, which isn't true. It is difficult to change in marriage, so if you notice any red flags in the relationship, quickly address them with your partner, and if they refuse to change, I think that's enough reason to call it quits.
ALSO READ: How to Behave When You Visit your in-laws for the First Time to impress Them
In conclusion, if you want to change someone in a relationship, try discussing the change with them, help them to change, and give them time to make adjustments to the change you want. Also, remember that you can't change someone who doesn't want to be changed; if they refuse to change for the better despite all your efforts, this may be the right time for you to analyze if such a relationship is best for you.
ALSO READ: 4 Types of People You Must Never Lie to