11 Easy Ways to Identify Yahoo Boys in Nigeria (Signs to know He's a Gee-boy)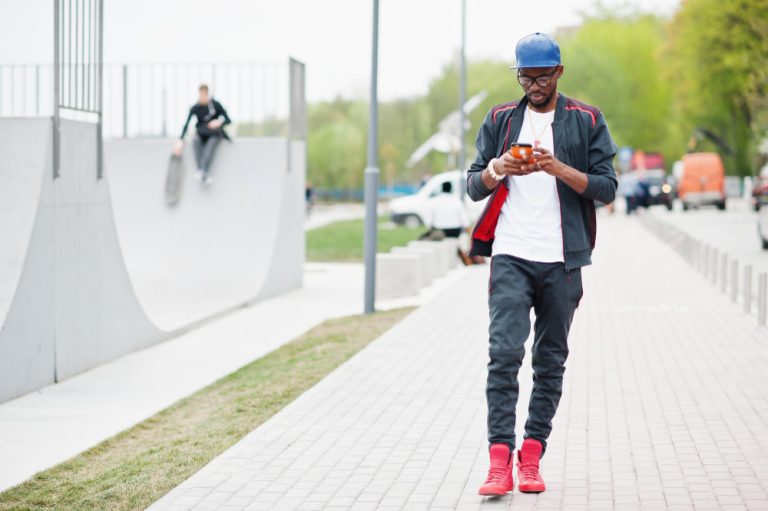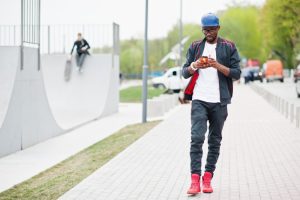 As technology continues to advance every day, so do the techniques and tactics of internet fraudsters, popularly known as "Yahoo boys." Yahoo Boys, in layman's language, can be described as someone who scams people online for a living.
In this article, we will explore some funny and important ways to identify a Yahoo boy in Nigeria.
1. THEY ALWAYS TALK ABOUT BABA.
Yahoo's business is no longer easy like it was years ago, so some of them had to engage in rituals to keep cashing out. If you have a friend who always calls in and out on one baba for clarifications, questions, and advice when that baba is neither his family member nor an associate, you had better run so they won't use you for ritual. 
This might not be completely true, but it happened at EKSU years ago when a student intended to use his roommate for a ritual. If your friend or boyfriend talks too much about one baba, he could be a Yahoo boy. No offense, please.
READ MORE: 10 Ways to Take Care of Your Parents and Make Them Happy
2. HE'S RICH, BUT HIS PARENTS ARE POOR.
Do you observe that your friend is rich or that he lives a lavish life, but his parents are extremely poor? He could be living on banana island while his parents are managing "face me, I slap you room." This may be because his hands aren't clean enough to help his parents; perhaps African parents don't tolerate dirty money. If you have someone like this, you might be chilling with a Yahoo boy.
READ MORE: How to Get Followers on Instagram In the Beginning |10 Ways to Grow Your Instagram Followers from Scratch
3. I'M A HUSTLER.
Of course everybody is a hustler, as we are all striving hard to make it in life, but yahoo boys mostly use hustle to cover their faces. If you ask them what work they do, they will be like, "I'm a hustler." If you have a friend who doesn't have a specific skill or job but says he's a hustler, he might be a HK boy. No offense meant, please.
READ MORE: How to Unban Your WhatsApp Number Permanently | WhatsApp Unbanned APK
4. HE HIDES WHENEVER HE SIGHTS LAW ENFORCEMENT.
How does your friend react when he sees law enforcement officers? Does he hibernate somewhere anytime he hears EFCC? If yes, then you might be chilling with a Yahoo boy. Only criminals run when nobody chases them.
READ MORE: "I Want to Go to School But Have No Money" Here's What to Do If You Have No Money to Sponsor Your Education
5. HE HAS NO SOURCE OF INCOME, BUT HE'S SUPER RICH.
It is important to note that there are several ways people can make huge amounts of money online and cash out in naira and dollars legitimately. However, for you to make money online, you must offer a skill or service, but if that guy you know very well doesn't seem to have any digital skills but rants about cashing out online frequently, he could be a Yahoo boy.
READ MORE: THREE(3) THINGS THAT CAN RUIN YOUR LIFE AS A MAN
6. THEY SHOW OFF ON SOCIAL MEDIA.
G boys don't know how to stay low-key; whenever they cash out, they must show off both in life and on social media. Hardly will you see a hardworking guy posting different cars online and shots of himself brushing teeth with Hennessy or pouring expensive drinks at a club. 
Check your boyfriend's social media handles; if you see this absurd show of wealth and opulence, then I'm afraid you might be dating a Yahoo boy. Some celebrities like to show off, but is your friend a celebrity too, or a Yahoo boy?
READ MORE: 16 Inspiring Tips to Become a Better Person and Be Happy
7. THEY ANSWER WEIRD NAMES.
Yahoo boys don't like to answer to their real names, so they bear different names among themselves. If your friend answers "Pablo, Escobar, Young Richie, hush, Jago," Young money, lavish," etc., he's clearly a G-boy.
READ MORE: 9 Sure Ways to Turn Down Sexual Advances From a Lecturer
8. CONSTANT LIES.
Yahoo boys lie a lot, especially when it comes to their wealth. Ask them what work they do, they will lie. That was how one lied to my friend, saying he was a computer operator and businessman. Okay, which business and which computer do you operate? Why do they have to lie? They lie to make people believe that they're hardworking. So if your guy lies too much to cover his source of wealth, he could be a Yahoo boy.
READ MORE: Everything You Need to Know About Easy Buy (Buy Now and Pay Later, Requirements)
9. THEY LIVE THEIR LIFE LIKE "I DON'T CARE."
Everything about Yahoo boys is fast, and they love this watchword: "I'd rather die than go broke." This may be the reason why most of them don't quit even after making it big. They get fast money, fast food, fast cars, and fast houses, and they sleep with different women. They don't care about reputation or emotional damage.  Their favorite quotes are:
"I'd rather get rich or die trying,
" "I must be rich and make momma proud," 
"I will lift my family out of poverty," and 
"Never broke again."
If you hear these quotes from your friends and observe that they live their lives the fast way, this is a red signal for you to run so they won't use your destiny for Yahoo rituals.
READ MORE: The Importance of Loyalty in Relationship and How to Build Loyalty in a Relationship
10. THEY ALWAYS TALK ABOUT EXCHANGE RATES.
Another way to identify a Yahoo boy is how they constantly talk about exchange rates like wire transfers, moneygram, and Western Union. They may also have an aboki number that they call to learn about the current exchange rate on the black market. This might not be completely true, though.
READ MORE: 13 Signs That Indicate It's Time to End Your Relationship | Signs You Need a Break in a Relationship
11.  WHAT TYPE OF FRIENDS DO THEY KEEP?
People do say, "Show me your friends, and I will tell you who you are." That's the right way to identify a Yahoo boy. If your friend's friends are those who live a wasteful lifestyle with questionable sources of wealth, then he could be a confirmed gee-boy too. Yahoo boys often have a couple of friends they roll out with, and as soon as you feel displaced in the friend cycle, you're probably dining with gee boys.
READ MORE: How Gambling Ruin the Life of Nigerian students (Case study of bet9ja Sporty bets and the likes)
It is important to note that not everyone using expensive phones and clothes is into Yahoo; not all youths riding cars are Yahoo boys; asking about the current exchange rate doesn't always mean the person is doing Yahoo because some people also render services online and receive money internationally. Also, some people who are rich but whose parents are poor might not be yahoo boys, as some might decide to turn against their parents as punishment.
However, these aforementioned signs in this article are important ways to identify Yahoo boys in Nigeria. Perhaps if you're suspicious that your guy or friend is into Yahoo, I believe these signs can help you evaluate if he or she is one of them. Best of luck.
READ MORE: YAHOO YAHOO, YAHOO PLUS and RITUALIST: THE HIDDEN DIFFERENCES, CAUSES YOU SHOULD KNOW