The Power of Forgiveness in a Relationship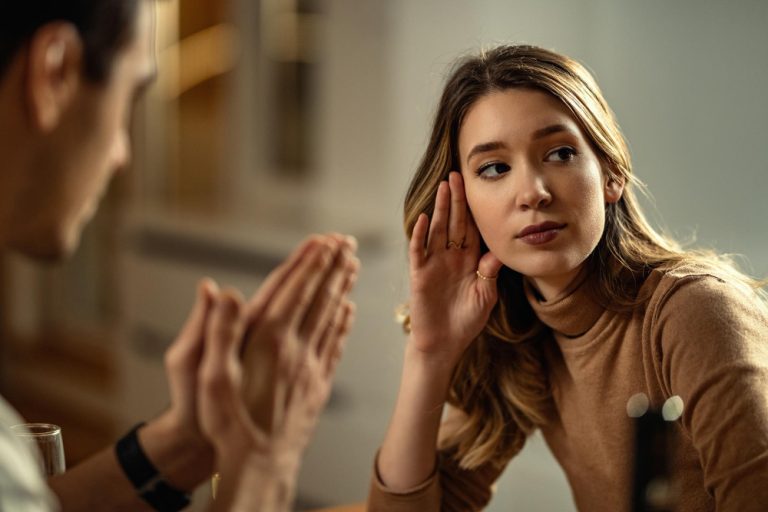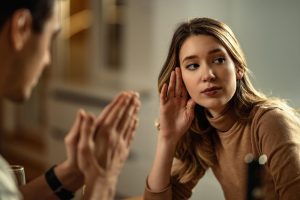 Forgiveness means to pardon; to waive any negative feeling or desire for punishment, retribution, or compensation. Forgiveness in a relationship means changing your negative feelings, thoughts, and actions toward your partner.
Forgiveness is very important for every relationship because nobody is perfect. Sometimes people make mistakes, and after realizing their mistakes, they seek your forgiveness, so you should pardon them and let the wrong actions slide.
When you embrace the spirit of forgiveness, this will strengthen your relationship with your partner and also make you understand each other better.
ALSO READ: Is Dating Your Best Friend a Good Idea? The Benefits and What to Expect
For instance, if you and your partner had misunderstandings that resulted in the use of vulgar words that really hurt you so badly, those words could be said out of anger, and when they reach out to you, you should forgive them.
ALSO READ: How to Manage Relationship and Studies Together in 10 Easy Steps
Forgiving your partner doesn't mean you're a fool or that you accept their hurtful behavior; it's a symbol of love and proves that you value the relationship. So instead of holding grudges against them by ignoring their calls and texts, why not just forgive him or her for the sake of the relationship? Forgiveness is the best and most common way to overcome conflicts, disagreements, and annoyances in any relationship.
Forgiving your partner even when the offender isn't entitled to forgiveness is beneficial for the relationship, and it will get you through tough times together as partners. 
ALSO READ: Signs of Pride and Arrogance, and Where it will Lead You to
Besides, couples who embrace the spirit of forgiveness always have the most beautiful relationships and the happiest marriages because they will always find a reason to come back together and resolve their issues. But how will you be able to manage the conflicts in your relationship when you find it difficult to forgive? 
ALSO READ: 8 Healthy Ways to Lose Weight Fast
"He ignored my calls, and I'm going to ignore his calls too." These are simple things that ruin relationships. While it may be difficult to forget how they hurt you, it's important to know that forgiveness takes time. Forgiveness is a gradual process by which you remove a poison that can weaken both of you. 
ALSO READ: 12 Ways People Commit Abortion but Will Never Admit
HOW TO FORGIVE YOUR PARTNER:
1. BE OPEN.
Let them know how hurtful what they did to you is. And what went wrong in the relationship? What brought about the sudden negative feelings you have towards your partner? Be open and communicate your feelings. I believe this will make them realize their mistakes and apologize. Forgiving your partner will make you feel satisfied and relieved.
ALSO READ: 15 Signs You're Dating an Ex-Prostitute (Retired Ashawo or Hookup Girl)
2. DECIDE.
Forgiveness is not just in words but in actions. Make a conscious decision to forgive. That is, decide within yourself to forgive your partner. Also, don't judge them by their mistakes if you really want to forgive them. Using their past mistakes as a weapon in an argument. Don't bring up past mistakes in an argument, even if you can't forget them; just try and let it slide.
ALSO READ: 7 Types of Haters and Village People, and How to Avoid Them
3. REFRAIN FROM TAKING REVENGE. 
Another important way to forgive your partner is to refrain from seeking revenge. Trying to get revenge on your partner will only cause you more pain and make things worse. Now that you have decided to forgive your partner, forget about taking revenge. 
For example, if your partner cheats on you and they realize and admit their mistakes, you can forgive them, although the process isn't easy, but taking revenge by doing the same thing will cause you more pain. Even if you pour hot water on their face, that won't make you satisfied. 
However, it's also necessary that you remember that forgiveness doesn't mean you condone the hurtful behavior of your partner.
ALSO READ: 7 Signs She Slept with Someone Else and How to Know She's Hiding Something from You
4. BE PATIENT.
Forgiveness takes time, and it's a gradual process, so don't be in a hurry. Just give yourself time, and you will see yourself forgiving your partner.
ALSO READ: 6 Advantages of Sex Before Marriage and Why It's Good to Have Sex Before Marriage
How can I make my partner forgive me? 
If you think you have done something terrible that really hurts your partner and you want them to forgive you, you should try these tips:
1. BE REMORSEFUL.
Show your partner that you feel remorse for hurting them and the pain you may have caused him or her.
ALSO READ: Should I Tell a Guy I Like That I Love Him? Find Answers Now
2. APOLOGIZE.
Make a heartfelt verbal apology to your partner and assure them that you won't repeat such hurtful behavior again. Explain to them that you regret hurting them while assuring that such mistakes won't repeat themselves again.
ALSO READ: 5 Things You Must Do Before Proposing Marriage to a Woman
3. BE PATIENT.
Forgiveness is a gradual process, so you should be patient with your partner and give them some time to forgive you completely from their hearts.
If your partner has done something that really hurts you and they have asked for your forgiveness, please find a place in your heart to forgive them, and if you were the one who betrayed your partner, make a heartfelt apology to them.
ALSO READ: How to Show Appreciation to Your Partner in 12 Ways
In conclusion, forgiveness is very important for making a relationship work, as that is the only way to resolve conflicts, disagreements, and annoyances in the relationship. Forgiving your partner is beneficial for your physical, emotional, and mental health.
ALSO READ: Side Chick vs. Main Chick: The Differences and How to Know You're His Side Chick