12 Gifts You can Present to Your Boyfriend to Make Him Feel Special and Happy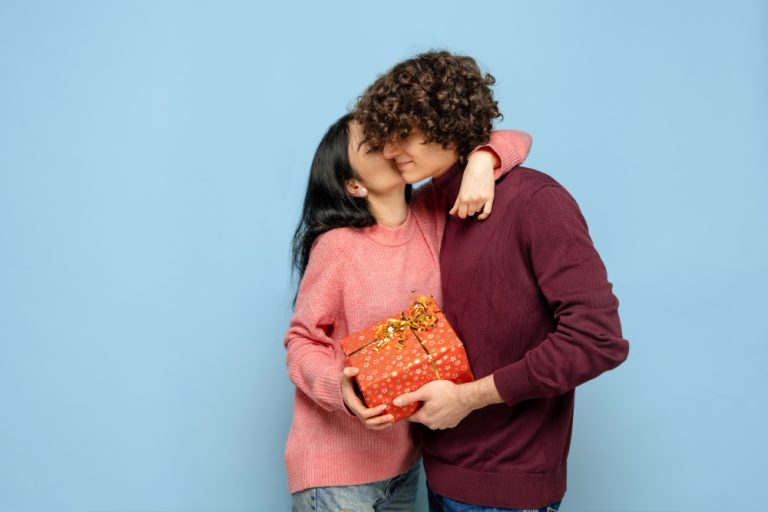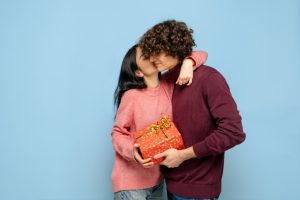 Being in a relationship is a joy that only those in it will truly understand. Showing appreciation to your boyfriend is important, as it makes them feel loved and special, especially on special occasions like birthdays, anniversaries, or other events.
Presenting a gift will show how valuable you are to him and his life. It is not about buying the most expensive gift but rather something that holds emotional value and has practical use. Below are some of the gifts you can present to your boyfriend.
1. SHOES.
A pair of shoes will go a long way, and he will always remember you when he wears them to any of his occasions. The cost of a gift doesn't matter; what matters is its importance and purpose. Whenever you visit him, check his shoe size and get him one.
ALSO READ: 10 Golden Rules to Make Your Relationship Perfect
2. INNER WEAR
This is the common gift most women present to their boyfriends. You can also buy him pairs of boxers and singlets. This could be on his birthday or as a surprise package. I'm very sure he will appreciate it, and your love will ring in his heart whenever he wears them.
ALSO READ: How to Behave When You Visit your in-laws for the First Time to impress Them
3. RECHARGEABLE CLIPPER
Another valuable gift you can present to your man to make him feel special are clippers, especially the rechargeable ones. I'm sure he will make use of it for shaving or when he's getting a new haircut. This kind of gift will preserve you in his memory when he makes use of it.
ALSO READ: How to Manage Religion Differences in Relationship
4. WRISTWATCH.
Watches are important and are one of the first things that people will notice about your appearance. Most watches are expensive, but it also depends on the model and brand, and there are still affordable ones that you can get for your boyfriend in the market. He will surely appreciate it.
ALSO READ: How to Change Someone in a Relationship
5. BELT.
You can get your boyfriend two leather belts: a brown belt and a black belt, depending on your budget or what you can afford. A good leather belt will look good on him, and they're not that expensive.
ALSO READ: 4 Things You Should Never Criticize Someone About
6. PERFUME AND BODY SPRAY
Fragrance plays an important role as it makes one feel happy and special and also announces your presence. If you want your man to smell nice and attractive, buy him a good perfume.
ALSO READ: What Does "I Love You" Mean Exactly? Here are 10 THINGS LOVE IS NOT
7. SPEAKERS.
Most men love playing loud music while alone or with their friends. You could buy a JBL speaker or Bluetooth speaker to play his favorite songs. Almost all men love this. By the way, who doesn't?
ALSO READ: Is it True that Men are Polygamous by Nature? Find Answers Now
8. A PORTRAIT
Hire an artist to make a nice portrait of him and present this to him as a gift, either on his birthday or as a surprise package. There are many artists on social media that offer this service, and it is very affordable.
ALSO READ: What Should I Do If My Girlfriend is Pregnant? Here are 9 Important Things You Must do
9. A SHIRT
If you desire to make him feel special, you can also get him a T-shirt in his favorite color. He will always think about you when he puts them on; perhaps this will also go a long way in showing how valuable he is to your life.
ALSO READ: How do I Tell my Parents that I'm pregnant or Have Impregnated Someone?
10. DINNER NIGHT
You want to make him happy, right? A special dinner with your boyfriend will perform the magic. Just call him and ask him if he's free, go for dinner, and pay for the bills. That is, if you can afford it. Besides, there are affordable eateries and restaurants out there. Buy your best food and drinks. One thing I'm sure you will get in return is great appreciation because he's probably not used to this kind of environment and treatment before, and this will make him feel special.
ALSO READ: What are The Problems Associated with Having a Second Wife or Second Marriage?
11. SURPRISE PARTY
If your boyfriend is an extrovert, then you can organize a surprise party for him without him knowing that there will be a party. Doing this will wow him, and he will appreciate you for your care and love. When organizing this party, make sure you tell those who will not leak your plans to your boyfriend that there will be a surprise party for him on his birthday.
ALSO READ: Is it Advisable to be a Second Wife? The Benefits and Disadvantages
12. SUIT, TIE, AND SOCKS
If your boyfriend works in corporate offices, then getting him a tie, suit, and socks is a great gift to make him feel special. He will wear them when going to work, and he will appreciate your love and care.
ALSO READ: Signs You Are Pregnant: How to Recognize the Early Signs of Pregnancy
In summary, getting any of these aforementioned gifts will make your boyfriend feel special and happy, and I'm sure he will appreciate it no matter how little or expensive the gifts may be. However, when buying a gift for someone you love, make sure it is something that you can afford, so don't do more than yourself. Celebrate him with the little you have, and he will value you for life.
ALSO READ: 6 Factors to Consider Before Taking a Second Wife