What Should I Do If My Girlfriend is Pregnant? Here are 9 Important Things You Must do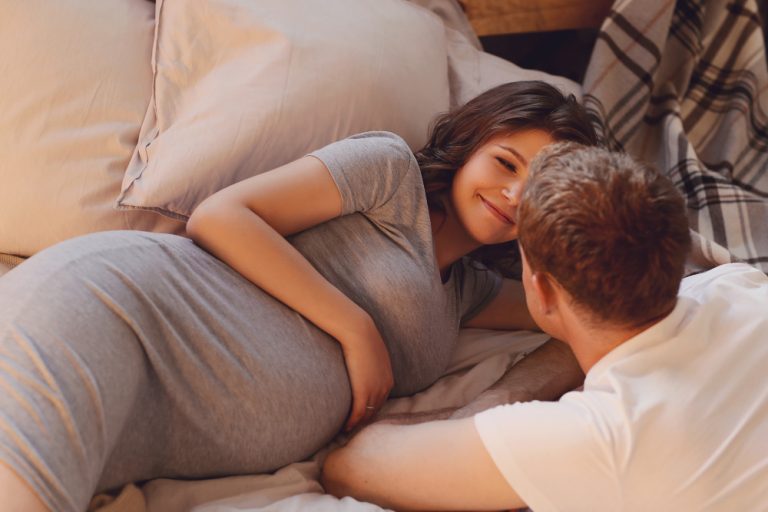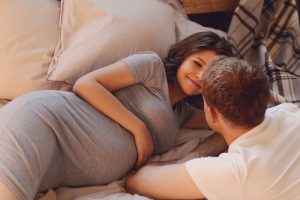 Unwanted pregnancy is one of the consequences of premarital sex, even though people will admit it was a mistake. A lot of guys have been in this situation before, and this experience can be frustrating if you don't know how to handle it well.
If your girlfriend is pregnant and you are confused about what to do about it, here are nine(9) important things you must do if you ever find yourself in this situation.
1. CALM DOWN.
If your girlfriend says she's pregnant, don't react aggressively or in an unusual manner; instead, relax and stay calm. Do not panic, lament, or blame her; you don't need that at this moment. Just relax and take a deep breath.
ALSO READ: The 12 TYPES OF RELATIONSHIP (Check out the category you belong)
2. SEE A DOCTOR ASAP.
You need to see a doctor as soon as possible with your girlfriend. This is to confirm whether the pregnancy is real or a prank. Some ladies like to prank their boyfriends with pregnancy to test the authenticity of their love. Also, some of them fake pregnancy to get money from their boyfriend, and to be sure about the pregnancy, you need to take her to the hospital and run a test to confirm if it's true. Even if she has already done the test and given you the report, don't believe her until you confirm the results yourself.
3. LISTEN TO HER.
After confirming the result to be true, you should listen to her and hear from her side if she wants to keep the baby or abort it. No matter the situation, do not encourage her to abort the pregnancy because if any complications occur thereafter, you may be the one to bear the consequences.
ALSO READ: Is it Good to do Blood Covenant in a Relationship? Benefits and Consequences of Blood Covenant
4. TALK TO YOUR PARENTS.
Right now, you may think telling your parents isn't necessary or that your parents will kill you or disown you. Of course they will feel disappointed, especially if you are still a student, but they can't abandon you at this critical moment. Tell your parents and let them know what is going on. Remember, you will be a father in the next nine months, and you have more responsibilities to take on.
Whether you are the one who is pregnant or you impregnated someone, both of you must tell your parents. The least your parents can do is beat you, insult you, or embarrass you in public. Trust me, they can't disown you 100% because you are still their son/daughter. If you are confused on how to tell your parents you are pregnant, Read this article on how to tell your parents If you accidentally impregnated someone.
ALSO READ: 13 Signs That Indicate It's Time to End Your Relationship | Signs You Need a Break in a Relationship
5. MAKE A PLAN.
Work with your girlfriend to make the best plan for you, her, and the baby. There are three plans: parenting, abortion, or adoption.
(A.)  Adoption.
If you think neither you nor your parents are financially stable, then you may consider the adoption plan, i.e., giving the child up for adoption after birth.
(B.) Abortion.
Another plan available is abortion. Millions of people abort their pregnancies every year, so if you believe the best decision for both of you is to get rid of the baby, then you can go ahead, but this must be done willingly. Never force her to abort the child; remember, abortion is illegal in some countries like Nigeria.
ALSO READ: The Importance of Loyalty in Relationship and How to Build Loyalty in a Relationship
(C.) Parenting.
This is the best plan if you can't give the child up for adoption or abort it either, so your plan now is to start thinking about how you will take care of the baby and your girlfriend. Discuss with her what kind of parents you both want to be and plan for it.
ALSO READ: Does Pregnancy Guarantee marriage?
6. MEET HER PARENTS.
After informing your parents, you may have to see her parents as well as courtesy demands. People are different, and how they handle situations differs, so your girlfriend's parents may ask you some questions or embarrass you, but you need to be calm and apologize to them. Let them know that you regret your actions and assure them that you will try your best and take responsibility.
ALSO READ: 11 Signs Your Ex Still Loves You and Wants You Back
"I'm sorry, sir, for I understand that my actions may have caused embarrassment to your family sir/ma, and I understand how you feel disappointed in us, but I want to assure you, sir/ma, that I will try all my possible best to take responsibility as the father of your daughter's child."
When you assure her parents, that will make them feel relieved, and they may welcome you to their home and even support both of you.
ALSO READ: Why You Should Never Share Your Nudes in Relationship
7. PREPARE FOR FINANCIAL RESPONSIBILITIES.
This also depends on the kinds of parents you have; some parents are supportive while others don't even care, so it is possible that your parents will assist you with the financial responsibilities that come with having a child. 
It is very important that you set a financial goal for yourself so you won't be handicapped by money when the baby arrives. You need money for the baby's upkeep. Start saving now; if you don't have a job, get one. Right now, you need to double your hustle. Trust me, this process is very challenging, but you will surely get through it.
ALSO READ: 9 Sure Ways to Turn Down Sexual Advances From a Lecturer
8. BE THERE FOR HER.
Whether you want the baby or not, please make sure you are there for her. Show her empathy and that you really care. Talk to her, and always ask how she feels. Assist her with groceries and talk to her belly; let the baby get used to your voice. 
When a woman is pregnant, she feels tired, unattractive, sluggish, and sometimes weak, which is why it's very necessary for you to be by her side at this time when she needs you the most.
ALSO READ: What is a Toxic and Abusive Relationship? 12 Signs of a Toxic Relationship
9. ENCOURAGE HER TO TALK TO SOMEONE.
This advice also applies to you, encouraging her to talk to someone she can trust. It could be her friends, family, siblings, or counselors who know about her feelings and concerns, as their advice can be useful too.
ALSO READ: 16 Inspiring Tips to Become a Better Person and Be Happy
Things you must never do
If your girlfriend is pregnant and you confirm it to be true, never do any of these things:
1. Never deny the pregnancy.
There are some guys who do this, which is very bad. She opens her legs for you because she loves you, and now that she's pregnant, you shouldn't deny the pregnancy if you had unprotected sex with her. Right now, she may be confused, sad, and even depressed, but what you should do is hug her, calm her, and tell her everything will be okay. You don't need to deny the pregnancy, as doing so will make you an irresponsible man and also be a sign of immaturity.
ALSO READ: THREE(3) THINGS THAT CAN RUIN YOUR LIFE AS A MAN
2. Don't run away.
There are some men who do this too, only to regret it later in life, but by then it will be too late, and you may find it difficult to bond with your own child. Running away will only make things worse for you, and if you think you want to run away because you are scared, let me remind you that the best way you can defeat your fear is to face it. Your girlfriend and child need you at this very moment; get close to them even if you are broke, try to make yourself available, and help in any way you can.
ALSO READ: 11 Signs Your Partner is Cheating on You
3. Never abandon your responsibility.
A useless father is a man who abandons his responsibilities. The pregnancy is yours, and you are responsible for it. Make sure you don't abandon your responsibility, try your best to do your part as a father, and support your girlfriend. This is the only way you can prove that you are indeed a man. Never leave her with her fate at this delicate moment because doing so will subject her to mockery and shame from her friends and relatives.
ALSO READ: 10 TIPS FOR A SHY GUY: How to Toast a Girl and Win Her Heart
In conclusion, it's important to remember that the decision of what to do next is ultimately up to your girlfriend, and whatever decision she chooses, it's important to support her and be a loving partner to her. It may be helpful to seek counseling or therapy, together or individually, to support you both during this time and help navigate the emotional and decision-making processes. 
ALSO READ: 13 Ways to Revive a Dying Relationship