How do I Tell my Parents that I'm pregnant or Have Impregnated Someone?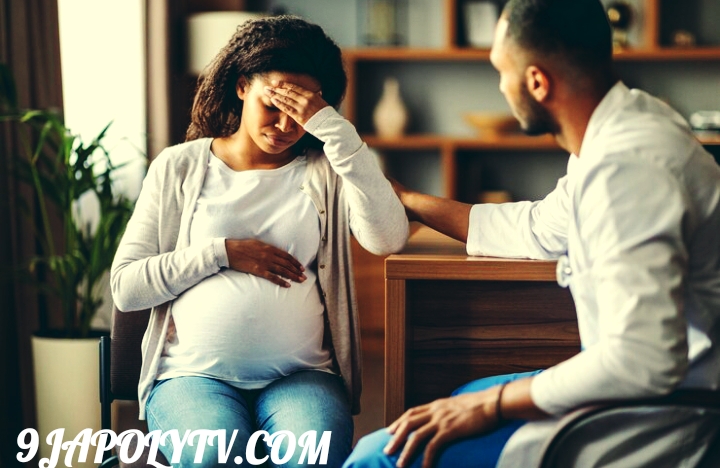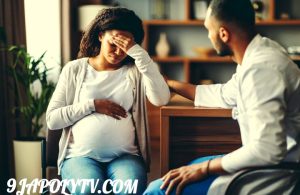 Discovering that you're pregnant can be a life-altering moment filled with a range of emotions. One of the most challenging aspects of this situation is breaking the news to your parents. Sharing such news can be daunting and overwhelming, but it's important to remember that your parents are there to support you.
This article aims to guide you through this difficult conversation, offering advice and suggestions on how to tell your parents that you're pregnant.
1. GATHER YOUR THOUGHTS AND EMOTIONS.
Before approaching your parents, take some time to process your own feelings and emotions about the situation. This will help you present your thoughts more clearly when the time comes to have the conversation. Understanding your own emotions will also allow you to address any concerns your parents may have more effectively.
ALSO READ: Is it Good to Visit Your Partner Unannounced? What You should Expect
2. PREPARE WHAT TO SAY.
It is also important to prepare what you have to say when breaking the news to them. Practice how you will share your feelings with them, and don't jump to the worst conclusion that "my parents will kill me if I tell them that I'm pregnant." They're your parents, and they will still love you after all.
ALSO READ: Do Vaginas Taste Different? and What Makes the Vagina Taste Sweeter? Find out Now
3. POST ON YOUR WHATSAPP STATUS.
WhatsApp has a feature where only selected people can see your posts. If your parents are viewing your status. You can post that you are pregnant and see their reactions. From there, you can start to tell them that you are serious about it. You could use your status to talk to them so they can be aware. You could post something like "I'm pregnant, and I'm scared."
ALSO READ: 14 Ways to Be More Romantic in a Relationship
4. TELL THEM DIRECTLY.
It's also advisable to tell your parents face-to-face that you are pregnant or that you impregnated someone. You need to go along with any trusted person in the family whom your father respected the most so they can inform your parents on your behalf if you don't have the courage to tell them yourself. This approach is the best if you are shy.
ALSO READ: 11 Easy Ways to Identify Yahoo Boys in Nigeria (Signs to know He's a Gee-boy)
5. SHOW THEM THE PREGNANCY RESULT.
You could drop the pregnancy result on the table, in their sitting room, or on their bed for them to see if you don't have the courage to tell them in person. You could also leave a note saying that you are pregnant and are sorry about it. When they see it, they will understand that you are scared. They may be harsh on you at first, but later on, they will accept you and the baby because their job as your parents is to keep you safe, thriving, and healthy from your birth to adulthood.
ALSO READ: The Benefits and Disadvantages of Having a Backup Boyfriend and Girlfriend in a Relationship
6. PICK THE RIGHT TIME FOR THE CONVERSATION.
You need to choose the right time to talk about this with your parents. Make sure it is their happy moment and not when they're tired or stressed out. Pick a time that your parents can give you their full attention; it could be in the morning or late at night. 
You may walk to their room, prostrate, and kneel down. Tell them you have something difficult to say or that you have offended them; they will be anxious to know, and don't delay the conversation; break it. If you want anyone else to be there with you, pick a time that is convenient for that person too.
ALSO READ: 13 Signs You're Not Ready for a Serious Relationship Yet
7. BREAK THE NEWS.
This is the hardest part. Relax and tell them how you are feeling about the pregnancy and let them know this pregnancy has been tough for you too. You could say, "Daddy, mummy, I'm sorry I'm pregnant," tell them you are sorry for disappointing them, then start crying so they can know you didn't mean to embarrass them with the pregnancy.
ALSO READ: 10 Golden Rules to Make Your Relationship Perfect
8. LISTEN TO THEM.
Now that you have told them about the pregnancy. They will react. Just be patient and listen to the advice they will give you afterward. They will ask you some questions. Respond to the questions honestly and calmly.
ALSO READ: How to Behave When You Visit your in-laws for the First Time to impress Them
9. OFFER REASSURANCE AND ADDRESS CONCERNS.
Your parents will likely have numerous concerns regarding your future, education, and overall well-being. Assure them that you have thought about your options and responsibilities and are committed to making informed decisions. Share any plans you have made, such as continuing your education or seeking employment, to demonstrate your determination to create a stable environment for both you and your child.
ALSO READ: How to Manage Religion Differences in Relationship
10. GIVE TIME AND SPACE TO REACT.
Telling your parents that you are pregnant will come as a surprise to them, and they may react harshly and aggressively. Whatever way they react, this is normal, and you need to give them time and space. With time, they will adjust, forgive, and accept you.
By now, you should feel relieved that the news is out. After some time, discuss the next step with your parents and ask them how they feel about the situation. It is possible that your parents will embrace you after the matter has cooled down, and you both need time to cool off your emotions.
ALSO READ: The Power of Forgiveness in a Relationship
My girlfriend is pregnant, and I don't have money.
This is your responsibility, and there is nothing you can do to change it because the deed has been done. If you don't have money and your girlfriend agrees to get rid of the baby, fine, but if she decides to keep it, then the best advice is for you to start making plans on how to handle the responsibilities that come with a child. You may also need to solicit support from your family and friends.
ALSO READ; 12 Ways People Commit Abortion but Will Never Admit
What if I'm a student?
If you are a student and you get pregnant, you have to be strong, but you will surely get through. Your boyfriend must be ready to be by your side to assist you financially and emotionally, as must your friends too. Pregnancy and education are not easy tasks, but I've seen many students graduate from university, polytechnic, and college despite getting pregnant in school. It all depends on how you plan your life and how supportive your parents, family, and friends are.
If you have nobody to support you, the pregnancy could put a stop to your academic journey, as your parents may channel the money for your school fees and upkeep on the baby or neglect you. If you think you can't cope with pregnancy and studies, you can write to your HOD at your school, requesting a deferment or an extra year, and explain to them your condition.
ALSO READ: How to Communicate Effectively with Your Partner
The school management may approve a year leave for you so you can come back and continue your studies the following year. Besides, you can further your education at any age and at any time. What should be your concern now is the safety of you and your baby and that's if you've decided to keep the pregnancy.
Whether you are the one who is pregnant or have impregnated someone, it is important that you sit down and discuss with your partner how you can work together to work out the problem.
ALSO READ: How to Change Someone in a Relationship
What should I do if I get pregnant and don't want it?
If you don't want it, you should have used protection in the first place. Anyway, as explained earlier, if you are pregnant and don't want it, there are two options for you: abortion or adoption. If you know for sure that you are not financially and emotionally stable to be a parent yet, then you may consider aborting the baby or giving it up for adoption.
No matter the circumstances, if you think abortion is the best option, I want you to know that you are not alone in your decision. Find a local clinic and a competent doctor to get it done, but you may still need parental involvement to get an abortion. However, it is important to know that abortion comes with serious health complications if done by a quack doctor. So you have to sit down and meditate if this option is truly the best for you.
ALSO READ: Does Pregnancy Guarantee marriage?
If you are happy about the pregnancy and want to keep it, focus on that regardless of how your parents feel or what people say. Remember, this could be the toughest and most challenging thing that ever happens to you, but you and your family will surely grow stronger by working out the problem together.
ALSO READ: What Does "I Love You" Mean Exactly? Here are 10 THINGS LOVE IS NOT
In conclusion, remember that your parents love you and want what's best for you, even if their initial reactions may be emotional or surprising. Approach the conversation with honesty, empathy, and preparedness, while also being open to their concerns and suggestions. With time, understanding, and mutual support, you and your parents can work together to navigate this new chapter in your lives.
ALSO READ: Is it True that Men are Polygamous by Nature? Find Answers Now