4 Things You Should Never Criticize Someone About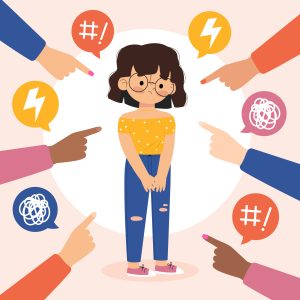 Critics are people who always find fault in what other people do. No matter how good you are, a critic will always find some faults in you.
While this behavior may be a normal way of life for some, it is also important that you know that there are four things you should never criticize people about. What are these things? They're listed below:
1.  RELIGION. 
There are over 200 hundred, if not more than that, religions all over the world with different beliefs and traditions. You will always come across some people whose religion and beliefs contradict yours, and while you may not agree with their beliefs, you shouldn't criticize them for choosing their own path.
Every religion may have its own loopholes and weaknesses; it is important you respect their practice and avoid badmouthing them, as doing so may cause harm to you, the criticizer. Remember, it's their life, so practice your religion and let other people practice theirs in peace.
 ALSO READ: How to Gain Weight: 16 Healthy Foods to Gain Weight Quickly
2. CULTURE.
Every culture has its own uniqueness and way of life, and how they do things over there may be totally different from yours. This is because we came from different backgrounds and were not brought up the same way. If their culture demands they don't eat dogs in their land, when you arrive, respect their culture and abide by the rules of the land.
ALSO READ: Signs of Pride and Arrogance, and Where it will Lead You to
Don't criticize them for not eating dogs because that's your favorite meal where you came from. Perhaps you need to know that one man's food is another man's poison, so don't criticize people's cultures because that's their way of life. You may not see the beauty in the culture, as only those who practice it can see that.
ALSO READ: 12 Ways People Commit Abortion but Will Never Admit
3. THEIR OPINION.
I've come to realize that no matter how correct and accurate your opinions and thoughts may seem, don't always expect people to agree with you. Trying to win every argument will make you immature.  Respect people's opinions and don't criticize them for expressing themselves.
Instead, you could state your own ideas and perspectives, and they may be convinced otherwise, but trying to attack everyone whose opinions differ from yours will make you look desperate, which isn't good for you.
ALSO READ: 7 Types of Haters and Village People, and How to Avoid Them
4. CORRECTIONS. 
You don't correct people by criticizing them every time; sometimes you just have to encourage them to do better, as that is the best way to avoid conflicts and frenemies.
For example, instead of saying, "See how you dress like a mad woman; you are not different from ruins girls," you could say, "Nice clothes; could you please change those clothes? I don't like seeing you in them." By being polite, they will understand that you don't like their way of life, but if you try to correct someone with insults, don't expect them to change or agree to your terms.
ALSO READ: 11 Easy Ways to Identify Yahoo Boys in Nigeria (Signs to know He's a Gee-boy)
Is it good to criticize people?
Of course, criticizing someone can help them become a better person and possibly change for the better, but it should be done in a polite way so such people won't feel horrible about themselves. Remember, your criticism of them could cause them depression, which isn't good for their mental health.
ALSO READ: How to Behave When You Visit your in-laws for the First Time to impress Them
In conclusion, while criticism can help us realize some version of ourselves to improve on, when criticizing others, also remember that you have your own weaknesses and a long way to go in getting better. If at all you must criticize people, learn not to criticize their religion, culture, or opinions because that's their way of life. If their culture and beliefs contradict yours, encourage them to do better rather than criticize.
ALSO READ: 4 Types of People You Must Never Lie to