What are the Duties of a Girlfriend? The 13 Important Roles of a Good Girlfriend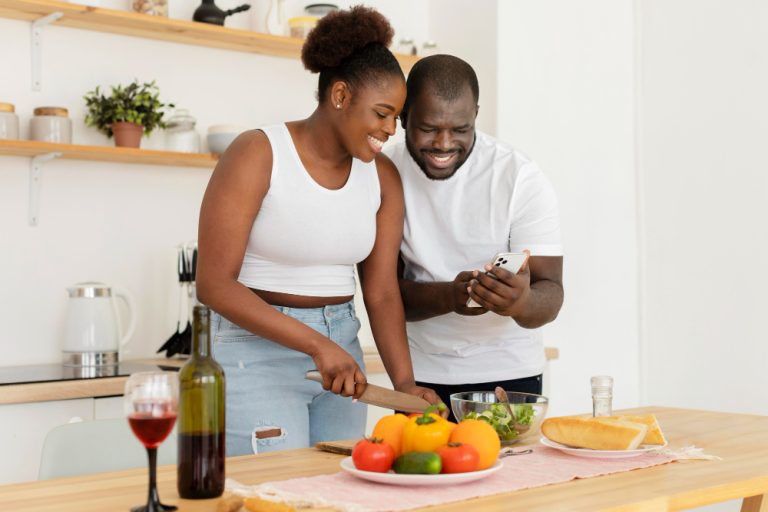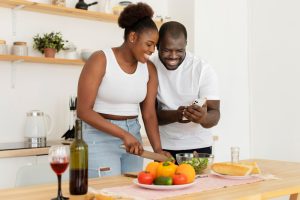 Being a girlfriend is more than just a label; it is a role that comes with responsibilities and duties. In any relationship, both partners contribute to its success and well-being.
Below are some of the duties of a good girlfriend and how embracing these responsibilities can foster love, trust, and a strong relationship.
1. LOYALTY.
Loyalty is one of the most important qualities a responsible girlfriend must possess. Every man wants a woman who will stay faithful and loyal to him. Even if your man has wronged you in some way, cheating isn't the right way to get revenge. 
Being loyal is one of the best things a woman can offer her man. By being trustworthy, you create an environment where both partners can feel secure and grow together. If you want to be a good girlfriend, this should be one of your important roles in the relationship.
ALSO READ: HOW TO WIN STUDENT UNION (SUG) Election
2. ACCEPT HIM FOR WHO HE IS.
Every man has his own weaknesses and strengths, and your ability to love him and accept him for who he is is what makes you a good girlfriend. You should focus on his strengths and not his weaknesses. Let him know that you love him and accept him for who he is.
ALSO READ: 13 Ways to Revive a Dying Relationship
3. TAKE CARE OF HIM.
Taking care of your man is one of your important roles as a girlfriend. When he's hungry, cook for him; when he's sick, be his nurse. When he's down, cheer him up. These are the things that good girlfriends do for their boyfriends.
ALSO READ: 11 Signs Your Partner is Cheating on You
4. ENCOURAGE HIM TO ACHIEVE HIS DREAMS.
A good girlfriend will motivate her significant other not to give up on his dreams and career. Yes, you have the power to encourage your man not to give up and help him become the best version of himself. This is why people say, "Behind every successful man is a successful woman." For example, if he's an upcoming artist, you can show up at his stage performance to cheer him up, and if he's into business and battling with excess workloads, you could assist him, as that will be a relief for him.
ALSO READ: 16 Inspiring Tips to Become a Better Person and Be Happy
5. SHOW ROMANTIC GESTURES.
Nothing makes a guy happier than seeing his girlfriend's sweet romantic texts and little surprises. No matter how rich your man is, he still wants a gift and pampering from you, and it is your responsibility to accord him that. Don't always expect him to be the one calling you, texting, or chatting with you first; a good girlfriend needs to know that one of her roles in a relationship is to make her man happy, and this can be achieved by showing romantic gestures. Send him those cute messages and cook his favorite meal.
ALSO READ: What is a Toxic and Abusive Relationship? 12 Signs of a Toxic Relationship
6. SHOW GRATITUDE.
It is your responsibility to show appreciation to your man, no matter how small the offer may be. Make sure you thank him and appreciate it. This will make him feel like a man and make him do more for you. Do I have to say "thank you" to my man? Yes, you should say that even if what he sent to you was a hundred naira recharge card. Showing gratitude to your significant other is one of your duties as a girlfriend in a relationship.
ALSO READ: 9 Sure Ways to Turn Down Sexual Advances From a Lecturer
7. DRESS WELL FOR HIM.
It is your duty as a girlfriend to dress well for your man. Every man wants a beautiful woman with a brain, so whenever you are going to see him, make sure you dress in a way that is attractive to him. If your man loves to see you in makeup, do it for him; if he loves to see you in corporate attire, dress corporate.
ALSO READ: Why You Should Never Share Your Nudes in Relationship
8. SUPPORT HIM.
Your major duty as a girlfriend in a relationship is to support your man physically, spiritually, financially, and emotionally. If he's going through tough times, be there for him and let him know you are in this together, and he will surely overcome it. 
In every relationship, there will be good and difficult times, and your duty as a girlfriend is to stand firmly by his side during his difficulties. Pray for him if there is a need, and if you can help him financially too, don't hesitate to do that as well. By standing by his side, you prove that you love him genuinely, and nothing can destroy your relationship.
ALSO READ: 11 Signs Your Ex Still Loves You and Wants You Back
9. MAKE HIM YOUR BEST FRIEND.
Your best friend should be your significant other—someone you can share your secrets with and someone you can talk to when facing any challenges. It is your responsibility to make your man your best friend and best partner. This role is important for nurturing a strong relationship.
ALSO READ: 6 Factors to Consider Before Taking a Second Wife
10. OFFER HELP.
In addition to No. 8 above, your duty as a girlfriend is to be his biggest supporter. by offering help even when he didn't ask for it. You can volunteer to visit him uninvited and help him with the chores. You can also credit his account with a token, recharge his line, buy gifts, or renew his TV subscriptions.
ALSO READ: 7 Effective Strategies for Rebuilding Trust After Infidelity
11. MAKE HIM HAPPY IN BED.
If a woman wants to maintain a healthy relationship and keep her man, she needs to be ready to make sacrifices and compromises for the relationship, and this sacrifice may include keeping him happy in bed. 
It is your duty to satisfy your man physically in bed, as this will strengthen the bond and intimacy in the relationship. Never use sex as a weapon against your man. A woman should be ready to experiment with new styles in bed from time to time; it will strengthen their relationship.
ALSO READ: What do Men Dislike in a Relationship? 16 Behaviors that Scare Men Off
12. QUALITY TIME AND COMMUNICATION
Building a strong relationship requires investing quality time and fostering effective communication. Set aside dedicated time for shared activities, date nights, or even simple moments of togetherness. Communicate openly, honestly, and respectfully, discussing not only joys but also concerns and challenges. Effective communication is the key to resolving conflicts, enhancing understanding, and deepening your connection.
ALSO READ: Can an Educated Man Marry an Uneducated Woman and Vice Versa?
13. BUILDING A POSITIVE FUTURE
As a girlfriend, it is important to envision a positive future with your partner. Discuss your shared dreams, aspirations, and plans together. Support each other in setting goals and working towards them. By building a foundation for a future together, you create a sense of stability and commitment.
ALSO READ: 8 Types of Contraceptives You Can Use to Prevent Pregnancy
In summary, being a girlfriend involves embracing several duties and responsibilities that contribute to a strong, loving, and lasting relationship. From providing support and understanding to fostering trust, respect, and communication, the role of a girlfriend is multi-faceted. By actively fulfilling these duties, you create a partnership built on love, trust, and mutual growth, ultimately leading to a fulfilling and joyful journey with your significant other.
ALSO READ: 12 Ways Ladies Flush Out Sperm from Their Body to Avoid Getting Pregnant