12 Ways Ladies Flush Out Sperm from Their Body to Avoid Getting Pregnant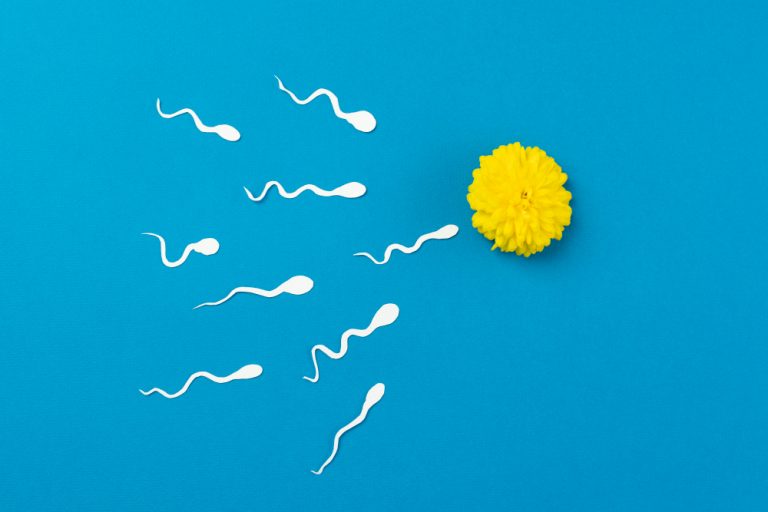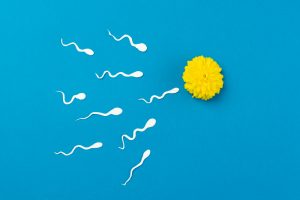 Most ladies are more scared of getting pregnant than getting an STD, as some prefer skin-to-skin contact as it seems more pleasurable than using protection, which increases their chances of getting pregnant.
Did you know that sperm can stay in a woman's body for up to 5 days while waiting for an egg to fertilize? Prevention is better than cure, so after unprotected sex, ladies resort to looking for different ways to kill the sperm to save themselves from an unwanted pregnancy. What are these methods that women use to flush out or kill sperm? They're listed below:
1. URINE AFTER SEX.
One of the ways most women flush out sperm from their bodies is by urinating immediately after unprotected sex. It is believed that the urine will flush out the semen from their body. There are no medical records that prove this to be true, as this method could be a myth. However, there is widespread belief that urinating after unprotected sex will prevent pregnancy, and some ladies testify that this method has worked for them.
READ ALSO: 13 Signs You're Not Ready for a Serious Relationship Yet
2. DRY GIN.
Taking dry gins like Regal and Seamans Royal and other alcohols immediately after unprotected sex can kill the potentiality of the sperm and prevent the woman from conceiving. Most women have testified to this, but there are no medical records to back it up. If you had unprotected sex during your ovulation period, taking a gin to kill the sperm may not work as expected.
READ ALSO: 10 Golden Rules to Make Your Relationship Perfect
3. SALT AND WATER.
Some ladies believe that salt contains properties that can kill sperm and prevent them from conceiving, so they take it immediately after unprotected sex. I don't know how powerful this method is, but some ladies do use it, and they claim it worked. Before you use this method, remember that the body varies from woman to woman, so the use of salt and water after unprotected sex is a myth, as there is no scientific proof to back it up.
READ ALSO: How to Behave When You Visit your in-laws for the First Time to impress Them
4. ALABUKUN AND 7UP.
Alabukun is a chemical powder used to treat malaria. Some ladies combine it with hot 7-Up and use it as an emergency contraceptive. No published medical studies have been done to ascertain how effective Alabukun and 7-Up are in preventing pregnancy.
READ ALSO: How to Manage Religion Differences in Relationship
5. STERILIZATION BY BOILING.
Another method some women use to kill sperm is sterilization by boiling. The lady will boil water at a certain temperature, then pour the water into a bowl and sit on it. So the heat will enter the vagina and kill the potentiality of the sperm.
READ ALSO: How to Change Someone in a Relationship
6. THE USE OF LIME.
Apart from the fact that women use lime to tighten their vagina, some ladies also use lime to flush out sperm from their bodies after unprotected sex. It is one of the most commonly used natural emergency contraceptives, as it is believed to flush out sperm from a woman's body.
READ ALSO: 4 Things You Should Never Criticize Someone About
7. HERBS.
Some ladies do take herbal concoctions, while others insert them into their bodies to kill the sperm. They believe this is the best organic method as it has fewer side effects compared with using contraceptive pills. Some women also combine both drinking and insertions for effective results.
READ ALSO: What Does "I Love You" Mean Exactly? Here are 10 THINGS LOVE IS NOT
8. ANDREW LIVER SALT
Andrew liver salt is a drug mostly used to treat stomach aches; fortunately, this drug is now being used as emergency contraceptives by ladies. Many people believe that Andrew liver salt will flush out sperm and even prevent them from contracting infections. I don't know where they get this recommendation from, but scientifically, Andrew liver salt doesn't prevent pregnancy, nor does it stop you from contacting STDs.
READ ALSO: Is it True that Men are Polygamous by Nature? Find Answers Now
9. AMPICLOX.
Ampiclox is one of the drugs you will find in many ladies' homes nowadays, and I'm always surprised at how effective this drug works as a contraceptive. Ampiclox is an antibiotic drug that is now being used to flush out sperm from the body. It is believed to work effectively if used immediately after sex. How Ampiclox works for pregnancy prevention is still a mystery, but many women use it and argue that it has worked for them.
READ ALSO: Is it Advisable to be a Second Wife? The Benefits and Disadvantages
10. HONEY.
Some ladies do take a lot of honey after unprotected sex to flush out sperm, and this appears funny to me. The truth is, no amount of honey can prevent you from having an unwanted pregnancy. Honey doesn't work for pregnancy prevention.
READ ALSO: What are The Problems Associated with Having a Second Wife or Second Marriage?
11. COKE.
Some ladies believe that douching Coke and any other soda properties will save them from unwanted pregnancy, but this is just a myth, even though most of them will never admit it. Coca-Cola cannot in any way save you from conceiving.
READ ALSO: How do I Tell my Parents that I'm pregnant or Have Impregnated Someone?
12. POSTINOR.
Postinor 1 or 2, also known as the "morning after pill," is an approved and reliable contraceptive method that can be used to prevent pregnancy. It's mostly effective if taken within the first 24 – 72 hours after unprotected sex. Some women believe that it works by flushing out sperm from the body. Well, the fact is that it prevents pregnancy by preventing ovulation, and it's backed by science.
READ ALSO: What Should I Do If My Girlfriend is Pregnant? Here are 9 Important Things You Must do
In conclusion, there are many birth control methods you can use to prevent pregnancy. I'm not saying your methods of flushing out sperm from the body are not valid, but apart from taking postinor, all other methods will not work or have not been working effectively as expected and have not been proven scientifically.
READ ALSO: Signs You Are Pregnant: How to Recognize the Early Signs of Pregnancy