How to Defend Your Final Year Project Successfully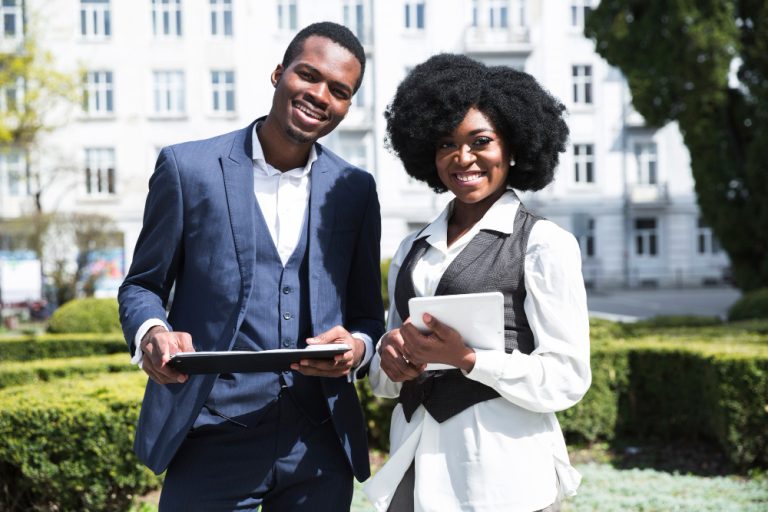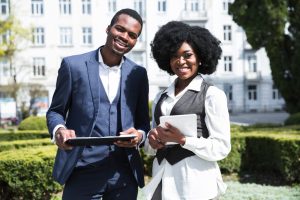 A project is a group or individual work that requires research carefully planned to achieve a particular aim. A project is also one of the prerequisites for the award of diploma and degree certificates in tertiary institutions.
Project work is usually carried out by final-year students. Should any student fail in his or her project, such a student may not graduate until s/he passes the necessary credit as required by the school.
If you have done your research and made all necessary corrections and are now waiting to defend your final-year project, here are some tips to help you defend your project thesis successfully.
1. BELIEVE IN YOURSELF.
Yes, you can do it. Most students are shy or scared of the panel. Believe in yourself that you can do this. When you show confidence in yourself, it will be easier for you to impress your supervisor and the panels set up for your defense.
READ ALSO: EVERYTHING YOU NEED TO KNOW ABOUT JAMB REGULARIZATION
2. PREPARE FOR QUESTIONS.
Your ability to answer the question thrown at you by the panel members can boost your score. Read your work to your friends and family, and ask them to ask you questions regarding your presentation. This will improve your knowledge on the subject matter. Well, you may be lucky that the panel will ask you questions related to those you have prepared. Study your project work and prepare for any questions that may come to mind.
READ ALSO: Everything You Need to Know About Crown Polytechnic Odo, Ado-Ekiti (Odo Poly)
3. PRACTICE AMONG YOUR COLLEAGUES.
If your project involves teamwork, that can be a relief since you guys will defend it in group. Practice your defense among your colleagues, as this will prepare you ahead. Perhaps if you have a phobia of facing a large audience, practicing among your friends can help you overcome your fear and boost your self-confidence. Make your friends your panel members, though they may laugh at you, and that is the good part because this will prepare you to defend your project successfully.
 READ ALSO: Everything You Need to Know About Ekiti State Polytechnic, Isan-Ekiti (EKSPOLY)
4. YOUR DRESSING.
The way you dress is very important when defending your final-year project. Some panels award up to 20 marks for dressing. Make sure the way you dress aligns with the department dressing code, or better yet, dress corporate and smell nice. You could apply some makeup to look attractive too, but don't wear heavy makeup.
READ ALSO: EVERYTHING YOU NEED TO KNOW ABOUT FEDERAL POLYTECHNIC EDE (EDE POLY)
5. LEARN TO SUMMARIZE.
The panel doesn't like to hear long stories because there are many other students to attend to, so summarize every chapter of your project topic. Providing summaries will carry the panel along if there's a shift in their attention. Study each of the chapters, bring out the points in them, and summarize. 
Avoid repeating the same words and statements over and over again. It is also important that you use simple and good English while explaining your project work. Avoid using big grammar that your audience may not understand, which can make your presentation boring to them.
READ ALSO: What are the Differences Between Polytechnic and the School/College of Health Technology? Find Answers Here
6. STUDY THE INS AND OUTS OF YOUR PROJECT TOPIC.
Not knowing your topic inside and out could cause you to fail, so it becomes necessary for you to study every angle to ensure that you are fully prepared for any questions that may be thrown at you by the panels. In addition, make sure you have adequate knowledge about your project topic; perhaps choosing a topic that interests you and motivates you will make your project defense easier for you.
READ ALSO: 10 Causes of Carryover in Higher Institutions: Why You Must Avoid Carryover at All Costs
7. ASK QUESTIONS FROM FORMER STUDENTS.
Try to reach out to some of the former students who have the same topic as you and ask them to brief you on how they defended theirs and some likely questions that were thrown out during their project defense. Perhaps we learn something new every day, so before you defend your own project, seek advice from those who have done their defense before you. This will help you improve where needed.
READ ALSO: Lists of the Medical Courses You Can Study in Polytechnic: School of Health Technology Courses in Nigeria
8. CARRY OUT ADEQUATE RESEARCH.
Look for similar project materials on your topic and check how the problems were solved and addressed. Identity keywords, variables, case studies, abstracts, and conclusions Make sure all these are explained in detail.
READ ALSO: The 12 Types of Lecturers You Will Meet in Polytechnic and Universities in Nigeria
9. MAINTAIN A GOOD RELATIONSHIP WITH YOUR SUPERVISOR.
A good relationship with your supervisor is very important because he or she will be the one to award you marks after the panel has scored your performance. Having a good relationship with your supervisor will also help you during your defense and perform excellently in your research work. 
For example, if there are difficult questions thrown at you by the panel, your supervisor can help you navigate them. He or she could also provide you with some likely tactical questions that may be thrown at you by the panel members.
READ ALSO: 10 Ways to Gain Admission to Universities Without JAMB
10. LISTEN CAREFULLY.
Before you answer any tactical question thrown at you, make sure you listen attentively so you can provide the correct answer. Providing inaccurate answers will weaken your performance score. Don't be afraid or shy to ask the panel to repeat their questions in case you didn't get them well, and if you don't know the answer, tell them you don't have the information available to provide an accurate answer.
READ ALSO: Lists of The Universities that Accepts Lower Credit (CGPA Below 3.00) for Direct Entry Admission
11. PRAY FOR GRACE.
Yes, prayer is the key. You have done your part by carrying out the necessary research and studying, and now you need to back up all your efforts and hard work with prayer. So pray for grace and ask God to crown your efforts.
READ ALSO: 9 Types of Invigilators You will Meet in the Exam Hall
12. REHEARSE.
In addition to No. 3, as explained above, do a lot of rehearsals with your friends and ask them to judge you if they were to be the panels. Do this over and over again. This will boost your confidence during your defense in front of the panel members.
READ ALSO: The 15 Types of Freshers You Will Find at Any Nigerian Universities and Polytechnics
In summary, to defend your project successfully, make sure you carry out the research yourself and go straight to the point by summarizing your work from chapters 1–5, build a good relationship with your project supervisor, dress decently, ask questions from those that have done their defense before you, and do rehearsals with your friends. I believe applying these tips will boost your confidence and overall performance in your project defense. I wish you all the best of luck.
READ ALSO: The 15 Different Types of Students You Will Meet in an Exam Hall