The 15 Different Types of Students You Will Meet in an Exam Hall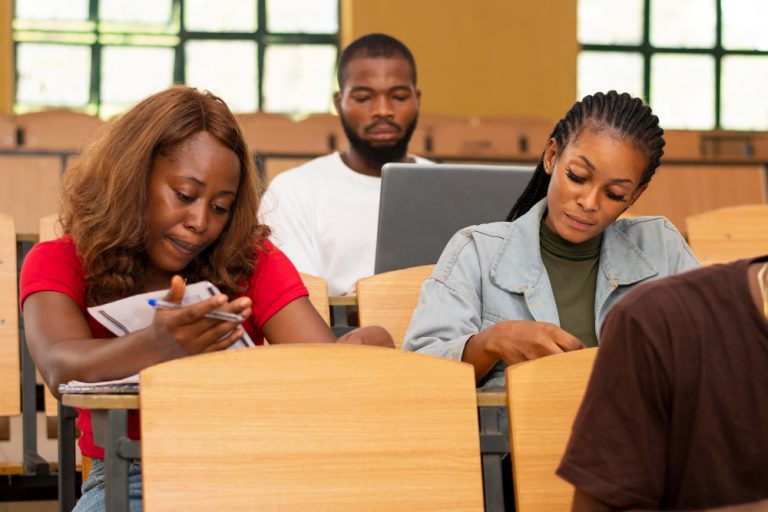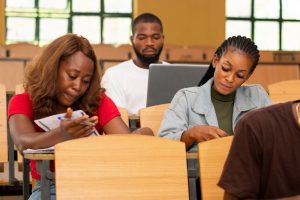 Universities, polytechnics, and colleges of education in Nigeria are funny, as you will meet different types of students with different attitudes and behaviors during an examination period.
Below are the 15 different types of students you will always find in any examination hall in Nigeria:
1. THE EFIKOS.
These types of students are known as gurus because they're always busy with writing, starting from when they get the answer booklet until when the invigilator asks them to submit. Sometimes you will be surprised if they're writing the same examination as you. Although everyone in the department knows them to be brilliant.
READ ALSO: Lists of The Accredited Private Universities in Nigeria and Their School Fees
2. THE REAPERS.
These are the types of students who always expect miracles in the exam hall. They never read once; instead, they depend on other students to pass. They have the belief that manners will fall from heaven for them. Fortunately, some of them get lucky, as they might get help from their colleagues.
If you sit behind or beside this type of student, you will be frustrated and exhausted. You can easily identify them when sitting arrangements are released; you will see them asking other students where they fall, and immediately they realize that one of the brilliant students falls into their midst, they are always happy.
READ ALSO: 9 Factors to Consider When Choosing Student Accommodation
3. THE THIEVES.
These types of students are also known as cheaters because they find it difficult to read, so they depend fully on carrying expos or microchips to the exam hall. The funniest part is that these students are so smart that no invigilator will catch them cheating. Their booklets are always full, and they sometimes allow those that sit beside them to copy.
READ ALSO: What to do if on Academic Probation or Withdrawn from School
4. THE GIRAFFES.
In every exam hall in Nigeria, you will always find a giraffe. They have the ability to stretch their necks to the highest degree just to copy other students. Mr. Giraffe's neck will continue to stretch until the examination is over.
READ ALSO: How to Manage Relationship and Studies Together in 10 Easy Steps
5. THE SU'S
These are the fellowship members who are stingy with helping others in the exam hall due to their religious beliefs. They don't ask questions from anyone, and they reply to no one. Once they're done writing, they submit immediately. People call these types of students mummy GO or daddy GO. They never copy from anyone and prefer to fail rather than copy or ask for help.
READ ALSO: Is Agriculture the Best Course? 14 Reasons Why You Should Not Laugh at Agriculture Courses
6. THE COPYCATS.
These are the ones who never for once take their academics seriously, and once your sitting arrangements fall together, they will make sure they copy everything you write, not minding whether it is correct or not. They could still copy your name and matriculation number if care isn't taken. The funniest part here is that if the course you are writing is mathematics, they may ask you to dictate the workings for them.
READ ALSO: EVERYTHING YOU NEED TO KNOW ABOUT INDUSTRIAL TRAINING PLACEMENT
7. THE "I NEED EXTRA SHEET."
These ones always request extra sheets, and you will be surprised if it's the same course materials that you guys were using. Their booklets are always full, and they usually request more sheets.
READ ALSO: ND and NCE: Which one is Higher or Better? The Differences Between an ND and NCE Certificate
8. THE FIRST TO SUBMIT.
These types of students always submit first. If the time given was 2 hours, they would have submitted before an hour. Some of them submit quickly because they don't know what to write down, and to save them the stress of begging other students for help and any other embarrassment, they submit quickly to appear genius to others, but when exam results are out, that is when you will realize they are dullards.
READ ALSO: 16 Profitable Business You Can Start Anywhere in Nigeria With Little Money or Zero Capital
9. THE IMPERSONATORS.
These are the ones that came to sit for other students. I don't know how they usually do it, but some of them are perfect. They are the ones who write exams for a friend who is sick, or they probably got paid to write the exam on behalf of a student. This happens often during carryover examinations.
READ ALSO: Lists of The Polytechnics that Accept Pass Grades (CGPA Below 2.50) for HND Admission
10. THE BEAUTY WITHOUT BRAIN.
These types of students dress well to the exam hall, and they appear beautiful and handsome with their expensive clothes. They are known as big boys and "big girls," but when the exam starts, you see them counting the roof and eating their pen. They're just empty skulls full of beauty. "Nothing dey their head."
11. THE SICKERS.
These are the ones who fall ill during an examination. These types of students are sometimes called "examphobic," and some of them faint in the exam hall.
READ ALSO: Poly or Uni: Which one is Better? Advantages of Choosing a Polytechnic Over a University
12. THE ONES THAT WILL WRITE THE WRONG THING FOR YOU.
These sets of students are very funny with their weird attitude; they will purposely write wrong answers for you to copy and cancel it later to write the correct ones. I call this attitude selfishness because it's better to tell them you don't know than to  feed them with wrong answers.
READ ALSO: The Differences Between Polytechnics (HND) and Universities (Bsc) in Nigeria
13. THE MONEY FIRST STUDENTS.
These ones are very brilliant, and they make money with their brilliance in the examination hall. Before they call for answers, you must settle them with money first. There is usually some form of agreement between the writer and the copyist. And if you don't give them money, they will never allow you to copy from them.
READ ALSO: Top 21 Polytechnics in Nigeria That Are Cheap and Affordable
14. THE ONE THAT WRITES NOTHING.
Although these types of students are rare, this list will be incomplete without them. They never write anything because they came to the exam hall unprepared, and some of them submit like that with the hope of sorting the lecturer money in exchange for marks. Some of these students also have plans to rewrite the course next year, so they submit an empty booklet.
READ ALSO: THE 11 PROBLEMS OF POLYTECHNIC EDUCATION IN NIGERIA
15. THE OVERSABI STUDENTS.
These types of students are well known as "ITK." They can feed others with answers, but they will never accept answers from other students. To them, what they write is the correct answer, even if it's wrong. Oversabi students will never take corrections. When the exam is over and they finally realize what they wrote is wrong, they begin to bite their finger in pain and regret.
READ ALSO: Everything You Need to Know About HND to Degree (Bsc) Conversion/Top-up Programmes
In summary, universities, polytechnics, and colleges of education are full of students from different backgrounds and cultures; thus, they behave and react differently in the exam hall. Some may behave nice, while some will give you frustration in the exam hall, and the best way to avoid these types of students is to prepare well for your exams. Remember, proper preparation prevents poor performance.
READ ALSO: How to Gain Direct Entry Admission to Universities in Nigeria