The 15 Types of Freshers You Will Find at Any Nigerian Universities and Polytechnics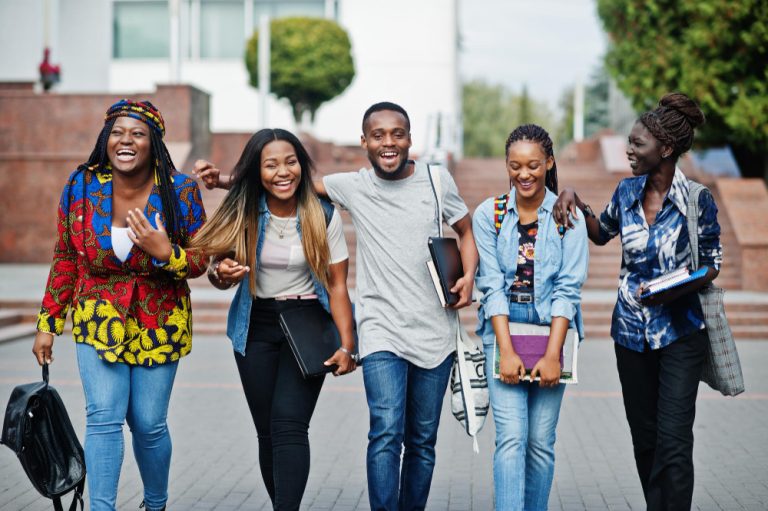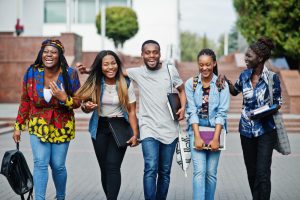 I can still remember back then, during my first year on campus, that it was fun and lively, and every fresher was filled with joy because we had just gained admission and were all eager to resume school and learn more about the institution.
As school resumes, we get to mingle with different types of students with different characters and perspectives. Below are the 15 types of freshers you will find at any Nigerian university, polytechnic, or college of education.
1. THE JJC.
They're known as "Journey Just Come" so everything on campus amazes them. The buildings, infrastructure, and everything else on campus are appealing to them. They can pose for hundreds of pictures a day and quickly post them online. "Lectures things." "GNS class was stressful today."
ALSO READ: How to Pass Any Examination on Campus: 12 Tips to Boost Your CGPA Without Stress
2. RICH KIDS.
These ones like to flaunt their wealth, and by their dressing, you will know they're from an Ajebutter family. They flaunt expensive phones and clothes. They love to show off and won't hesitate to tell you who their father is when given the opportunity.
ALSO READ: 8 Reasons Why Students Join Cultism and the Consequences
3. THE JAMBITOS GURU.
These are the brilliant students among the freshers who suggest they organize tutorials. He or she will teach other students before or after the lecture. They're the first to ask questions in the class, even when nobody asks. Jambito gurus are usually popular in the department. If you fall into this category, make sure you work hard because there could be some other gurus in the department that may outshine you when the results are out.
ALSO READ: The 15 Toughest and Most Difficult Courses to Study in Nigerian polytechnics
4. THE WOMANIZERS.
These are the craziest freshers you will find at any university or polytechnic in Nigeria. Even before the lecture started and during registration, he would have collected more than five girls' numbers. They usually go from one tutorial to another not to study but to womanize. They're doing this because of the freedom they get from their parents. If you fall into this category, you had better study hard and remain focused so the school won't send you back to your father's house over poor academic performance.
ALSO READ: "I Want to Go to School But Have No Money" Here's What to Do If You Have No Money to Sponsor Your Education
5. THE SOCIALITES.
These ones are just jovial and want to be everywhere. They always make sure they don't miss any social activities on campus, and they're registered with almost all social groups on campus. You will find them in social groups, community groups, dance groups, and entertainment groups. If you fall into this category, you better behave yourself so they won't recruit you into a fraternity group you will end up regretting joining them.
ALSO READ: Lists of the Items to Take to School as a Fresher
6. THE PUNCTUAL FRESHER.
These types of freshers still think they're in secondary school, where their teachers will punish them for coming late to class. If a lecture was to start by 9 p.m., they would have arrived by 6 a.m., and you would find them easily at the front seat. Their names usually appear first on the attendance list.
ALSO READ: EVERYTHING YOU NEED TO KNOW ABOUT JAMB REGULARIZATION
7. THE STUDENT POLITICIANS.
A few weeks after their admission registration, boom, you see them vying for posts such as course representative or class governor. They are eager to compete for any vacant position in the department.
8. THE OVERSABI FRESHERS. 
These ones don't take advice at all. They act as if they've been in the school for years and know more than the older students. They could try to put others through the registration process, only for you to discover that they too are naive.
9. THE STORYTELLER.
These are the most annoying ones among the freshers. With little chance for conversation, they begin to tell you stories about their family, their age, their previous school, and how many times they wrote Jamb before being given admission. What's my business with your age and how many years you've sat for Jamb?
ALSO READ: What are the Differences Between Polytechnic and the School/College of Health Technology? Find Answers Here
10. THE RELIGIOUS FRESHER.
As soon as they complete their registration, they start preaching to other students. Either they're coming from church or returning from fellowship. Their goal is to win souls for Christ, and their hijab is almost 100 yards, and they won't shake guys because it's Haram to them. The way they carry religion on their heads, you will be shocked. Anyway, if you fall into this category, too much of everything is bad. While it is important to put God first in everything, remember that there is time for everything.
ALSO READ: 10 Causes of Carryover in Higher Institutions: Why You Must Avoid Carryover at All Costs
11. READERS.
These types of freshmen don't have time for fun and other social activities. You will always find them either in the classroom or in a library. They probably want to break the record of being the first student to have a 4.00 or 5.00 GPA so their names can enter the Guinness Book of Records. They're not well known until the results are out.
ALSO READ: Lists of the Medical Courses You Can Study in Polytechnic: School of Health Technology Courses in Nigeria
12. THE FAME SEEKERS.
These types of freshers just want to be popular on campus, so they start following some of the celebrities on campus so they can be noticed too. You will always find them at any social gathering, and they won't hesitate to show their talent so they can get the attention and fame they're seeking.
ALSO READ: The 12 Types of Lecturers You Will Meet in Polytechnic and Universities in Nigeria
13. JAMES BOND PIKIN.
These ones are from the Ajepako family but start forming as James Bond as soon as they step foot on campus. They dress in an amazing way and intentionally come late to class so other students can notice what they wear. You will begin to hear their English-language accent as if their parent is Wole Soyinka. 
When they receive calls from home, you will hear "Nna eeh." That's when you get to know that they are just pretenders forming James Bond. Some of them will even lie at home just to get money for make-up, clothes, and other things to keep their forming lifestyle. Don't worry; sooner or later, the breeze will open their yansh.
ALSO READ: 10 Ways to Gain Admission to Universities Without JAMB
14. THE MIND YOUR BUSINESS (MYB'S.)
These categories of freshers are known as silent killers because they always mind their business. They don't interfere with other students or make noise in the class, and they are very mature. They study hard and prefer to do things their way. Students don't usually know them until semester results are released, and that is when other students will start associating with him/her just to tap from his/her knowledge. They are known as MYBs because they always mind their business.
ALSO READ: Lists of The Universities that Accepts Lower Credit (CGPA Below 3.00) for Direct Entry Admission
15. THE NOISEMAKERS.
These ones have nothing reasonable to contribute in the lecture hall other than to disturb the class. These students like to make expensive jokes, and they're so annoying, though sometimes they make the class fun and lively.
ALSO READ: 9 Types of Invigilators You will Meet in the Exam Hall