How the Proverb "the Devil you know is better than the Angel you don't know" Affects Relationship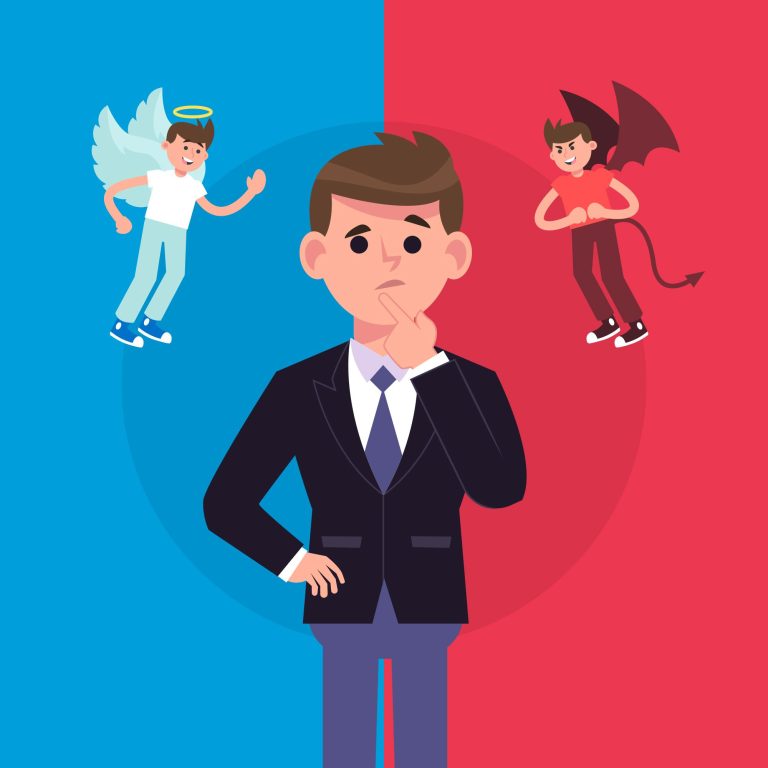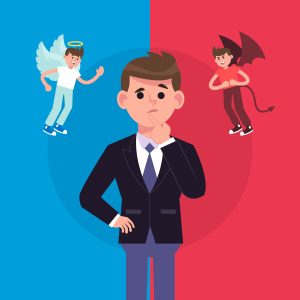 Relationships sometimes face crumbles and frequent challenges, and some of the challenges may be as a result of constant breakups, negligence, a lack of empathy, or the toxicity of you or the other partner.
People who are victims of emotional abuse or toxicity in their relationship most often think it's better for them to remain in the relationship, hoping that their partner will change someday.
Something applicable to some marriages, as lots of married couples are going through hell in that institution called marriage, thus forcing themselves to remain there while adapting to the suffering and emotional abuse.
ALSO READ: 6 Factors to Consider Before Taking a Second Wife
They believe that the "devil you know Is better than the angel you don't know," and this may be one of the major reasons why most people still go back to their exes.
If you decide to apply this proverb to your relationship or marriage, I'm afraid you might not get the most out of it. Think about this: What benefit does the devil offer if not evil? You know the devil will always be the devil, but the angel you don't know could be far better.
ALSO READ: Signs You Are Pregnant: How to Recognize the Early Signs of Pregnancy
So if the reason you are still in that toxic relationship and abusive marriage is because you believe the devil you know is better, you are already used to the lack of empathy, poor communication, infidelity, lies, physical and verbal abuse, etc. Are you going to continue like this? Being in a relationship like this is just as if you are dating yourself, and the longer you stay, the more hurtful you get. Now tell me, why do you still think that the devil is better here?
ALSO READ: Is it Advisable to be a Second Wife? The Benefits and Disadvantages
For instance, if you are in a relationship with a man who has a cheating trait in his blood and has physically abused you, you can't count the number of times that he has cheated, and he didn't hide it; he even beat you whenever you had a misunderstanding. Don't you think you deserve better, or do you still believe that this devil you know is better than the angel you don't know?
ALSO READ: What are The Problems Associated with Having a Second Wife or Second Marriage?
If you choose the devil, sure, you will continue to get the same treatment because the devil will always be the devil, while the angel can still adjust to your taste. Besides, expecting an evil person to change is like expecting a car to fly.
My ex-fiancé did say, "You can never see someone like me," even though the relationship wasn't the best for either of us due to constant misunderstanding. Back then, I believed the devil I knew was better, so I continued until I got exhausted and decided to end it all. 
ALSO READ: How do I Tell my Parents that I'm pregnant or Have Impregnated Someone?
After we broke up, I found someone better and have been living the best version of myself since then, and I'm happy for that. Of course, he was right when he said, "You will never see someone like me." Yes, I found an angel who was better, and I pray never to see a devil like him again in my life. The lesson here is that sticking to the devil you already know is not always a good idea; sometimes the angel you don't know is far better because, with time, you will also get used to the angel and you will be happy again.
ALSO READ: What Should I Do If My Girlfriend is Pregnant? Here are 9 Important Things You Must do
Another lesson to learn from this proverb is when you decide to go back to your ex because you think he or she is a devil you already know better than building a healthy relationship with an angel you don't know. This might be your biggest mistake so there is no need to go back to that devil you know; they won't change, and for you not to regret wasting your time and energy, end that toxic relationship and try that new angel. That angel you don't know might be the best decision you've ever made in your life.
ALSO READ: Is it True that Men are Polygamous by Nature? Find Answers Now
While the proverb "the devil you know is better than the angel you don't know" might be a way to encourage people to stay in a bad condition they know rather than try a new condition that may be worse, it is important to understand that this proverb doesn't really work well for love and relationships. 
ALSO READ: What Does "I Love You" Mean Exactly? Here are 10 THINGS LOVE IS NOT
In summary, if your relationship or marriage is like hell for you—abusive or toxic—maybe the love is one-sided and making it impossible for you to become the best version of yourself. In this case, you should get out of that relationship because that angel you don't know may be far better than the devil you know, and perhaps you deserve better.
ALSO READ: 4 Things You Should Never Criticize Someone About