10 Gifts You can Present to Your Girlfriend to Make her Feel Special and Happy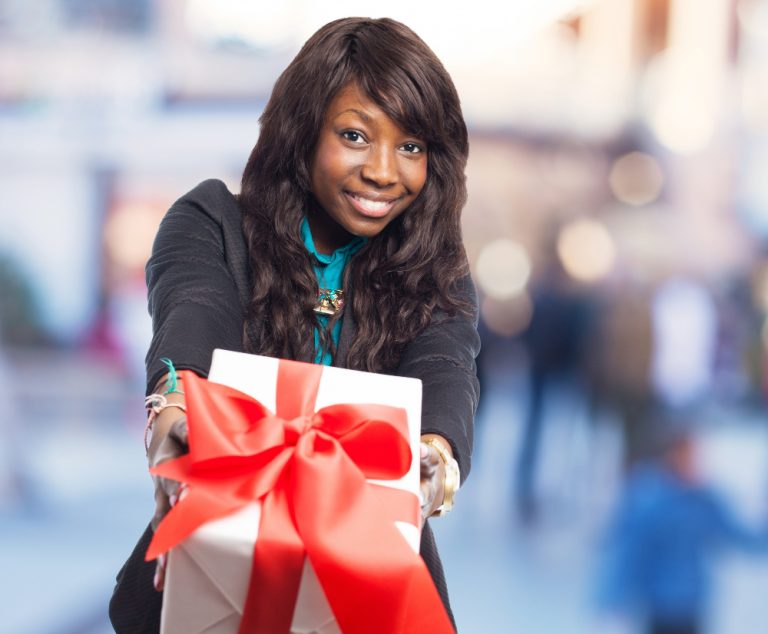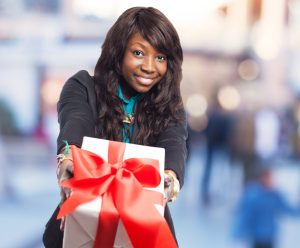 Being in a relationship is one of the sweetest things that only those in it can understand. When your relationship is in good shape and moving forward, presenting a valuable gift is one of the many ways to show appreciation to your spouse, especially if they've been so wonderful to you.
Maybe it's your girlfriend's birthday or anniversary, or you just want to make her happy and feel special. Below are some valuable gifts she will appreciate if she can get them from you.
1. TEDDY BEAR.
Most ladies have a passion for teddy bears, and if you can get one for your girlfriend, I'm sure she will appreciate it. A teddy bear is a valuable gift that shows love, affection, and kindness. She will always remember you when she sees those teddy bears in her room.
2. LEATHER BAGS.
Ladies can't just do without taking bags anywhere they go, so getting her a leather bag as a surprise gift is a great idea. Leather bags come in different types and models, so you can gift her the ones you can afford.
3. SHOES AND GOWN.
A pair of shoes or a gown will look nice on her, but make sure you ask for her favorite colors so you can get her the perfect match.
READ ALSO: What are the Duties of a Girlfriend? The 13 Important Roles of a Good Girlfriend
4. HUMAN HAIR.
One of the material things that ladies value the most is human hair. You may have to ask her through your conversation if she loves them, but don't make it sound as if you want to get them for her, so it can come as a surprise. Human hair varies by price range, so go for the one that suits your budget. No matter how graded it is, she will appreciate it and be happy that you made efforts to make her feel special.
READ ALSO: 11 Effective Things to Do to Make Your Boyfriend Miss You Like Crazy
5. ELECTRONICS.
Depending on your budget, you could give her any affordable electronics like a standing fan, a rechargeable fan, a cellphone, a blender, Bluetooth speakers, or Bluetooth headsets for listening to her favorite songs. Getting any of these for your girlfriend will make her happy and feel special.
READ ALSO: 4 Sexual Positions to Help You Last Longer in Bed With illustration on How to Practice it
6. BAKE HER A CAKE.
If she's celebrating her birthday, then baking a cake for her Is a great gift for your girlfriend. There are lots of chefs that can bake lovely cakes for your spouse, and trust me, she will be very happy to receive such a gift from you.
READ ALSO: 10 Things that are Important in Every Relationship
7. PERFUME.
Perfume is a great gift for any woman because it can be used on a daily basis and can last for months. She can use those perfumes when she visits you or goes on an outing.
READ ALSO: 7 Advantages and the Negative Effects of Being a Virgin for too Long
8.  WRITE HER A LOVE LETTER.
This may sound weird, but if your goal is to make her happy and feel special, why not pen down your emotions and drop a beautiful piece for her? A written word is sometimes worth thousands more than an object. Imagine her reading those beautiful, Heartfelt notes you left in her bag or waking up the next morning to read them; this will bring a smile to her face.
READ ALSO: 8 Effective Tips to Overcome and Stop Porn Addiction (Pornography)
9. ROMANTIC DINNER.
Taking your girlfriend out for dinner is a great gift you can offer her on special occasions. You can cook the dinner yourself or invite her to her favorite restaurant. This is one of the greatest gifts you can offer your girlfriend to make her happy.
10. CASH GIFT.
If you are confused about the exact gift to present to your girlfriend, you can just surprise her with a cash gift. Some people prefer cash to gifts. Perhaps she could use the cash gift to buy herself whatever she desires. To save yourself the stress of overthinking what gift to present to her, you can just credit her with casht. I'm very sure this will put a smile on her face, besides, who doesn't love money?
READ ALSO: 12 Gifts You can Present to Your Boyfriend to Make Him Feel Special and Happy
In summary, whatever gift you may wish to get for your girlfriend, make sure it is something you can afford, so don't overdo yourself to make someone happy. No matter how little the gift may be, your girlfriend will appreciate it, and this will make her feel special and happy.
READ ALSO: The Impact of Social Media on Relationships: Dos and Don'ts