Signs You're Dating an Ungrateful Girlfriend and How to Deal With it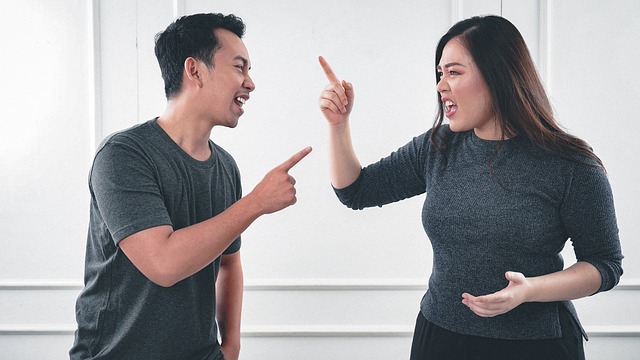 Ungrateful person can be described as someone who's selfish in a relationship and cares about themselves only. Dating an ungrateful girlfriend can be challenging because it will be as if you are the one dating yourself and despite everything you sacrificed for her and the relationship, your efforts will always be endless.
If you have doubts that your girlfriend is ungrateful, here are some signs to watch out for:
1. SHE NEVER APPRECIATES YOU. 
One of the crucial signs of an ungrateful girlfriend is the lack to express gratitude. If you buy her airtime, she won't call, and even when you send her money she won't still notify you until you call to confirm if she has received it. Send 5k to her account and she will be like "How much is 5k" 
READ ALSO: How to Tell if a Girl Likes You |14 Signs to Know if a Girl Loves You
2. SHE ALWAYS CRITICIZES YOU.
There is nothing you can do to please an ungrateful girlfriend that she wouldn't complain about. If you call her early, she will complain and if you chat with her later she will still complain. Today she will accuse you of not being romantic and tomorrow she will say you are not caring. She only does things that pleases her without considering whether you are comfortable about it or not.
READ ALSO: How to Get Followers on Instagram In the Beginning |10 Ways to Grow Your Instagram Followers from Scratch
3. SHE DOESN'T HAVE TIME FOR YOU.
Ungrateful girlfriend doesn't have time for you. She only remembers you when it's an emergency or when she needs your help and after that she's off. They're like butterflies that suck the nectar of a flower and flee when it finishes. 
READ ALSO: How to Move On and Rebuild Your Life After a Heartbreak in a Relationship
4. UNGRATEFUL GIRLFRIEND NEVER APOLOGIZE.
In any healthy relationship, both partners should be able to communicate freely and admit their mistakes and wrongs, but the reverse is the case for an ungrateful girlfriend. Despite the fact they're the ones who're at fault or responsible for the misunderstandings, an ungrateful girlfriend will never call or come back to apologize. This is a toxic feature because she doesn't value the relationship.
READ ALSO: What You Need to Know About Tutorial Class (Advantages and Disadvantages)
5. THEY'VE THE SPIRIT OF ENTITLEMENT.
Ungrateful girlfriend may feel entitled to your money or help. They have this mentality that provided you are the boyfriend; you owe her something. So she may start holding grudges against you if you refuse to provide help for her. Ungrateful girlfriends have a high spirit of entitlement, in fact they think they're helping you by giving you sex. when they visit, they can steal your wares or belongings without seeking your consent. I understand that giving is part of love but the moment she starts feeling entitled and holding grudges against you, I'm afraid you might be dating an ungrateful girlfriend.
READ ALSO: How to Build a New and Healthy Relationship that Will Last Forever
6. SHE CHEATS ON YOU.
Commitment and loyalty are the foundation of every good relationship. A woman who values you will be loyal and honest to the relationship. However, an ungrateful girlfriend never gets satisfied even if you sacrificed your best for her. She will still look for a reason to cheat on you. 
READ ALSO: How to Unban Your WhatsApp Number Permanently | WhatsApp Unbanned APK
7. UNGRATEFUL GIRLFRIEND WILL SHIFT BLAME ON YOU.
Ungrateful girlfriends always like to shift the blame. They will judge you by your flaws and compare you with other men thereby making you lose confidence in yourself. She never once admits her wrongs, instead she will blame you for everything.
READ ALSO: 10 TIPS FOR A SHY GUY: How to Toast a Girl and Win Her Heart
8. THEY NEVER GET SATISFIED.
They've achieved a lot of dreams and goals, yet they cannot be happy. They're not satisfied with what they already have, hoping to get more and more everyday. No matter what you do, an ungrateful girlfriend will never be satisfied.
READ ALSO: "I Want to Go to School But Have No Money" Here's What to Do If You Have No Money to Sponsor Your Education
9. THEY'RE VERY GOOD AT LYING.
Ungrateful girlfriends are good at lying. This is their best weapon perhaps to change the narrative so as to suit her wishes. They use lies to deceive and control you.
READ ALSO: HOW TO WIN STUDENT UNION (SUG) Election
10. THEY DON'T PROVIDE HELP.
An ungrateful girlfriend only expects you to help her but when it comes to you, she doesn't care. You can ask your girlfriend for help. If she's selfish, she will never bother to help you.
READ ALSO: 13 Ways to Revive a Dying Relationship
How to Deal with an Ungrateful girlfriend.
Being in a relationship with an ungrateful girlfriend can be challenging but love is above all. It is possible that the girlfriend didn't see herself as ungrateful so to fix this issue, you should point it out and discuss it with her. Talk to each other and  come up with a decision.
READ ALSO: 11 Signs Your Partner is Cheating on You
In conclusion, stop trying to make her happy. Don't make her feel as if you can't survive without her in your life. Instead, give her some space and the freedom to do anyhow she likes. When she finally realizes her wrongs, she may come back to you and apologize for being ungrateful to you and if she doesn't, you should move on. Perhaps you deserve the best girlfriend and someone who in turn appreciates you for loving them.
READ ALSO: THREE(3) THINGS THAT CAN RUIN YOUR LIFE AS A MAN