Lists of The Courses, Programmes Offered in Adamawa State University Mubi (ADSU) and Their School Fees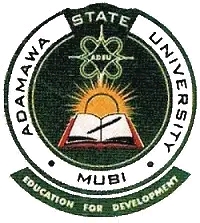 Adamawa State University is located in Mubi, in the Northern Senatorial District of Adamawa State, Nigeria. It was established in 2002 by the Adamawa State University Law No. 10 of 2001. The title caption of the university is "Towards ensuring rapid development and transformation of the State".
Below are the lists of the courses offered in the Institution.
FACULTY OF AGRIC CUT OFF MARK
Agric Economic & Extension
Fisheries and Aquaculture 
FACULTY OF ART  
FACULTY OF EDUCATION  
FACULTY OF SCIENCE  
FACULTY OF SOCIAL & MANAGEMENT SCIENCE  
Sociology and Anthropology
ADSU SCHOOL FEES.
School Fees in vary by faculty and departments. However, below are the school fees being paid by the varsity students. Please note that the school fees displayed below are Tuition Fees only which excludes other charges like acceptance fees, medical fees, SUG, faculty dues, department dues and other registration charges.
ALSO READ: Lists of The Courses Offered at Adamawa State Polytechnic (Adamawa Poly) and Their School Fees