Pharmacy Council of Nigeria inducts graduands of Newgate College of Technology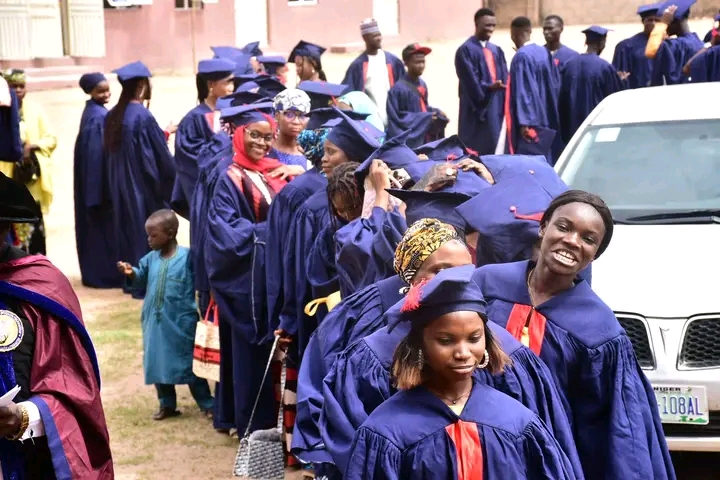 The Registrar, Pharmacy Council of Nigeria (PCN) represented by Pharm. Toyin Odigure administered the Oath of Induction on 50 graduands of the department of Pharmacy Technicians, Newgate College of Technology Technology, Minna earlier today at the College premises.
The event which is sequel to the 100% success achieved by the students in the just concluded National Council examinations which was held nationwide for final year pharmacy Technicians department students organized by the council.
At the event, the Registrar of PCN in his address congratulated the graduands for the success they achieved and urged them to abide by the oath they took. Adding that the council will work assiduously with the management of the College towards promoting the development of highly skilled and competent Pharmacy Technicians from the institution.
Responding, the Provost of the College, Mrs Queendaline Iwuala Opara congratulated the students for the success they achieved and also thanked the Council for their leadership and contribution towards the growth and development of the department in the institution.
The Provost added that the management of the College would always remain indebted to the pioneer Head of department, Pharm. Dr. Haruna Aliyu for his innumerable contribution towards the development of the department and the institution at large and further added that it was as a result of his efforts that the school management headed by the Executive Director, Mall. Hassan Nuhu unanimously decided to name a lecture hall after the pioneer Head of department as a gesture of appreciation towards his sacrifices.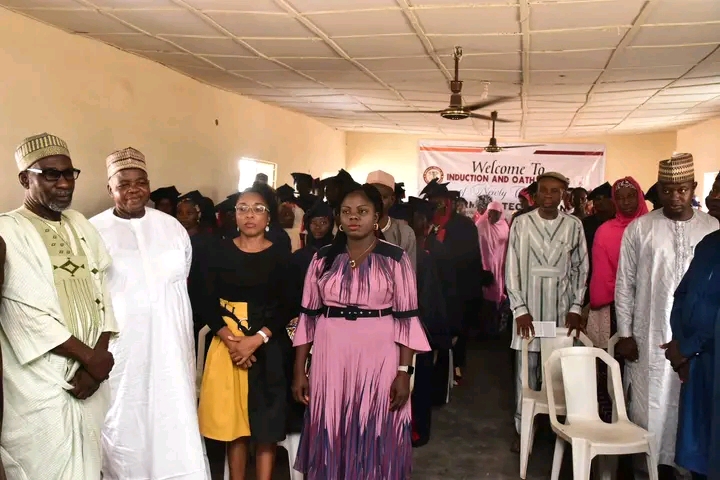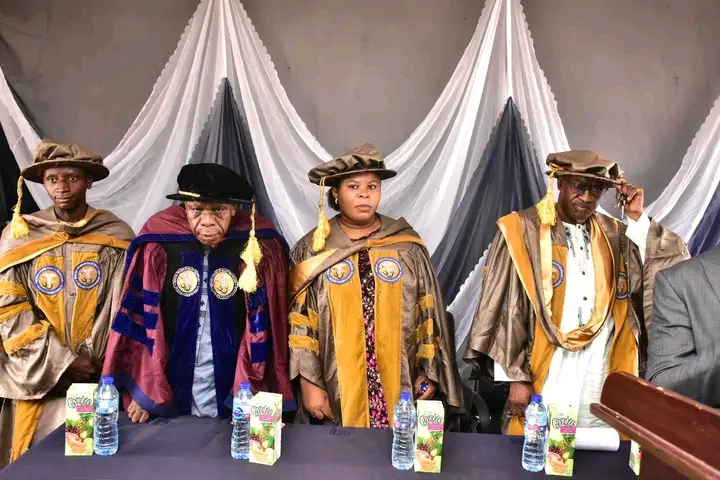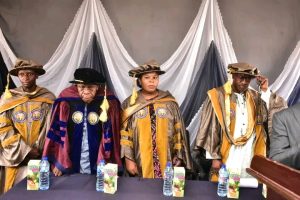 The Pioneer Head of Pharmacy Technicians department, Pharm. Dr. Haruna Aliyu thanked the management of the institution for finding him worthy of such recognition and prayed that the Almighty Allah will continue to grow and develop Newgate College of Health Technology.
ALSO READ: Participants Count Gains as 3rd College of Health Ijero Annual Workshop Training Records Massive Turnout