Lists of The Courses, Programmes Offered in Sports University, Idumuje, Ugboko and Their School Fees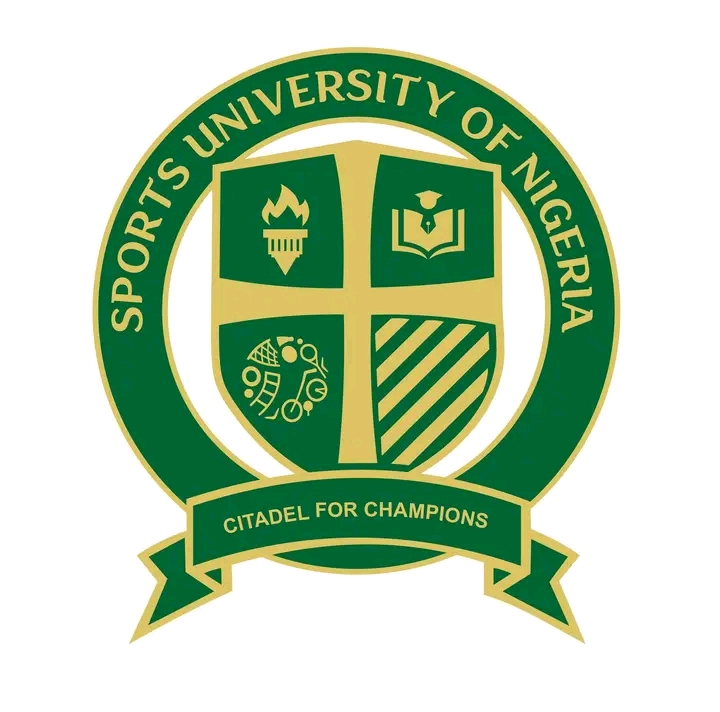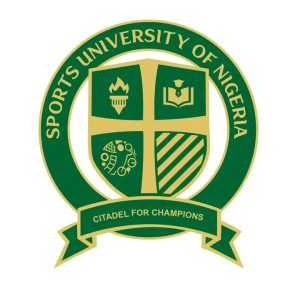 Sports University of Nigeria provides the enabling environment for the training of world class sports men and women akin to model of excellence in sports and academics. As the pioneer Sports University in Nigeria, the goal is to position the University as a Center of Excellence in sports, business and academics that will be a magnet for aspiring sportsmen and women.
The University has opened its doors to all without discrimination, in line with its equal opportunity commitment.
Below are the lists of the Courses Offered in the institution.
Candidates will be able to seek admission into one of three courses leading to an award of Bachelors degree:
Sport Science and Technology (SST)
 Sport Administration and Management (SAM)
 Physical and Health Sciences (PHE)
Compulsory Physical Sports / High Performance Training
American Football (AMF)
Baseball (BSB)
Badminton (BMT)
Basketball (BKB)
 Boxing (BXG)
Cricket (CKT)
Football (FTB)
Golf (GOF)
Gymnastics (GMS)
Handball (HDB)
Dart (DAT)
Hockey (HCK)
Lawn Tennis (LNT)
 Rugby (RGB)
Squash (SQS)
Swimming (SMN)
Table Tennis (TBT)
Taekwondo (TKD)
Track and field events (TFE)
Volleyball (VLB)
Wrestling (WSL)
Weightlifting (WLG)
Conventional Degree Programs
Nursing Science (NSC)
Public Health (PBH)
Physiotherapy (PYS)
Accounting (ACC)
Business Administration (BDM)
 Economics (ECO)
 International Relations (ITR)
Public Administration (PBA)
Nursing Science (NSC)
Public Health (PBH)
Physiotherapy (PYS)
Diploma & Certificate Programs
Performance Psychology (DPS)
Sports Governance (CSG/ DSG)
Para-Sports (CPS)
Vocational Training (CVT)
Sports Facilities Management (DFM)
Athletes Management (DAM)
Corporate Athletes (DCA)
Sports Sponsorship (CSS/DSS)
Fans Engagement (CFE/DFE)
Sports Marketing (CSM/DSM)
SPORTS UNIVERSITY SCHOOL FEES 
School Fees vary by faculty and departments. However, below are the school fees being paid by the varsity students. Please note that the school fees displayed below are Tuition Fees only which excludes other charges like acceptance fees, medical fees, SUG, faculty dues, department dues and other registration charges.
ALSO READ: Courses Offered in National Institute for Sports Surulere Lagos (NIS) and Their School Fees