Lists of The Courses, Programmes Offered in Kings University, Ode Omu and Their School Fees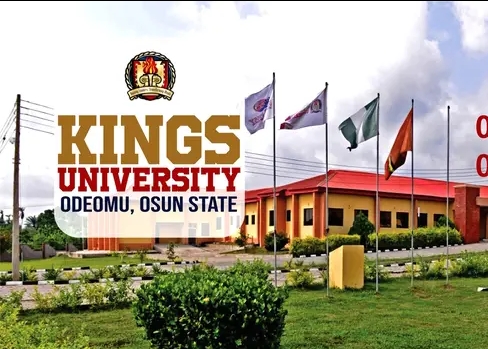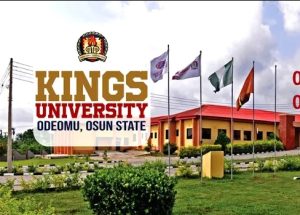 Kings University was established in 2015 by King's Ministries Trust A.K.A. Kingsway International Christian Centre (KICC), a Protestant Evangelical Ministry. Kings University was granted a provisional license by the Federal Government of Nigeria through the National Universities Commission on March 4, 2015, and subsequently commenced academic activities on 1st February 2016.
The University is anchored on a philosophy of excellence in teaching and research, underpinned by a set of shared core values which include but not limited to a commitment to excellence, respect for academic freedom, a culture of performance, rewarding achievement, engagement of all staff and students and fostering partnerships. At Kings University, we are poised to create leaders and transform the minds of the coming generation to change society.
Below are the lists of the courses offered in the University including their school fees.
B.Sc Biochemistry
Biotechnology 
Microbiology 
Computer Science 
Cyber security 
B.A. English and Literary Studies
Accounting 
Entrepreneurship 
Economics
Political Science 
International Relations 
Mass communication 
SCHOOL FEES.
School Fees vary by faculty and departments. However, below are the school fees being paid by the varsity students. Please note that the school fees displayed below are Tuition Fees only which excludes other charges like acceptance fees, medical fees, SUG, faculty dues, department dues and other registration charges.
ALSO READ: Lists of The Courses Offered by Kings Polytechnic, Ubiaja and Their School Fees