Lists of The Courses Offered in Sule Lamido University, Kafin Hausa, Jigawa (SLU) and Their School Fees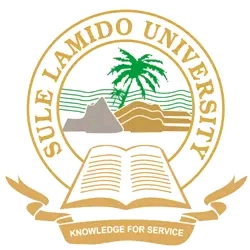 The history of the University dates back to 22nd June, 2010 when the State Executive Council constituted a 9–Member Technical Committee chaired by Prof. Munzali Jibril, a former Executive Secretary of the National Universities Commission (NUC). The Committee submitted its Report on 31st December, 2010 which included an Academic Brief and the Draft University Law.
The University Establishment Bill passed by the Jigawa State House of Assembly was signed into Law by the State Governor on 13th May, 2013 thereby giving the young university a legal standing as a corporate entity. In December 2014, the State Assembly passed another Bill that amended the Law by renaming the University SULE LAMIDO UNIVERSITY, KAFIN HAUSA, which was assented to by the Governor on 23rd December, 2014.
The University was licensed by the NUC on 17th July, 2013 as the 39th State–Owned University and 129th in the Nigerian University System (NUS). With the appointment of Principal Officers and subsequent constitution of Management in December 2013, the UIC recruited pioneer Teaching and Non-Teaching Staff for the University, preparatory to the commencement of academic activities in September 2014.
Below are the lists of the courses offered in the Institution. ACADEMIC PROGRAMMES
Faculty of Education
B.A. (Ed) English
B.Sc. (Ed) Biology
B.Sc. (Ed) Chemistry
B.Sc. (Ed) Mathematics
B.Sc. (Ed) Physics
Faculty of Humanities
B.A. Arabic
B.A. English
B.A. Hausa
B.A. History
B.A. Islamic Studies
Faculty of Natural and Applied Sciences
B.Sc. Biology
B.Sc. Chemistry
B.Sc. Computer Science
B.Sc. Mathematics
B.Sc. Physics
SLU SCHOOL FEES 
School Fees vary by faculty and departments. However, below are the school fees being paid by the varsity students. Please note that the school fees displayed below are Tuition Fees only which excludes other charges like acceptance fees, medical fees, SUG, faculty dues, department dues and other registration charges.
ALSO READ: How Family History Affects Life, Relationship, Marriage and Education