Lists of The Courses, Programmes Offered in Ignatius Ajuru University of Education (IAUOE) and Their School Fees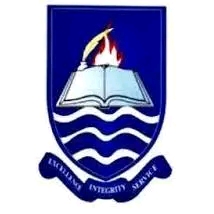 Ignatius Ajuru University of Education started as Advanced Teachers' Training College on 14th June 1971 under the headship of Dr William Maxwell Jnr., a USAID representative who served in Rivers State.
The College was established out of the need to check the acute shortage of trained teachers for the rapidly expanding programmes of post-primary education in Rivers State after the civil war in 1970.
However, to actualise the vision of the founding fathers of the College to become an autonomous degree-awarding institution, it was again upgraded to a University following the passage of the University of Education Law No. 8 of 2009 by the Rivers State House of Assembly on 15 October 2009.
The official pronouncement was made on October 20, 2009, by His Excellency, Rotimi Chibike Amaechi, the governor of Rivers State, but was renamed Ignatius Ajuru University of Education in 2010 in honour of the late Ambassador Ignatius Ajuru, a one-time Chairman of the institution's Governing Council, who championed the upgrading of the College to a University.
Below are the lists of the courses offered in the Institution.
Faculty of Social/Management Sciences
Office and Information Management 
Faculty of Education
Secretarial Education 
Education and Accountancy 
Education and Chemistry 
Computer Education 
Education and Mathematics
Education and Integrated Science
Education and Music
Education and Biology
Education and French
Education and Geography 
Education and History
Education and Physics
Health and Safety Education
Human Kinetics 
Technical Education 
Home Economics and Education 
Education and English Language 
Education Fine and Applied Arts
Education and Religious Studies 
Educational Management 
Library and Information Science 
Primary Education Studies
Early Childhood Education 
Guidance and Counselling 
Special Education 
Agricultural Science and Education
 Education and Social Studies 
 Education and Political Science
-Education and Economics 
 Business Education 
Marketing Education 
Adult Education and Community Development 
Faculty of Arts/Humanities
English and Communication Art
History and Diplomatic Studies 
Faculty of Sciences
Faculty of Administration
Geography and Environmental Studies 
IAUOE SCHOOL FEES 
School Fees vary by faculty and departments. However, below are the school fees being paid by the varsity students. Please note that the school fees displayed below are Tuition Fees only which excludes other charges like acceptance fees, medical fees, SUG, faculty dues, department dues and other registration charges.
ALSO READ: Courses Offered in Rivers State College of Health Technology, Port Harcourt (RIVCOHSMAT) and Their School Fees