Lists of The Courses Offered in Enugu State University of Science and Technology (ESUT) and Their School Fees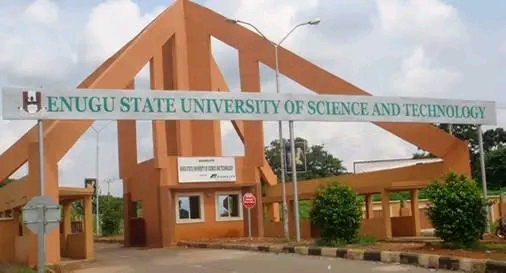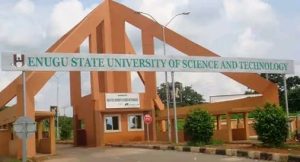 Enugu State University of Science and Technology, Enugu was established as a non residential multi-campus institution. On establishment, the University which was conceived on a Presidential model after Harvard University made impressive landmarks and stamped its name as the first University of Technology and first State University in Nigeria with her main campus at Enugu. Other campuses that were created later were located at Abakiliki, Awka and Nnewi. At inception, only three faculties namely, Engineering, Science and Technology were established at the two functional campuses at Enugu and Awka.
In 1991, following the creation of Enugu State from the old Anambra State the new Government changed name from ASUTECH to ESUT.
At that time, the two former campuses of ASUTECH at Awka and Nnewi became the State University for Anambra State which today has been taken over by the Federal Government and renamed Nnamdi Azikiwe University, while the Enugu and Abakiliki campuses on the other hand formed ESUT.
ESUT however retained and adopted all the identities of the old ASUTECH including its main campus, the logo, colour, anthem, philosophy, aims and objectives among others.
Below are the lists of the courses offered in the Institution.
Agricultural Economics and Extension, BSC
Agronomy and Ecological Management, BSC
Animal Science and Fisheries Management, BSC
Food Science and Technology, BSC
Applied Biochemistry, BSC
Applied Biology and Biotechnology, BSC
Applied Microbiology and Brewing, BSC
Computer ENGINEERING, None
Geology and Mining, BSC
Industrial Chemistry, BSC
Industrial Mathematics and Statistics, BSC
Industrial Physics, BSC
Adult Continuing Education, BSC
Business Education, BSC
Education Foundation, BSC
Education Management, BSC
Guidance and Counselling, BSC
Health and Physical Education, BSC
Library and Information Science, BSC
Mathematics and Computer Education, BSC
Science Education, BSC
Technology and Vocational Education, BSC
Agricultural and Bioresource Engineering, BSC
Chemical Engineering, BSC
Civil Engineering, BSC
Computer Science, None
Electrical and Electrical Engineering, BSC
Material and Meteorology Engineering, BSC
Mechanical and Production Engineering, BSC
Architecture, BSC
Building Technology, BSC
Estate Management, BSC
Geography and Meteorology, BSC
Quantity Surveying, BSC
Surveying and Geoinformatics, BSC
Urban and Regional Planning, BSC
Law, BSC
Accountancy, BSC
Banking and Finance, BSC
Business Administration, BSC
Cooperative and Rural Development, BSC
Insurance and Risk Management, BSC
Marketing, BSC
Mass Communication, BSC
Public Administration, BSC
Medicine, BSC
Anatomy, BSC
Medical Laboratory Science, BSC
Nursing Science department, BSC
Pharmacy, BSC
Economics, BSC
English and Literary Studies, BSC
Political Science, BSC
Psychology, BSC
Sociology and Anthropology, BSC
ESUT SCHOOL FEES.
School Fees vary by faculty and departments. However, below are the school fees being paid by the varsity students. Please note that the school fees displayed below are Tuition Fees only which excludes other charges like acceptance fees, medical fees, SUG, faculty dues, department dues and other registration charges.
ALSO READ: Everything You Need to Know About HND to Degree (Bsc) Conversion/Top-up Programmes