ASUP Beg Buhari to Sign BSC/HND Dichotomy Bill Into Law Before Leaving Office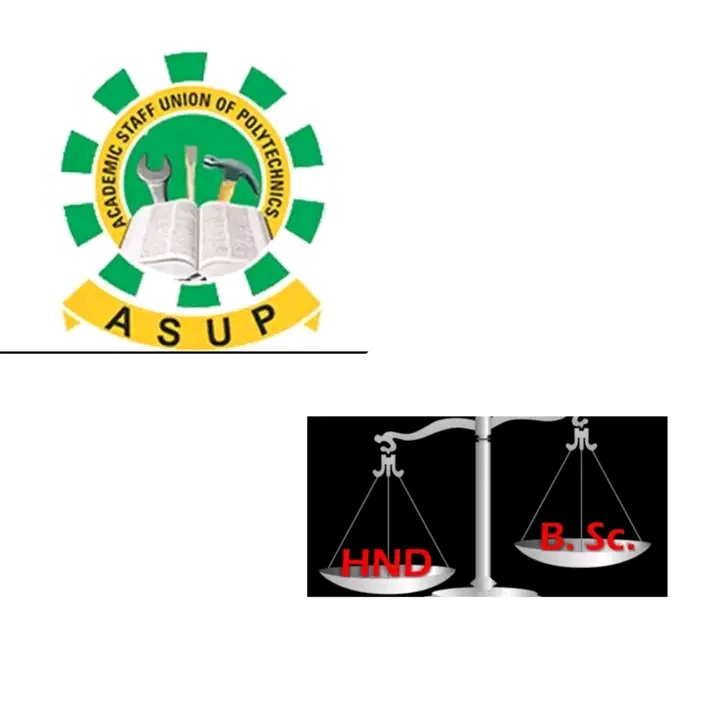 Polytechnic lecturers in the country have reminded President Buhari to sign into law before leaving office on May 29 the bill designed to end the disparity between the holders of first degree( BsC) and higher national diploma(HND) certificates in the country.
In Nigeria's employment policy, particularly in the civil service, both the entry and termination levels for the holders of first-degree certificates awarded by universities differ from that of the HND holders, with the former category in a far better advantage.
The National President of the Academic Staff Union of Polytechnics (ASUP), Dr Anderson Ezeibe, who made the call in an exclusive interview with Nigerian Tribune, said President Buhari must not leave the office without signing the bill into law.
He said should Buhari leave office without signing into law, the bill, which has been before him for almost two years after it passage in June 2021 by the National Assembly, would not only be a counterproductive exercise but a monumental waste of public resources and time.
According to him, Buhari not signing the bill into law is invariably meant that the document will be thrown into the dustbin and except the next National Assembly members would be interested, they will consider it for a fresh debate and then passage to the next president.
He said for how long Nigeria would be playing back and front game with issues of public importance just like the one in focus.
He said he could not also understand why the National Assembly members on their part, kept silence over the bill they had already passed to the president.
ASUP boss emphasised that ending the disparity between the two educational qualifications is long overdue and would certainly boost enrolment into polytechnics.
He said the disparity has done a great damage to the polytechnic education in the country as many brilliant technical students who would have naturally enrolled to acquire high technical skills and knowledge are running away from seeking admission into polytechnics.
"And this development," he pointed out, "would continue to affect Nigeria's education and economic negatively if not addressed and reversed."
Ezeibe, therefore, urged President Buhari to ensure he makes history by signing the bill into law and officially put to an end all forms of discrimination in connection with the long-existing dichotomy between the holders of both academic certificates, particularly at work places.
He said there is no time again on his side for him to continue to delay his signature to the bill.
ALSO READ: Admission: School of Health Technology, Minna Commences 2023/2024 Application