ASUP ORGANIZES A RETIREES'S DAY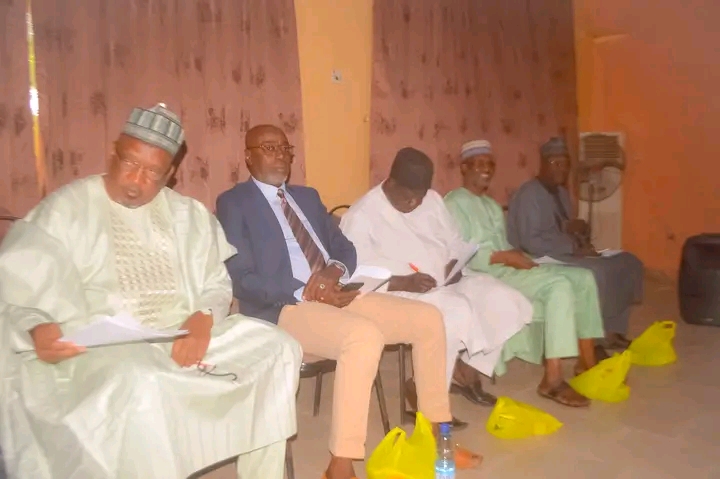 The Academic Staff Union of Polytechnics (ASUP), Kano State Polytechnic chapter under its Endowment Fund Committee has organized the annual Retirees Day in recognition of their selfless service they have while in the active service. This year's event covered members who retired from January – December 2022.
In his speech, the Chairman of the Committee, Alh. Ahmad Muhammad stated that the union has spent about Ten Million Naira (10,000,000.00) as financial assistance to its members who retired from 2019 to date.
He said the money was spent in rendering services to the retired staff in various capacities including fire incidents, health related issues, educational support to retirees' children and other related issues.
For example, the sum of Three Million, Ten Thousand, Four hundred and Forty-Seven Naira (3,010,447.00) was paid for the Neurological treatment of a member in Cairo, Egypt. Also, the sum of One Million and Thirty-Five Thousand Naira (1,035,000.00) has been expended to eight biological children of three of their members who died while they were in service.
Moreover, the sum of Three Million, Eight Hundred and Forty-Six Thousand, Eight Hundred Naira (3,846,800.00) was used to purchase food items, wall clocks, and plaques as well as distribution of cash to the Forty Four (44) retirees from March, 2020 to December, 2022.
In his remarks, the ASUP Chairman, Dr. Muntaka Dahiru stated that the leadership of the union uses its limited resources in consulting the state government to ensure that the retirees' benefit were duly paid as at when due.
Dr. Muntaka said the union will push the entire union members' demands, especially on the issue of gratuity as well as pension saying that, the management of the Polytechnic will work closely with the union so that all issues affecting its members will be resolved including the retirees.
He then congratulates the celebrants commending them for a job well done urging all staff in active service to emulate them.
In a remark, the Rector, Kano State Polytechnic, Associate Professor Kabir Bello Dungurawa ably represented by his Deputy, Dr. Muhammad Umar Kibiya urged all staff in active service in the Institution to emulate the retirees vast experience as well as dedication to service.
According to him, the endowment fund is aimed at providing welfare for ASUP members, supporting members who are sick by financing their health challenges, addressing issues of deceased members as well as supporting the education of their children.
Dr. Kibiya further congratulated them and assured them that the management is ever ready to work with them as a one single family.
During the program, 15 retirees were celebrated including Abubakar Saminu Yakasai, Alh. Salisu Lawan Indabawa and were given bags of rice, cooking oil, awards of excellence as well as Twenty thousand Naira each.
ALSO READ: Yabatech Centre for Entrepreneurial Development Donates Items to the medical center