Lists of The Courses, Programmes Offered in Novena University, Ogume and Their School Fees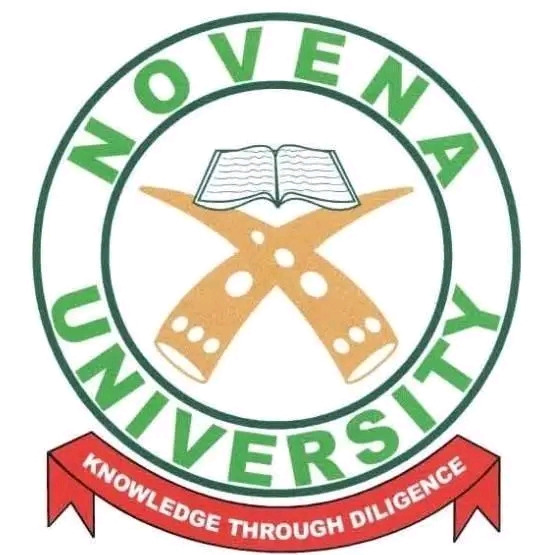 The vision for Novena university is thus to build a renowned institution with strong and rigorous scholarship and training, much of which will be directed at training local leadership in Health and Medical Science, Law, Information and Communication Technology, Intelligence and Security Studies, Telecommunication, Energy and Petroleum, Maritime, Agriculture, Aviation, Natural and Applied Science, Engineering and Environmental fields, to ensure adequate skills and a healthy environment and sustainable future for Nigeria while continuing on its trajectory of improving the quality of life for Nigerian citizens
Below are the lists of the courses offered in the University including their school fees.
COLLEGE OF MEDICAL AND HEALTH SCIENCES
School of Medicine running Medicine And Surgery – MBBS
School of Dentistry running Bachelor of Dental Surgery – BDS
School of Pharmacy running Doctor of Pharmacy – Pharm.D
School of Optometry running Doctor of Optometry – O.D.
School of Nursing running B.N.Sc. Nursing Science
Department of Medical Laboratory Science running B.M.L.S. Medical Laboratory Science
Department of Public and Community Health running B.Sc., PGD, M.Sc., Ph.D. in Public and Community Health specializing in + Public Health + Community Health + Environmental Health + Primary Healthcare + Epidemiology + Biostatistics + Health and Safety Management + Health Information System
SCHOOL OF BASIC MEDICAL SCIENCES with the following Departments.
Department of Anatomy running B.Sc. Anatomy
Department of Pharmacology running B.Sc. Pharmacology
Department of Physiology running B.Sc. Physiology
Department of Biochemistry running B.Sc., PGD, M.Sc., and Ph.D. in Biochemistry
COLLEGE OF LAW (LL.B.) 
COLLEGE OF MANAGEMENT AND SOCIAL SCIENCES
Department of Accounting and Finance running
a. B.Sc. Accounting
b. B.Sc. Banking and Finance
Department of Business Administration running B.Sc., PGD, M.Sc., and Ph.D. in
a. Business Administration
b. Marketing
Department of Economics running B.Sc., PGD, M.Sc., and Ph.D. in Economics specialising in + Econometrics + Monetary Economics + Labour and Industrial Economics
Department of Political Science running B.Sc., PGD, M.Sc., and Ph.D. in Political Science + Public Administration + International Relations and Strategic Studies
Department of Mass Communication running B.Sc., PGD, M.Sc., and Ph.D. in Mass Communication
Department of Intelligence and Security Studies running B.Sc., PGD, M.Sc., and Ph.D. in Intelligence and Security Studies specialising in + Cyber Crime and Information Systems + Global Security, Terrorism and Policing + Criminology and Security Studies + Defence and Strategic Studies + Criminal Intelligence and Policing + Fraud and Investigations
COLLEGE OF NATURAL AND APPLIED SCIENCES
Department of Energy and Petroleum Studies running B.Sc., PGD, M.Sc., and Ph.D. in + Petroleum Refining and Production + Oil and Gas Technology + Geology and Petroleum Studies + Environmental Management
Department of Biological Sciences running B.Sc., PGD, M.Sc., and Ph.D. in + Microbiology + Biomedical Science + Environmental Microbiology
COLLEGE OF COMPUTING AND TELECOMMUNICATIONS
Department of Computer Science running B.Sc., PGD, M.Sc. and Ph.D.
Department of Software Engineering
Department of Cyber Security
Department of Telecommunications Technology
Department of Information Systems
Department of Information Technology
NOVENA UNIVERSITY SCHOOL FEES 
School Fees vary by faculty and departments. However, below are the school fees being paid by the varsity students. Please note that the school fees displayed below are Tuition Fees only which excludes other charges like acceptance fees, medical fees, SUG, faculty dues, department dues and other registration charges.
ALSO READ: Lists of The Courses, Programmes Offered in Gombe State University (GSU) and Their School Fees