Lists of The Courses, Programmes Offered in Mountain Top University and Their School Fees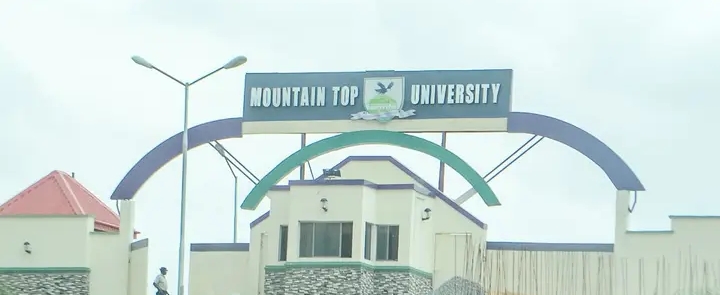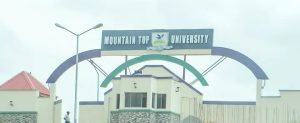 The Mountain Top University was founded by the Mountain of Fire and Miracles Ministries (MFM), a full gospel ministry which was established by Dr. Daniel Kolawole Olukoya. The Ministry was created in July 1989 at the home of Dr. D.K Olukoya with 24 members. Today, membership of the church has grown to millions worldwide. 
MFM runs missionary activities in over 40 nations of the world cutting across Africa, Europe, America and Asia. The core vision of MFM is total liberty of men and women from all forms of oppressions and bondages through the teaching of biblical principles and aggressive prayer strategies for a victorious living. It is against this backdrop that the vision for the establishment of Mountain Top University was derived from the founding Ministry. 
The promulgation of the Education Decree No. 9 of 1993, which repealed the Decree No. 19 of 1984 and stipulated new guidelines on the establishment of private universities, was therefore a welcome development. Mountain Top University is one of the private Universities in Nigeria, founded in 2015.
Below are the lists of the courses offered in the University including their school fees.
Accounting (B.Sc)
Applied Geophysics (B.Sc)
Biochemistry (B.Sc)
Biology (B.Sc)
Biotechnology (B.Sc)
Business Administration (B.Sc)
Chemistry (B.Sc)
Computer Science (B.Sc)
Cyber Security (B.Sc)
Economics (B.Sc)
English (B.A)
Finance (B.Sc)
Fine and Applied Arts (B.A)
Food Science and Technology (B.Tech)
Geology (B.Sc)
Industrial Chemistry (B.Sc)
Industrial Relations and Personnel Management (B.Sc)
Mass Communication (B.Sc)
Mathematics (B.Sc)
Microbiology (B.Sc)
Music (B.A)
Physics (B.Sc)
Physics with Electronics (B.Sc)
Public Administration (B.Sc)
Religious Studies (B.A)
Securities and Investment (B.Sc)
Software Engineering (B.Sc)
MOUNTAIN TOP UNIVERSITY SCHOOL FEES 
School Fees vary by faculty and departments. However, below are the school fees being paid by the varsity students. Please note that the school fees displayed below are Tuition Fees only which excludes other charges like acceptance fees, medical fees, SUG, faculty dues, department dues and other registration charges.
ALSO READ: Lists of The Courses Offered in Lagos State University of Education, Ijanikin (LASUED) and Their School Fees