Lists of The Courses, Programmes Offered in Kingsley Ozumba Mbadiwe University (KOMU) and Their School Fees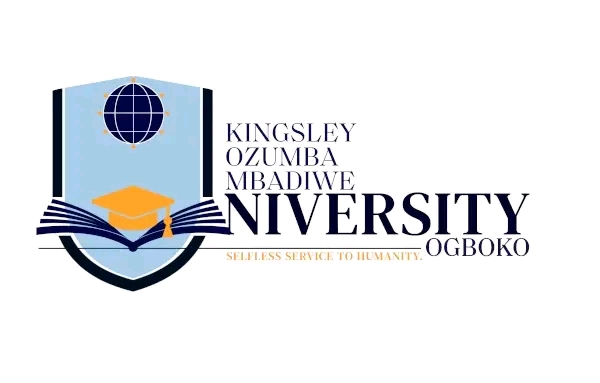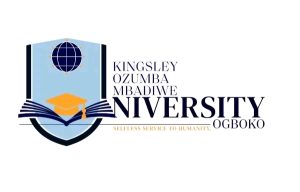 Kingsley Ozumba (KO) Mbadiwe University was established on 18th February, 2021 by the enactment of Kingsley Ozumba (KO) Mbadiwe University (Establishment) Law No. 1 of 2021 of Imo State as a multi-Campus University with the main Campus at Ogboko in Ideato South Local Government Area (LGA) of Imo State, Nigeria. 
This Law repealed the Eastern Palm University (Establishment) Law No. 13 of 2016. The defunct Eastern Palm University was recognized by the National Universities Commission (NUC) as the 42nd State University in Nigeria and 143rd in the Nigerian University System. Statutorily, the erstwhile Eastern Palm University by recent developments has changed to become Kingsley Ozumba (KO) University, Ideato South LGA, Imo State, Nigeria.
Below are the lists of the courses offered in the Institution.
FACULTY OF ARTS
LINGUISTICS
ENGLISH AND LITERARY STUDIES
HISTORY AND INTERNATIONAL STUDIES
PHILOSOPHY
FACULTY OF SOCIAL & MANAGEMENT SCIENCES
SOCIOLOGY
POLITICAL SCIENCE
ECONOMICS
ACCOUNTING
BUSINESS ADMINISTRATION
FOOD SCIENCE
ENTREPRENUERSHIP
BANKING & FINANCE
PSYCHOLOGY
INDUSTRIAL RELATIONS & PERSONNEL MANAGEMENT
PUBLIC ADMINISTRATION
BANKING AND FINANCE
MARKETING
FACULTY OF ENVIRONMENTAL SCIENCES
ARCHITECTURE
ESTATE MANAGEMENT
FACULTY OF SCIENCE
CHEMISTRY
COMPUTER SCIENCE
MICROBIOLOGY
BIOCHEMISTRY
PHYSICS
ANIMAL & ENVIRONMENTAL BIOLOGY
MATHEMATICS
STATISTICS
BIOLOGY
PLANT SCIENCE & BIOTECHNOLOGY
KOMU SCHOOL FEES. 
School Fees vary by faculty and departments. However, below are the school fees being paid by the varsity students. Please note that the school fees displayed below are Tuition Fees only which excludes other charges like acceptance fees, medical fees, SUG, faculty dues, department dues and other registration charges.
ALSO READ: Lists of The Courses, Programs Offered At Imo State Polytechnic (IMO POLY) And Their School Fees