Lists of The Courses Offered in Edo State University Uzairue (EDSU) and Their School Fees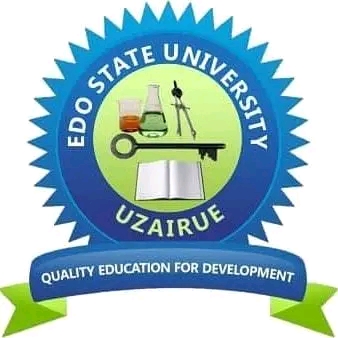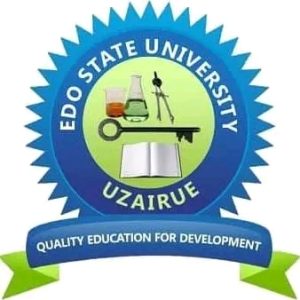 Edo State University Uzairue (formerly Edo University Iyamho), was established by the Edo University Uzairue Law (2014) and subsequently amended to Edo University Iyamho, Uzairue, (Amendment Law 2015). It was further amended as Edo University Iyamho (Amendment Law 2016). The University was accorded recognition and issued license by the National Universities Commission on 23rd March, 2016, as the 41st State owned University and 142nd University in Nigeria.
Edo State University Uzairue is a fee-paying institution of world–class standard. The purpose for establishing the University is to meet the increasing demands for quality tertiary education in Edo State in particular and Nigeria in general. The Edo State Government also realised that developing human capital through quality education is the key to meaningful development of the State, hence the need to establish a University that will provide quality education.
The University is also expected to propel social, economic, political, cultural, scientific and industrial growth of the State and Nigeria. The establishment of theEdo State University Uzairue will equally increase access to tertiary education for Edo State citizens and other Nigerians. Edo State University Uzairue is fully owned by Edo State Government.
Below are the lists of the courses offered in the Institution.
The Faculty of Arts, Management and Social Sciences 
Accounting
Economics
English
History & International Studies
Mass Communication
Political Science
FACULTY OF SCIENCE
B.Sc Biochemistry
B.Sc Computer Science
B.Sc Microbiology
Mathematics
Physics with Electronics 
Plant Biology and Biotechnology 
Industrial Chemistry 
Animal and Environmental Biology 
FACULTY OF LAW
Jurisprudence and Legal Theory
Private and Business Law and 
Public and International Law
FACULTY OF ENGINEERING
Chemical Engineering (B. Eng.)
Civil Engineering (B. Eng.)
Computer Engineering (B. Eng.)
Electrical and Electronic Engineering (B. Eng.)
Mechanical Engineering (B. Eng.)
Faculty of Applied Health Sciences. 
Nursing
Medical Laboratory Science 
Faculty of Basic Medical Sciences
Anatomy
Biochemistry
Physiology
Faculty of Clinical Sciences
EDSU SCHOOL FEES 
School Fees vary by faculty and departments. However, below are the school fees being paid by the varsity students. Please note that the school fees displayed below are Tuition Fees only which excludes other charges like acceptance fees, medical fees, SUG, faculty dues, department dues and other registration charges.
ALSO READ: Lists of The Courses Offered by Edo State Polytechnic Usen (EDO POLY) And Their School Fees