Lists of The Courses, Programmes Offered in Bauchi State University, Gadau and (BASUG) Their School Fees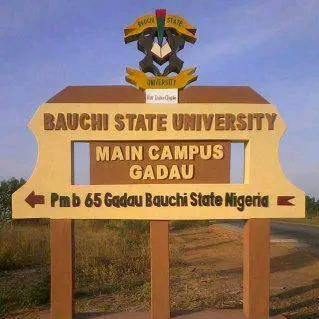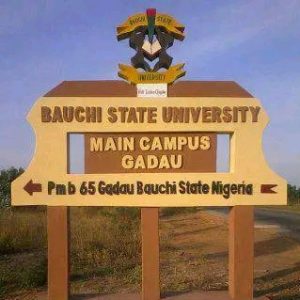 The vision of Bauchi State University is to become a center of excellence in scholarship in as many academic disciplines as may be needed in response to intellectual and other development needed of the people of Bauchi State in particular and nation at large.
Through its teaching and research activities Bauchi State University is expected to be a significant contributor in extending the various frontiers of knowledge for the benefit of its student and society at large.
Below are the lists of the courses offered in the Institution.
DOCTOR OF PHARMACY
ECONOMICS
EDUCATION & BIOLOGY
EDUCATION & CHEMISTRY
EDUCATION & COMPUTER SCIENCE
EDUCATION & ENGLISH LANGUAGE
EDUCATION & MATHEMATICS
EDUCATION & PHYSICS
ENGLISH LANGUAGE
ENVIRONMENTAL HEALTH
HAUSA
ACCOUNTING
AGRICULTURE
ARABIC STUDIES
BIOCHEMISTRY
BOTANY
BUSINESS ADMINISTRATION
CHEMISTRY
COMPUTER SCIENCE
MATHEMATICS
MICROBIOLOGY
NURSING SCIENCE
PHARMACOLOGY
PHYSICS
SOCIOLOGY
STATISTICS
TEACHER EDUCATION SCIENCE:
ZOOLOGY
LINGUISTICS
PHYSIOLOGY
POLITICAL SCIENCE
PUBLIC ADMINISTRATION
PUBLIC HEALTH TECHNOLOGY
SCIENCE LABORATORY TECHNOLOGY
HUMAN ANATOMY
ISLAMIC STUDIES
LAW
LIBRARY & INFORMATION SCIENCE
LITERATURE IN ENGLISH
BASUG SCHOOL FEES 
School Fees vary by faculty and departments. However, below are the school fees being paid by the varsity students. Please note that the school fees displayed below are Tuition Fees only which excludes other charges like acceptance fees, medical fees, SUG, faculty dues, department dues and other registration charges.
ALSO READ: Lists of the Courses, Programmes Offered in Federal University of Technology Akure (FUTA) and Their School Fees