Lists of The Courses, Programmes Offered in Achievers University, Owo and Their School Fees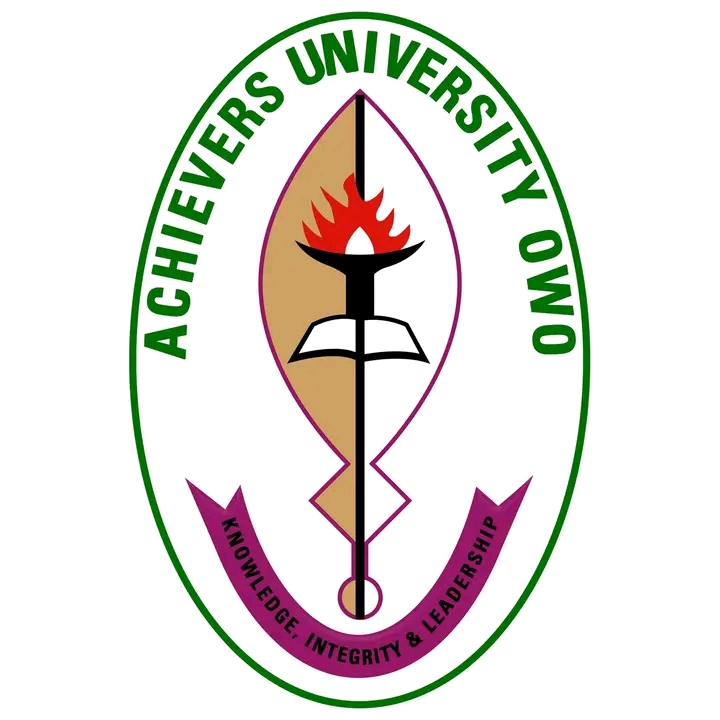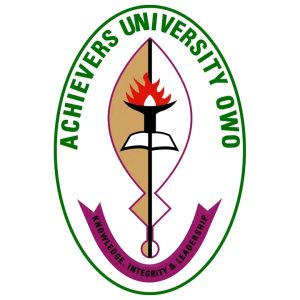 Achievers University was granted operational license by the Federal Government of Nigeria through the National Universities Commission (NUC) on 11th December, 2007.
The university is located at KM 1, Idasen/Uteh Road, Owo, Ondo State, Nigeria.
Below are the lists of the courses offered in the University including their school fees.
B.Sc. Biology
B.Sc. Botany
B.Sc. Zoology
B.Sc. Microbiology
B.Sc. Chemistry
B.Sc. Industrial Chemistry
B.Sc. Biochemistry
Bsc Geoleogy 
B.Sc. Mathematics
B.Sc. Statistics
B.Sc. Computer Science
B.Sc. Physics
B.Sc. Physics & Energy Studies
B.MLS Medical B.Sc. Public Health
B. Sc. Human Anatomy
B. Sc. Physiology
B.NSc. Nursing Science
LLB (Bachelor of Laws)
LLB (Bachelor of Laws)
B.Eng Electrical & Electronics Engineering
B.Eng Computer Engineering
B.Eng Telecommunication Engineering
B.Eng Mechatronics Engineering
B.Eng Biomedical Engineering
B.Sc. Accounting
B.Sc. Banking & Finance
B.Sc. Business Administration
B.Sc. Marketing
B.Sc. Economics
B.Sc. Geography & Planning
B.Sc. Mass Communication
B.Sc. Political Science
B.Sc. International Relations (including a three-month French language programme abroad)
B.Sc. Public Administration
B.Sc. Sociology
B.Sc. Criminology & Security Studies
ACHIEVERS UNIVERSITY SCHOOL FEES.
School Fees vary by faculty and departments. However, below are the school fees being paid by the varsity students. Please note that the school fees displayed below are Tuition Fees only which excludes other charges like acceptance fees, medical fees, SUG, faculty dues, department dues and other registration charges.
ALSO READ: Lists of The Courses Offered by Air Force Institute of Technology (AFIT) Kaduna and Their School Fees