Lists of the Courses Offered in St. Augustine College of Education Akoka and Their School Fees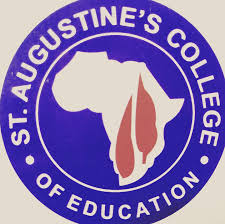 St. Augustine's College of Education is known variously as: Project T.I.M.E., an Ecumenical Institute and a College of Education.
It was established in 1971 by the Churches in Nigeria to meet the crying need for the inculcation, growth and enrichment of moral and religious values in the lives of the generality of Nigerians, especially those of the youths. Administratively, therefore, St. Augustine's College of Education was in the hands of voluntary Agencies.
Below are the lists of the courses offered in the college.
Computer Science,
Economics,
Biology,
Chemistry,
Physics,
Integrated Science,
CRS/IRS,
Political Science,
English Language,
Social Studies,
Business Education (Accounting & Secretarial Studies),
Primary Education Studies(PES),
Early Childhood Care Education(ECCE)
Adult and Non-Formal Education, and
Mathematics.
B.Sc(Ed) Economics
B.Sc(Ed) Political Science
B.A (Ed) English Language
B.Ed Social Studies
B.A (Ed) CRS/IRS
B.Ed Educational Management
 B.Ed Guidance and Counselling
SCHOOL FEES 
ALSO READ: Courses Offered in Federal College of Education (FCETl), Gusau and Their School Fees