Lens Poly Offa Signs Endorsement Deal With Offa Volleyball Club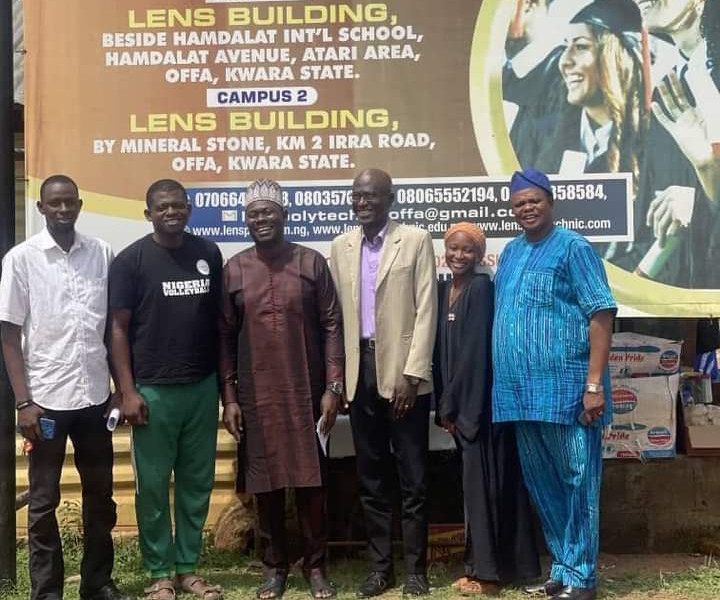 To further uphold her Corporate Social Responsibility for community development through sports, the Management of Lens Polytechnic Offa has signed an endorsement deal with Offa Volleyball Club on 30th March 2023.
As part of the endorsement deal, the Volleyball Club and Lens Polytechnic have agreed to inscribe the name of the school on the jersey of the Team and include signage to display "Lens Poly supports Offa Volleyball Club."
The Proprietor of the institution, Dr. Azeez Yisa in his address noted that the institution is passionate about community development and youth empowerment through various Corporate Social Responsibilities. Dr. Azeez added that the endorsement deal is one of the Polytechnic's efforts to see talents beyond their immediate environment and channel sustained efforts to ensure the young talents within and outside the Polytechnic are identified.
He further stated that the deal is to enhance sporting activities, discover and encourage raw talents and showcase them to relevant stakeholders in the sporting environment. He however, assured that the Management will work along the terms of the agreement with the volleyball team."
Also speaking, the Acting Rector of the Polytechnic, Dr. Ademola Ebeloku noted that the Polytechnic ventured into an endorsement deal with Offa Volleyball to further entrench the already established mutual relationship between the Polytechnic and its host community through sports. He said the deal is an avenue to encourage young talents and give them a sense of belonging.
While responding to the Polytechnic gesture, the team manager, Mr. Kayode Bello, and coach, Sulaiman O. B Ajeigbe appreciated the Lens Polytechnic management for the endorsement deal and expressed optimism on the Polytechnic as one that will win NIPOGA and other national games in the nearest future.

The Offa Volleyball management team  therefore pledged to be part of Lens Polytechnic, particularly on sport-related matters.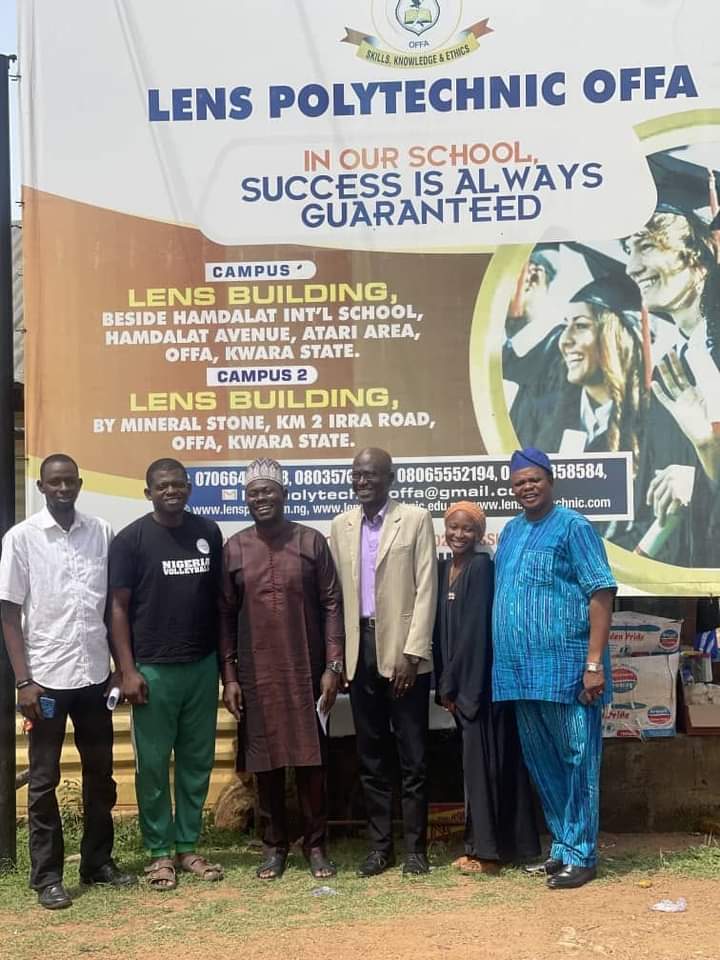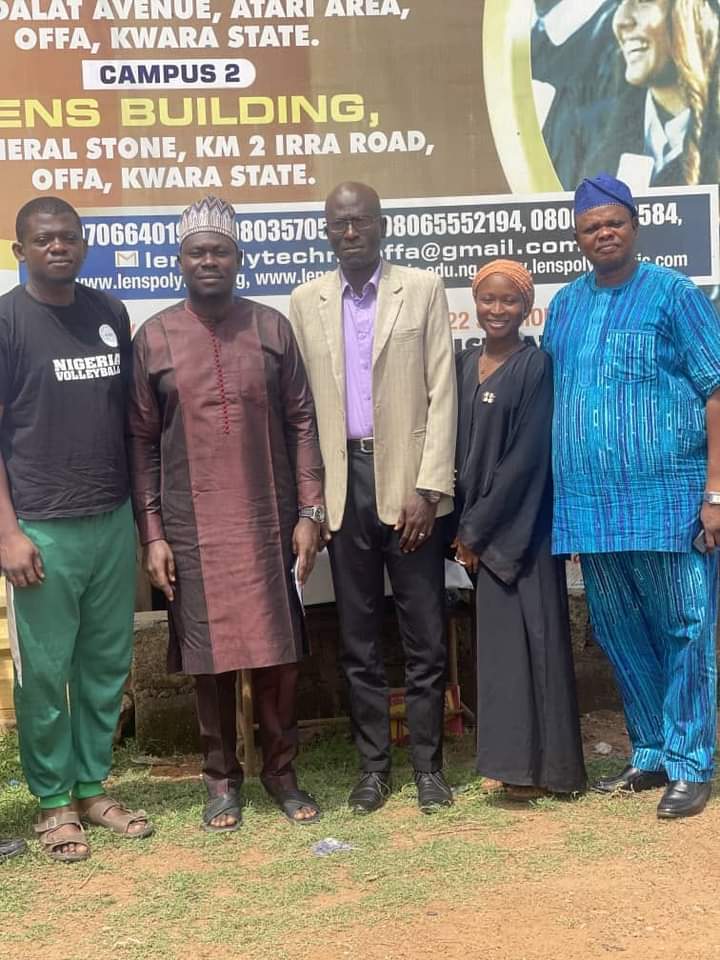 The Lens Polytechnic Management team present are the  Registrar, Mr. Hammed Olalekan, and Secretary to the Sports Unit, Oyebode Nakeebah.
ALSO READ: Gateway ICT Polytechnic Saapade (GAPOSA) Academic Calendar for the Remaining 2022/2023 Session