IMT Enugu Begins the Issuance of Certificate to Graduands, Say Notification of Result Will no Longer be Valid From..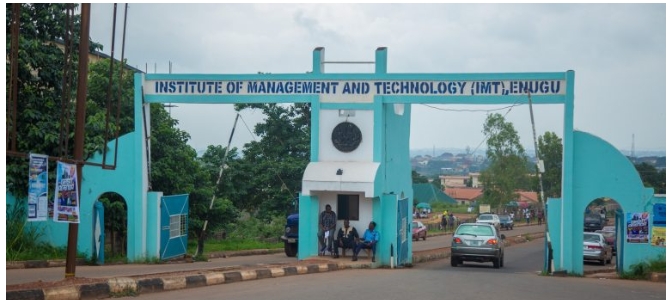 This is to inform all graduates of the Institute of Management and Technology (IMT), Enugu that the Institute is issuing certificates to all her graduates from inception to date. Therefore, all graduates have between now and 31st of May, 2023 to collect their certificates.
All Notifications of Result (NOR) in the possession of our ex- students shall no longer be valid with effect from May 31,2023.
By this announcement, you are directed to apply and collect your certificates in keeping with the above directive.
PROCEDURE FOR CERTIFICATE COLLECTION
Create Invoice at ICT and make your payment at the Bank
Certificate is N15.000.00 and Brochure N1.500.00
Process the Receipt and apply for collection of your certificate
The Application should be accompanied with Notification of result and original fee payment receipt
Submit the application at mail office
THE REQUIREMENT FOR COLLECTION
One office file Affidavit in absent of School ID Card and Valid ID Card
If Married before collection should include Newspaper publication of change of names Marriage Certificate
ALSO READ: VIDEO: UNIBEN Students Protest After sports Director Died Due to Negligence