Federal Polytechnic Ede (EDE POLY) Approves the use of Mobile Phone for Examination, Releases Guidelines to follow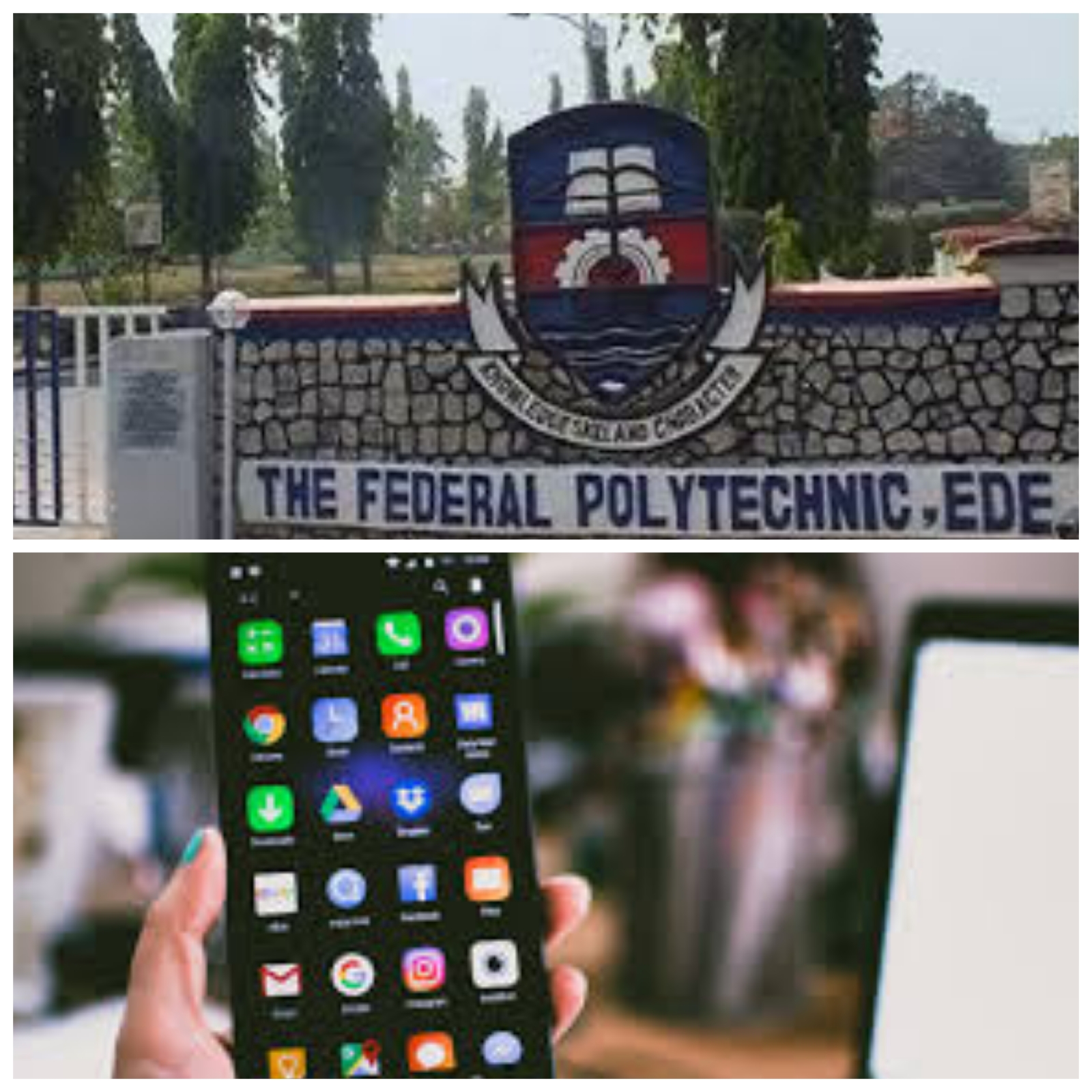 The management of the Federal polytechnic has approved the use of mobile phones for the conduct of CBT examination henceforth.
The school management said mobile phones have become an integral part of lives and are becoming increasingly capable of performing a wide range of tasks.
The CBT examinations that will be delivered on Android mobile phones are Communication in English (GNS102), Citizenship EducationII (GNS 121/128), Introduction to Entrepreneurship(EED116) and Practice of Entrepreneurship (EED216).
According to the memo obtained by POLYTV, "As part of our drives towards the development of technical and innovative ideas through the adoption of Information and Communication Technology (ICT) tools for practical problem solving: the Management of the Federal Polytechnic Ede has considered the use of mobile for the conduct and administration of Computer-Based Examinations (CBE)."
"Mobile phones have become an integral part of our lives and are becoming increasingly capable of performing a wide range of tasks, including those that are traditionally performed by computers. Thus, allowing for the use of mobile phones in computer-based tests can provide students with a more convenient and accessible way of taking examinations."
 Below are the Guidelines to Follow.
Invigilators and Students are expected to download the FPE eClassroom mobile app from Play store
Install and accept all the app permissions c. Students shall login with their Matric Numbers as UserID and the last six (6) of the RRR Number on their Tuition Fees slips as Password
On a successful login, each student is required to complete a biometric Facial Registration and generate a QR Code specific to Course Code
Invigilators shall scan the QR Codes to generate device-specific Examination tokens to be delivered as notifications on the scanned device.
Students are expected to jot down these tokens and use them to download the Examination Questions
Invigilators shall use the Face Recognition feature of the eClassroom app to detect impersonation
Note: Each Student can choose to use the computers at the CBT Centres or Mobile App for convenience