Yabatech Win N24 million TETFund Research Grant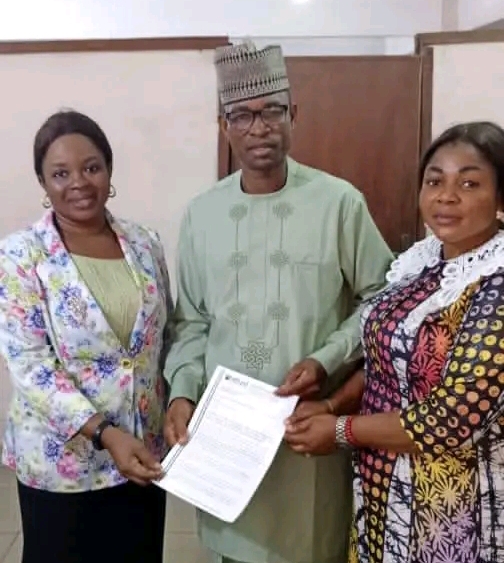 Yaba College Of Technology has been awarded a N27 million TETFund National Research(NGR) Intervention Grant for Institution.
The research project is titled: Integrated Monitoring of Macroplastics Pollutants in Nigeria's Water using Invitro Studies for Sustainable Water Quality Development.
The research aims at enabling the College and the team of researchers contributes meaningfully to the government's desire to revive and make research and development the launch pad of development.
The research project will be conducted by a team of researchers under the leadership of Dr. Funmilayo, Chief Lecturer in the Department of Biological Science. Other members of the research team include Oluwaseun Popoola, Ph.D., Anjorin Ige, Folashde Ajagbe, Ph.D, Abdullahi Adeola, Oluwatosin Amolegbe, Moses Ugochukwu and Aderonke Ajibola Oloidi. The research team also include researchers from sister institution of the Universities of Lagos and Port Harcourt.
The Rector, Engr Omokungbe while receiving members of the research team in his office expressed happiness on the award. He posited that Yaba College of Technology will continue to provide enabling environment for an enduring research culture in College..
The College and the research team have a time frame of 24 months to execute the research Project.
ALSO READ: Osun Poly Iree Notice to Part Time Applicants