Fidei Polytechnic Bans Indecent Dressing, Say Defaulter Students will..,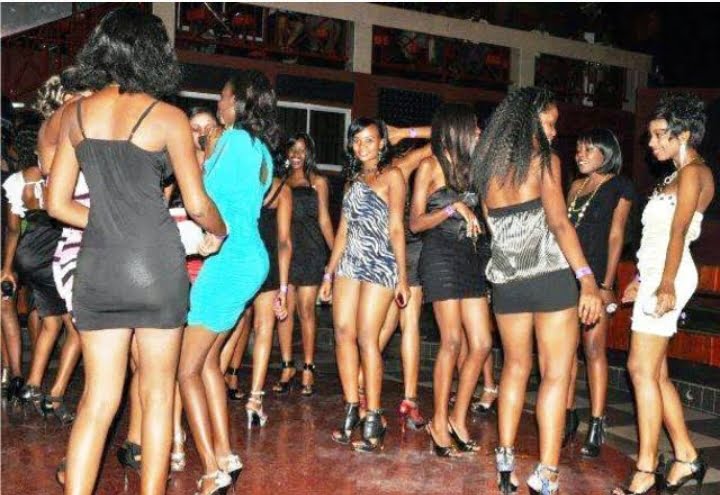 The management of the Fidei Polytechnic, Gboko, Benue state has banned all forms of Indecent dressing in the polytechnic with immediate effects.
This decision was the outcome of the meeting of the Academic Board held on 27th October, 2022, at the Boardroom, it was resolved that all forms of Indecent Dressing by students be banned on Campus.
The ban is to take immediate effect from the 2022/2023 Academic Session.
Accordingly, it is an offence punishable by repeat of Semester, Session or outright expulsion for any student to dress or appear the following ways on Campus:
1. Colouring of hair by both male and female students;
2. Wearing of earrings by male students and nose-rings by female students;
3. Wearing of tattoos by both male and female students;
4. Wearing of ankle chains by female students;
READ ALSO: 10 Ways to Take Care of Your Parents and Make Them Happy
5. Wearing of long eyelashes by female students;
6. Wearing short and skimpy dresses such as body-hugs, show me-your-chest, spaghetti wears and similar dresses, which expose the sexuality of male and female students;
7. Wearing of tight shorts and skirts that are above the knees (except during sports);
8. Wearing of tattered jeans and jeans with holes or obscene marks;
9. Wearing, plaiting or weaving of hair by male students;
READ ALSO: Waziri Umaru Federal Polytechnic Birnin Kebbi Releases Admission Lists for 2022/2023 Session
10. Wearing of tight-fitting dresses such as jeans, trousers, hip-sters, skirts (long or short) and slit in front, back or at the sides that sharply reveal the shape or outline of the body or that expose the nudity of students;
11. Wearing of under-clothing such as singlet publicly on the campus by students;
12. Wearing T-shirts with indecent and offensive captions or inscriptions on it;
13. Wearing shirts without buttons or not properly buttoned, leaving the student bare chested;
READ ALSO: Fedpoly Ilaro Management Assured Students, Says it will Address School Fees and House Rent Increment
14. Wearing coloured eyeglasses in the classrooms/lecture theatres/laboratories (except on medical grounds);
15. Wearing bathroom slippers to classrooms/lecture theatres/laboratories (except on medical grounds); and
16. Wearing of trousers/jeans that stop between knees and ankles by female students.
ALSO READ: Osun Poly Iree Students Reacts as Management Releases School Fees for 2022/2023 Session