Your Welfarism will be My Major Priority- Rector Assure Unwana Poly Students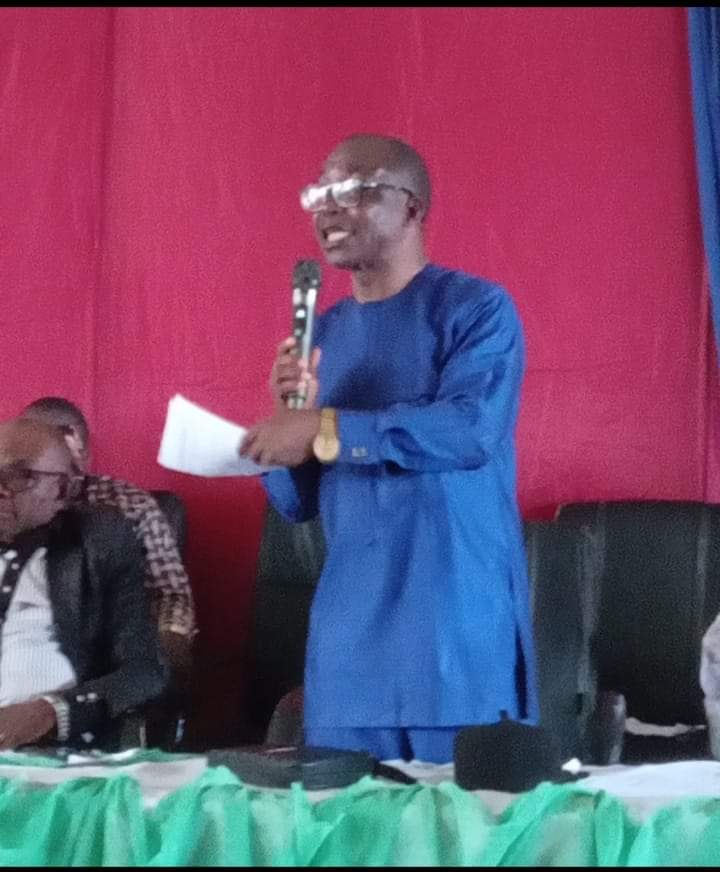 By Ama Ofuru
The Rector of Akanu Ibiam Federal Polytechnic Unwana, Dr.Felix Uroko Attah says that the students are part of the stakeholders in the institution and their welfare is very important to the management of the institution.
He said this while addressing the students in a "Students Forum" held earlier today at the New Lecture Theatre Hall A.
Dr.Attah said that the aim of the meeting was for the management to know if students are getting satisfaction from the lecturers and staff of the institution and to know the complains and the opinions of the students as regards to the school. He admitted some challenges facing the institution especially that of light issue in the hostel,Dr.Attah said that management are trying their best to resolve the light issue at the hostel,he also pointed out other areas students are lacking behind and he assured that his administration is not sleeping over it promising that the management is there for the students to graduate excellently.
"I learnt that windstorm affected some parts of the school hostel,any moment from now those areas that were badly damaged will be taken care of"the Rector said.He also gave reason while the hostel was yet to be renovated,"occupants of hostel needs to vacant from the hostel to be renovated,so that is why will have not done that,meanwhile management will extend holidays[break]after first semester examination to enable management renovate the hostel.
Rector solicited for peace in the polytechnic,saying that his administration has zero tolerance for cultism as the purpose of the institution is only for academics.
Rector said the management is here to protect students,and he feels bad hearing the complaints of extortion by lecturers because students are his children.He charged the students to always report any issue of extortion either to his PA,Dean Student Affairs,Registrar or you can report directly to him.
But,he was saddened the rate students use to deny whenever they're asked if they're been extorted,he also revealed that course reps do collide with some lecturers in the extortion of students.
"If you want them to keep extorting you,then keep silent but if you want it to stop,feel free and report to us without fear"The Rector said.
The Director of ICT Mr.Ezeorah said the management will be providing free data to students whenever they are in  the school  premises through TETFUND,he said the SUG Director Of Information  will drop a link where students will fill in their details in other to have access to the Data.
ALSO READ: 12 Ways Ladies Flush Out Sperm from Their Body to Avoid Getting Pregnant