THREE WINNERS EMERGE IN THE AFIT HACKATHON COMPETITION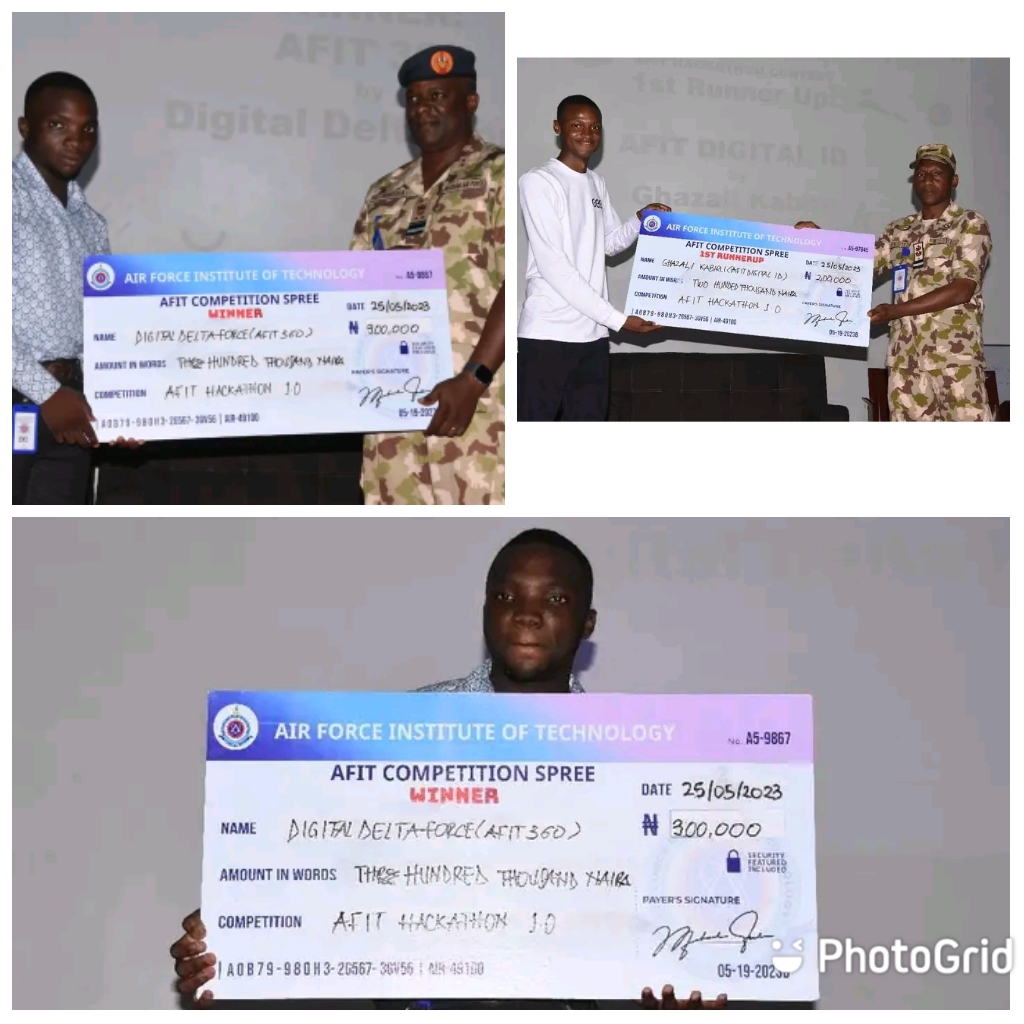 Digital Delta Force emerged first place winner of the Hackathon Competition as his software design named AFIT 360 was adjudged the best.
He was followed closely by Ghazali Kabiru who designed AFIT Digital ID to detect fake ID with multiple functions. Muhammad Abdulahi who designed Chat AFIT Apps came third.
The Hackathon competition which is one of the six AFIT Light Trainer Aircraft (ALTA) Project Competitions took place at Ibrahim Alfa Hall of the Institute on Thursday 26th May 2023.
The Commandant and some key management staff who were on ground to cheer the contestants witnessed a lot of innovative software and Apps designed to address AFIT challenges.
The winners were presented with their prizes. The grand finale of AFIT Project Competitions consisting of AFIT to the World and AI and Robotic Competition holds on 26th May 2023 at 1600hrs at Ibrahim Alfa Hall.
ALSO READ: What do Men Dislike in a Relationship? 16 Behaviors that Scare Men Off