OGITECH Rector Drives Collaboration with Igbesa land for Enhanced Development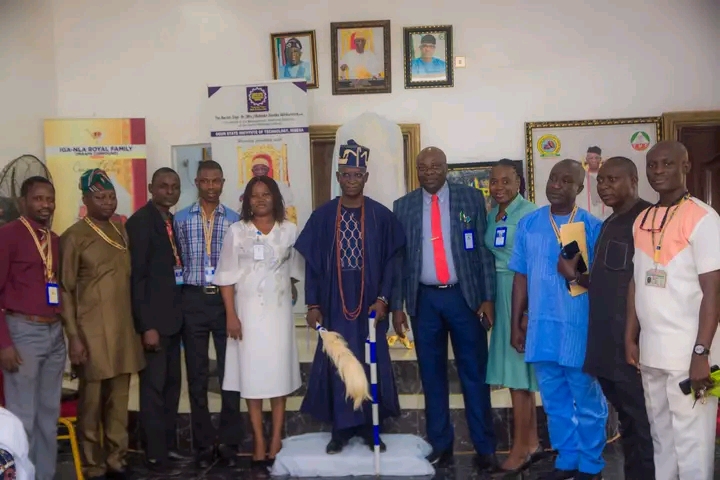 In a symbolic gesture of Goodwill and commitment to fostering a harmonious relationship with the host community, The Management Team of Ogun State Institute of Technology, Igbesa, led by the distinguished Rector, Dr. Abiodun Babatunde Oluseye, paid a courtesy visit to the revered Oloja Ekun of Igbesaland, HRM Oba Abdulazeez Oluwatoyin Akinde FCA.
Dr. Abiodun, in his address during the visit, emphasized the importance of extending a warm greeting to the people when venturing into a new environment. Since assuming office, he saw it as his doctrine to connect with the community and share the Institute's vision for development.
The primary aim, as Dr. Abiodun articulated, revolves around the development of the institute, and he earnestly sought the support of the king in all aspects of this noble endeavor. He commended Oba Abdulazeez Oluwatoyin's leadership, expressing confidence in his willingness to offer unwavering support to their cause.
Furthermore, Dr. Abiodun expressed his commitment to developing the Institute and sought the Royal father's support in various aspects, which include reclaiming encroached land of the Polytechnic, sought the indigenes of Igbesa to contribute to the institute's growth by donating classroom, laboratories and other infrastructure that could make the Institute meet up with the Global standard.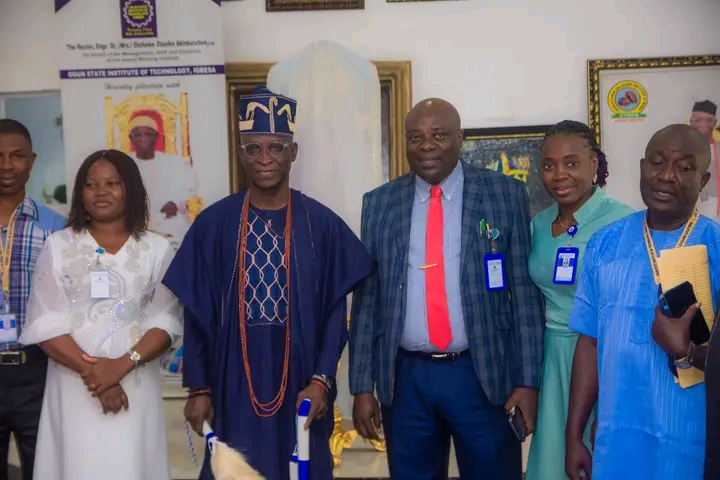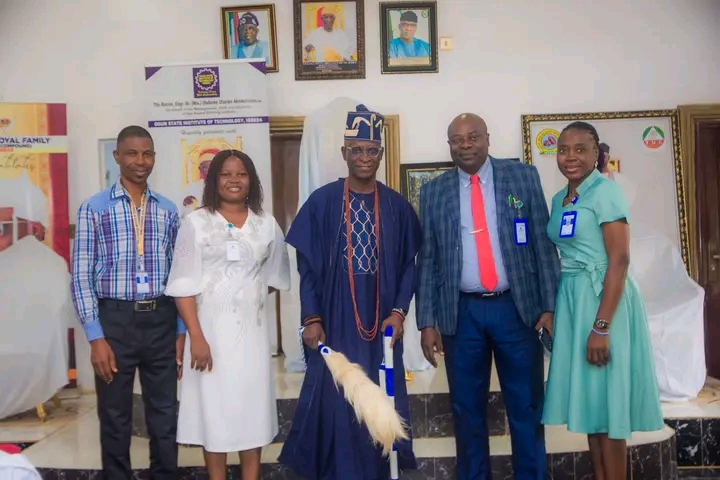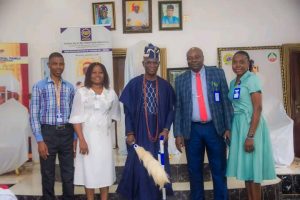 In response, HRM Oba Abdulazeez Oluwatoyin FCA expressed his deep appreciation for the visit by the institute's management team. He reiterated his commitment to providing all necessary support to the institute as an integral part of the host community. He emphasized that all efforts would be geared towards the overall development of Igbesaland.
The visit not only strengthens the bond between the Ogun State Institute of Technology and the host community but also underscores the institute's dedication to progress, education, and community development. As these collaborative efforts unfold, the future holds promise for mutual growth and prosperity in Igbesa and beyond.
ALSO READ: How to Combine Studies with Work: 12 Tips for Working-Class Students